We Partner With









The QuoteSearcher Benefit
Finding commercial van trade insurance providers can often be a difficult journey through endless paperwork, with rival companies promising the world. At QuoteSearcher, we remove this difficulty by connecting you directly with specialist brokers who compete to give you the most competitive price for your policy.
When your business needs to be carefully insured, and you need a broker you can trust, QuoteSearcher brings all possibilities together in one place. This allows the entire process to be simplified, giving you more time to do what is important to your business.
Those that use commercial vehicles to complete their day to day work are often heavily reliant on the fact that if something goes wrong it needs to be fixed quickly. This means those working in the van motor trade are under a huge amount of pressure and often have to work to tight deadlines. Having a comprehensive trade van insurance policy can help protect your business against damages or accidents occurring to your customers' vans or other commercial vehicles. As commercial vehicles are generally larger than cars it is essential that all motor traders working with them have adequate cover.
QuoteSearcher is free to use, and strong relationships with our brokers leads to longevity, ensuring they are happy to continue offering the most competitive quotes for your specialist needs. We bring the opportunities to you, with brokers contacting you directly to give you their quote, leaving you with nothing to do but choose what's right for you.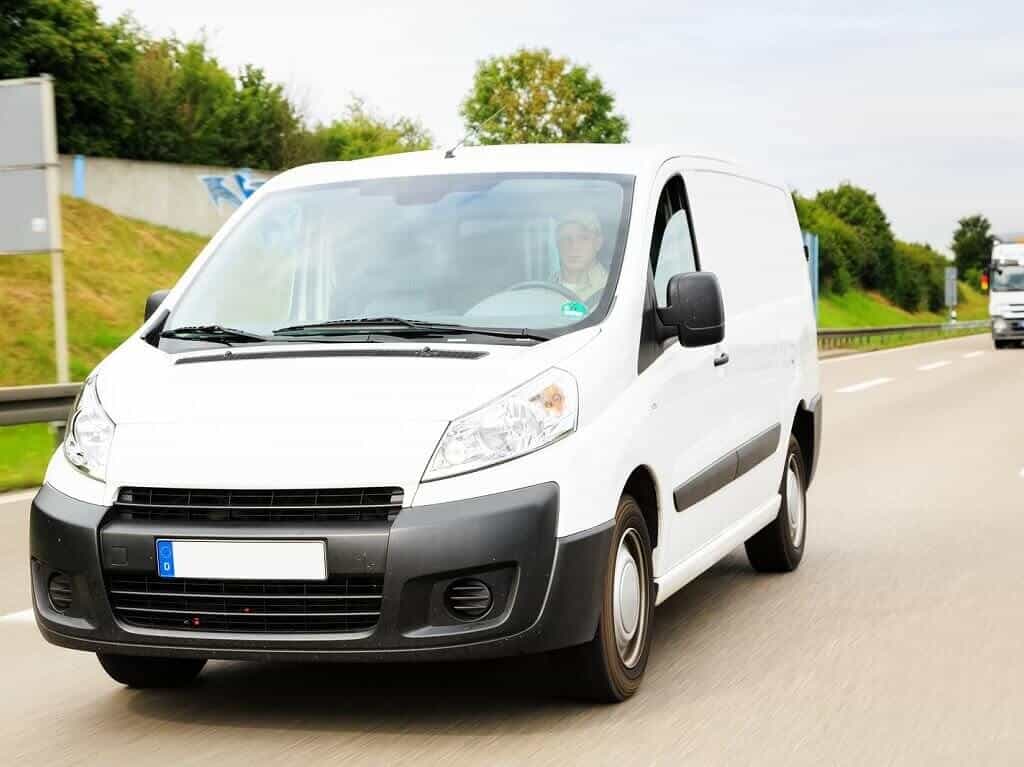 Policy Features
Cover Level
From Third Party Only to Fully Comprehensive
Roadside recovery service to repair vehicle
Multiple drivers
Named and unnamed driver options available
Protection when travelling across borders
Claim back your insurance excess
Key and Tool Cover
Added cover for vehicle keys and work tools
Types of Trade Van Insurance
As van trade insurance can cover a number of professions, it is important to find a policy that is tailored to your needs and flexible enough to allow your business to grow. Trade van insurance covers damages caused to vans while under your care, such as scratches during a test drive or accidental damaged caused whilst making repairs.
Depending on the size and type of your business you may require a trade van insurance policy that is part time or allows you to travel to Europe. If you own a business our partners can also help find a trade van insurance policy that can cover your entire staff, meaning you will never be restricted when it comes to carrying out your day to day tasks.
After searching for hours on the internet I finally came across QuoteSearcher who's partners provided me with excellent quotes far better than I had received from anyone else.
I was delighted with the quotes I received from QuoteSearcher. I ended up making a saving of £300 on my insurance!
Let us find the right van trade insurance for you...