We partner with...







Why Use QuoteSearcher for Uber Insurance?
As an Uber driver, you sit somewhere between employed and self-employed, technically working as a 'contractor' for Uber's large transportation network. Finding the right Uber insurance can be confusing as Uber does not take ownership over the condition or behaviour of individual drivers that work under their name.
QuoteSearcher can put you in touch with a panel of dedicated insurance brokers who specialist in finding the most competitive quotes for your Uber insurance policy. Moreover, our partnered brokers understand the unique challenges you face on a day-to-day basis, as well as the risks, giving them greater clarity of the industry and therefore the ability to create a bespoke policy tailored to your needs.
Uber Insurance Policy Features
Public Liability Insurance
This will cover your passengers and members of the public for claims made against you in the event of an accident or injury
Breakdown Cover
This, as the name suggests, covers the costs associated with roadside assistance if you break down, meaning you can get back to work more quickly
Replacement Vehicle Cover
If your car is written off or inoperable through no fault of you own, you should consider replacement vehicle cover to avoid loss of earnings
Glass & Windscreen Cover
This feature would cover the costs of replacing any damaged windows or windscreens, which could result in you being off the road for some time
The Specifics of Uber Insurance
In the UK, insurers will classify Uber drivers as private hire taxi drivers, meaning journeys are pre-arranged and cars cannot be hailed on the street. Although there are some differences between standard private hire taxi services and Uber, the general features of your policy are likely to be similar. Although you are 'working for' Uber in a certain respect, the company itself considers you an independent contractor, meaning they take no responsibility for your insurance.
Standard car insurance comes in three tiers:
Third Party Only
This covers the costs associated with damage to a third-party vehicle in the event of an accident. However, the costs of repairing your own vehicle will need to be covered by yourself
Third Party, Fire & Theft
This offers the same cover as above with the added bonus of paying out if your car is stolen or suffers fire damage. Whilst TPO is required by law, TPFT is a tier above but not a legal obligation
Fully Comprehensive
If you want complete cover against all possibilities, you should opt for a fully comprehensive policy. This type of policy can include many optional features in order to help you create bespoke insurance that works alongside your needs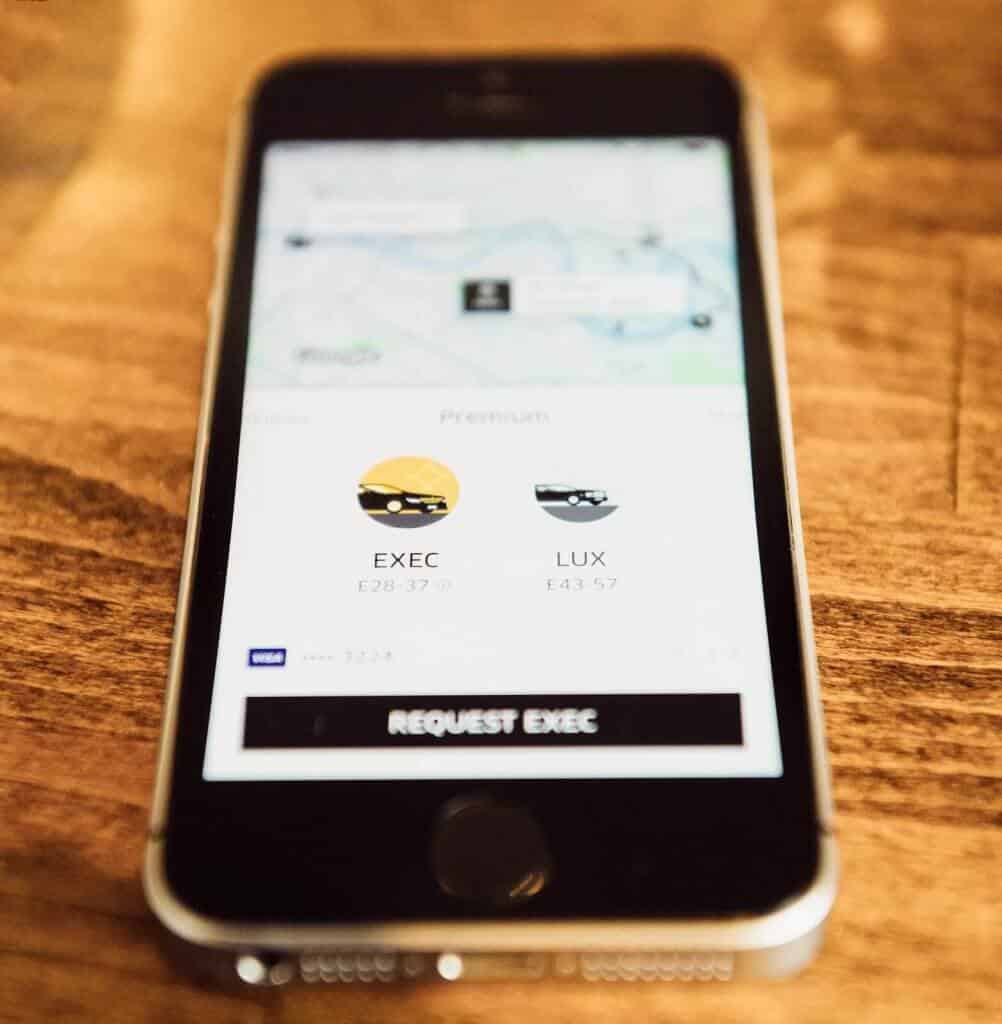 What You Need to Know About Uber Driver Insurance
As Uber is relatively new in the grand scheme of things, you should expect changes to the rules and regulations that you work by. Some things you need to know about Uber insurance include:
If you carry paying customers, you are working on a hire and reward basis which means your personal car insurance is invalidated during that time. You MUST have commercial private hire vehicle insurance for periods when you carry a customer
You have to mention the hire and reward element of your Uber job to your car insurance broker as failure to mention is will result in a cancelled or invalidated policy
Due to the amount of time you will spend on the road in built-up urban areas, brokers will consider you high risk. Expect your Uber insurance policy to be significantly more than your regular car insurance
Some common exclusions for Uber taxi insurance are:
If you are under the age of 25 you may not be able to get insurance. Being both a young driver and a taxi driver often equate to too many risks for brokers – although you can ask the question
If you leave your keys in your car and the car is stolen, you will not be able to make a claim for theft
If you work in a region that is not covered by your policy (if you take passengers in Surrey when you are covered for London for example), you will not be covered
If you drive unsafely or under the influence of drink or drugs and you get into an accident, you will not be covered as it will be considered your fault
Let us find the right Uber insurance for you...