Professional Indemnity Solicitors Insurance
As a solicitor, you play a trusted role in the lives of your clients. They rely on you for the best professional legal advice and process and you are expected to do your utmost to ensure they get sufficient aid. Mistakes can be made, however, and these can lead to financial pitfalls for both yourself and your company should legal action be brought against you. Negligence, poor advice, or breach of confidentiality can all have adverse effects and the best way to mitigate these risks is a broad-randing professional indemnity insurance policy.
What You Need to Know About Professional Indemnity Solicitors Insurance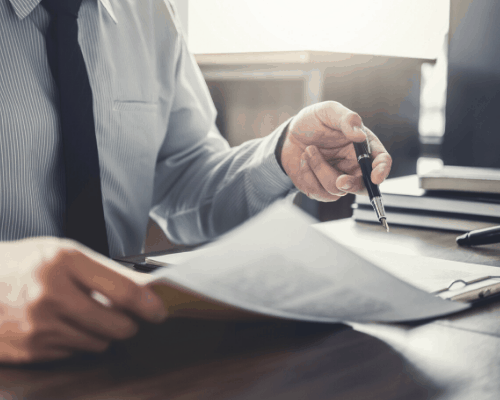 Most solicitors are obligated to have professional indemnity cover in place as the Solicitors' Regulatory Authority (SRA) will not issue a practice certificate without it. Although PI insurance was simpler to organise when the Solicitors' Indemnity Fund was in place, it is now an insurance type that is available on the commercial market and brokers can be selective with the risks they choose to cover. It can be a costly cover to have, but it is inherent to the profession and is the only way to combat issues that come from claims made against a legal firm that a client deems to be negligent in their advice.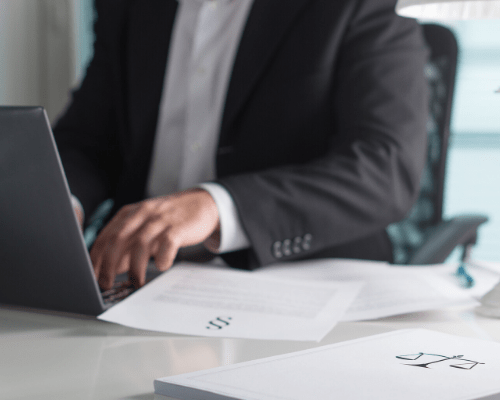 In order to secure a competitive price for your PI insurance, you need to work with experts. At QuoteSearcher, we partner with dedicated brokers who understand the nature of the industry and the risks associated with it. Brokers will be able to calculate premiums based on a number of factors, including the claims history of the firm, categories of work undertaken by the firm, the firm's annual revenue, and the number of partners or directors involved. Presenting your firm as highly professional and trustworthy in proposals is also conducive to securing a competitive quote.
Features of Professional Indemnity Solicitors Insurance
When you create a professional indemnity insurance policy for your law firm, you need to make sure you have cover for all situations that may arise. It is possible to design a policy that is specific to your firm and the type of law you practice. Some features to consider include:
Professional Negligence
If you offer legal advice that results in a negative impact on your client's finances or reputation, they could make a claim against you and your firm. In this instance, you will be forced to defend yourself and the costs associated with this could run into the tens of thousands, if not more.
Breach of Confidentiality
As a solicitor, you are trusted with a great deal of sensitive information pertaining to your clients' life or business. If you breach confidentiality agreements by sharing private information with a third party, your client will expect reparations due to the potential reputational damage caused. Again, you insurance will help cover the costs of defending yourself
Loss of Documents
The documents pertaining to cases and clients also contain extremely sensitive information that needs to be looked after. If you or a member of your staff loses or misplaces paperwork or documents, you can cause a slowdown in proceedings and this could end up costing your client money
Misuse of Intellectual Property
If you use a client's name and logo as part of a case study on your website, or you publish they name and logo in marketing materials without their prior knowledge, they can sue you for misuse of their intellectual property. You can defend yourself by claiming any costs through your PI insurance
Let us find the right professional indemnity solicitors insurance for you...