Professional Indemnity Accountant Insurance
Accountants operate in a volatile market that may could result in claims made against them if advice or help given has poor results for a client. For example, if an accountant fails to inform a client that they have reached the threshold for VAT and they receive a fine, they could make claim to be reimbursed for this fine.
Professional indemnity insurance for accounting is a vital part of running a successful and profitable business. To get the best price for your premium, you need to work with specialist brokers that understand the unique risks presented by the industry. QuoteSearcher work with a panel of dedicated brokers who can help secure you a competitive quote for your PII.
What You Need to Know About Professional Indemnity Insurance for Accounting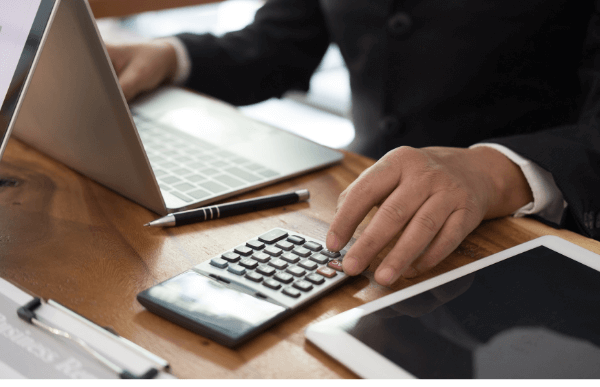 Accounting is a huge market with thousands of professionals and insurers are constantly fighting over market share. This means a wide range of policies each offering several different elements. It is therefore very important that you know the intricacies involved so you can be sure you are getting the most suitable policy for your type of accounting business. A lot of these caveats depend on the nature of your business and the risks presented by the work that is carried out.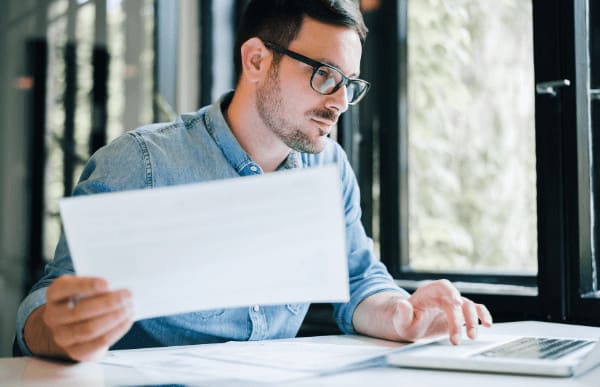 For example, general accountancy work such as bookkeeping and private tax returns is low risk, whereas corporate finance, trusts and wills, and mergers and acquisitions are all considered high risk. If you operate within the latter area, you will likely have to spend a considerable amount to be fully insured. As accountants are now taking on a great deal of probate work, it is important to seek out specialist advice as this is often an arena beset with professional negligence claims. Be sure to mention this as one of your services when you look to take out professional indemnity insurance.
What to Consider When Searching for Quotes
The rates you will pay for professional indemnity insurance will generally be between .25% and 1.5% of your fee income. Alongside your claim history and the type of work undertaken, this is the main way premiums are calculated. You should also be aware that the cheapest policy is not always the best one, so be sure you are paying for something worthwhile.
Presentation of risk is an important aspect of securing PII. For example, if you can demonstrate high levels of professionalism and good judgement with clients, this will count towards the way your insurer sees you as part of a market. Ensure your business is organised and presented well before you speak to potential insurers.
The ACAA and the Institute of Chartered Surveyors has a strict set of regulations related to the amount of cover your firm should have. A professional accounting firm will need to be in accordance with all these regulations if they are to be considered as a member of either organisation so be sure to check these out before looking for quotes.
Working with specialists is the best way to ensure you have detailed and wide-ranging cover. As an industry that deals heavily with professional advice and relies on gaining the trust of clients, any misguided information could have a serious impact on the future of your firm. Working with QuoteSearcher puts you in touch with a panel of experts, so get in touch today via our contact form.
Let us find the right PI accountant insurance for you...