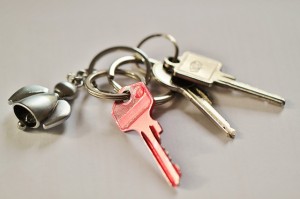 As of the 1st of December landlords in the West Midlands will be required to check the immigration status of potential occupants under the proposed Immigration Act. Even though the scheme will only initially be trialled in the West Midlands if approved it could be implemented nationally. Under the Act if landlords fail to stick to certain requirements they could face a civil penalty of up to three thousand pounds.
The checks will only need to be performed on new tenants moving in from the date that the requirements are enforced, meaning landlords will not be required to carry out checks on current tenants. Furthermore, landlords or anyone who has accommodation to let in areas affected by the scheme will have to comply with the new regulations even if they live somewhere else.
The scheme will initially apply in Dudley, Sandwell, Birmingham, Wolverhampton and Walsall, however if approved it could be expanded to other areas of the West Midlands and the rest of the UK. As part of the scheme all adults aged eighteen or over will have their immigration status checked as long as their rented property is their main or only residence.
In order to carry out the checks landlords must acquire copies of official documents which show if potential tenants have the right to live in the UK, such as passports. Landlords and letting agents can contact the Home Office to gain access to such information and the checks will be satisfactory if the landlord or letting agent sees a passport, birth certificate or driving licence.
Migrants that have legally moved to the UK will be able to show their biometric residence permit which will need to be photocopied as proof of the check and kept for a year after the tenancy ends.
In some cases potential tenants may have given their papers to the Home Office for an appeal or application. If this is the case then landlords will need to request a Home Office right to rent check. Landlords are able to do this online using the 'Right to Rent Aid' and the Home Office should come back with a response within 48 hours.
You are exempt from these requirements if you are letting:
• A hostel or refuge;
• Tied accommodation (which an employer has provided)
• Halls of residence for students, any accommodation provided for students directly by a higher educational institution, or tenancy agreements in private residential accommodation where a higher educational institute has nominated a student for accommodation.
• An accommodation provided by the local authority or the Northern Ireland Housing Executive where they are under a statutory duty to do so (this includes where the tenant is placed into the private rent sector)
The main aims of the Immigration Act are to prevent rogue landlords from letting their properties to illegal migrants and making the identification of illegal immigrants easier. Rogue landlords are known to exploit illegal immigrants in vulnerable situations, however under this scheme they will be easily identified and given a civil penalty. Fines will get heavier each time a landlord fails to collect the required information from potential tenants or lets a property to an illegal immigrant.
As a landlord, if you feel that you won't be able to perform the checks for whatever reason then the liability can be transferred to an agent who will do all the work for you, however this agreement must be recorded in writing as proof. Landlords or agents will not be punished if they are fooled by a skilful forgery as long as they have done all the necessary checks on a tenant.
As with most policies there are some exceptions to the rules, such as the fact that the checks don't need to be carried out on anyone under the age of eighteen. Furthermore, if a child turns eighteen while living in a private rented accommodation the landlord will not need to carry out any additional checks.
In order to rent a property in the UK you must be a legal citizen, otherwise you will need to contact the Home Office as soon as possible to arrange your application. Under the new Immigration Act landlords will be helping the government ensure that only those that allowed to rent properties are doing so and that rogue landlords who take advantage of those living in the country illegally will be prosecuted.
Photo by Pixabay