Hymer Motorhome Insurance
Hymer motorhome insurance, due to the long history of the company and the various models available, varies greatly. For the most part however, insurance is rather straightforward. Motorhome insurance packages are the most convenient way to get the most comprehensive cover, but it is often more cost-efficient to use an individual policy approach if you have the time and patience to do so. If in doubt, most providers can offer some advice.
What You Need to Know About Hymer Motorhome Insurance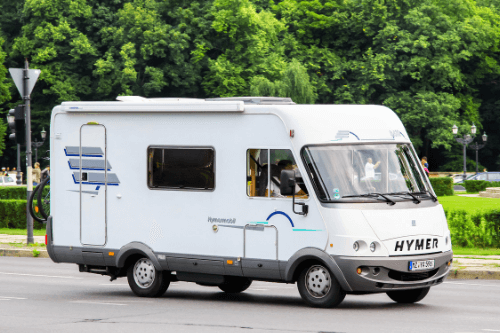 Hymer motorhome insurance is well served by providers due to the fact that the company is one of the largest in Europe. That is not to say that one size fits all, however. With so many models available in various shapes and sizes, there are still choices to make for the owners. Another difference with other manufacturers is the fact that the company have been manufacturing motorhomes since the 1950s, which means that, while some offer state-of-the-art facilities, others are collector's items.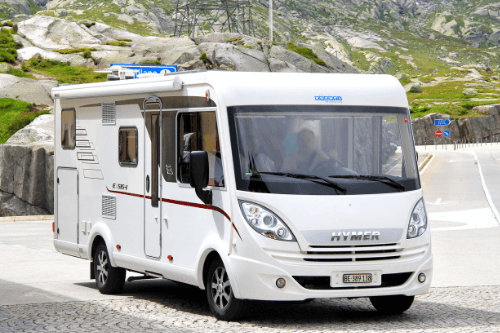 Hymer manufacture several different brands across four countries: Germany, France, Italy and Canada. This means that the range is far from uniform, no matter what the era. They do, however, have a reputation for strong security and reliability, which can reduce the costs of insurance greatly. They are highly sought after, which can lead to some being targeted, increasing the need for a robust set of policies in relation to theft and burglaries. Some of the units are particularly large for European roads, so they may also be more prone to small mishaps.
Notable Features of Hymer Motorhome Insurance
Hymer motorhome insurance is largely dependent on the age and condition of the vehicle, as well as whether it is high end or entry level. Each policy ranges from the legally mandated third party to the more specific contents and exterior insurance, which are particularly relevant to the specifics of the individual owner. There are some policies that should be at least considered by all Hymer motorhome owners. These include:
Third Party, Fire & Theft
Available separately, for those who haven't the time or patience, this policy is a mainstay of all road using vehicles. The third party aspect, which protects against damage to another's property and person, is legally required if you are using your vehicle on UK roads. The fire and theft aspect of the policy is highly recommended, particularly for motorhomes, which can be can targeted by thieves. This becomes even more of a prevalent risk with higher end models.
Comprehensive Cover
With third party being mandatory and fire and theft an essential, the next choice for motorhome owners is whether to choose comprehensive, which is essentially the next level up in protection. Covering all the aspects of third party, fire and theft, it also encompasses accidental damage and other risks. Each provider has its own take on this policy, but it can be cultivated with motorhomes in mind, including exterior elements of the unit while static.
Contents Insurance
In this day and age, with so many high value items on our premises, having a contents policy in place is highly recommended. It is rare for most vehicles to not be equipped with satnavs, and many mobile phones, laptops and iPads can be of even higher value of some of the vehicles that house them. If you regularly keep such possessions in your motorhome, particularly during holidays, it pays to have such a policy in place.
Breakdown Cover
There is one advantage to breaking down in a motorhome, and that's the home aspect of the vehicle. This may be of little comfort if you are a long way from help and are nervous about leaving an expensive vehicle, not to mention its contents, to any passer-by. Breakdown can differ greatly from provider to provider, with some offering the minimum of assistance. Others can tow your vehicle if needed and even pay for a night in a hotel if you are left stranded. Many also cover much of Europe, if this is relevant for you.
Let us find the right Hymer motorhome insurance for you...