Motor Trade Insurance
Compare quotes, save time and money
One short form to complete, quotes from multiple brokers
All occupations covered from car traders to tyre fitters
Road risk and premises cover available
Get Quotes
See More
We Partner With









Why use QuoteSearcher?
If you run a business that involves motor vehicles, you have to be covered by a motor trade insurance policy. Whether you run a taxi firm or an MOT garage, if it involves an automobile of any kind, it is imperative, not to mention legally required, to have motor trade insurance. If you are looking for a motor trade car insurance comparison, without having to do all the work, QuoteSearcher can help.
Finding a motor trade insurance quote can often be a time-consuming process, involving communication with numerous brokers who will all promise the very best possible trade insurance quote. Let QuoteSearcher find you competitive deals on motor trade insurance quotes!
Our brokers will compete to get your business, offering you a motor trade quote that works for your business' unique requirements.
Policy Features
Also known as Traders' Insurance, businesses operating within the motor trade need comprehensive cover, as there are many risk factors associated in working with vehicles. The insurances fall into either Risk, Liability or Premises. Here are the most common features to look for in your policy to make sure you and your business stay covered.
Building and Contents
Cover the premises, equipment and stock in the event of damage by fire, flood or adverse weather
Road Risk
Protection against all manner of risks common to driving on the road
Liability Covers
Public, employers' and product liabilities covered. Find out more about Liability Covers.
Any Driver
Cover for additional employees using business or customer vehicles while on duty. Learn more about Any Driver Cover.
Business Interruption Cover
Guaranteed revenue in the event business becomes inoperable. Learn more about Business Interruption Cover.
Stock and Damage Cover
Protection against damage to vehicles kept on site
Motor Trade Road Risk Insurance
This is the minimal level of insurance legally required from a motor trader. However, it is up to them to decide whether to buy third party, third party fire & theft, or fully comprehensive coverage – as all 3 types meet the legal standard required.
As with normal insurance policies, third party will only cover damage to the vehicle of the third party involved in the accident, not the vehicle being driver by the trader, regardless of whether it is their own vehicle or a customer's. Only fully comprehensive coverage provides this level of protection.
All motor traders who drive vehicles they do not own ought to have fully comprehensive insurance, whether they operate from a fixed business premises or from home.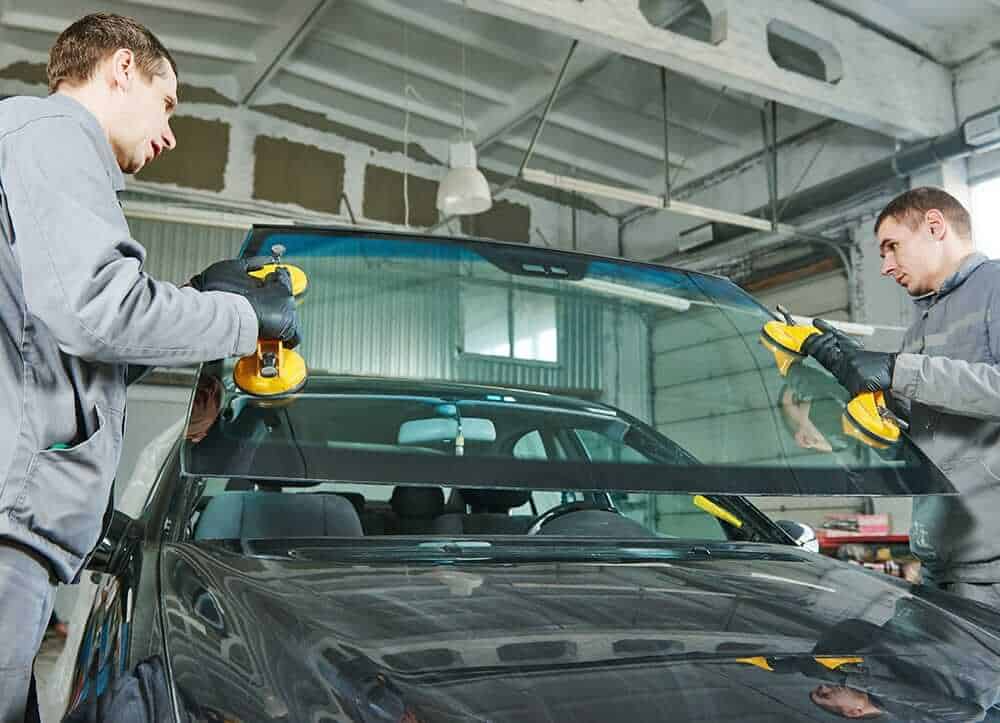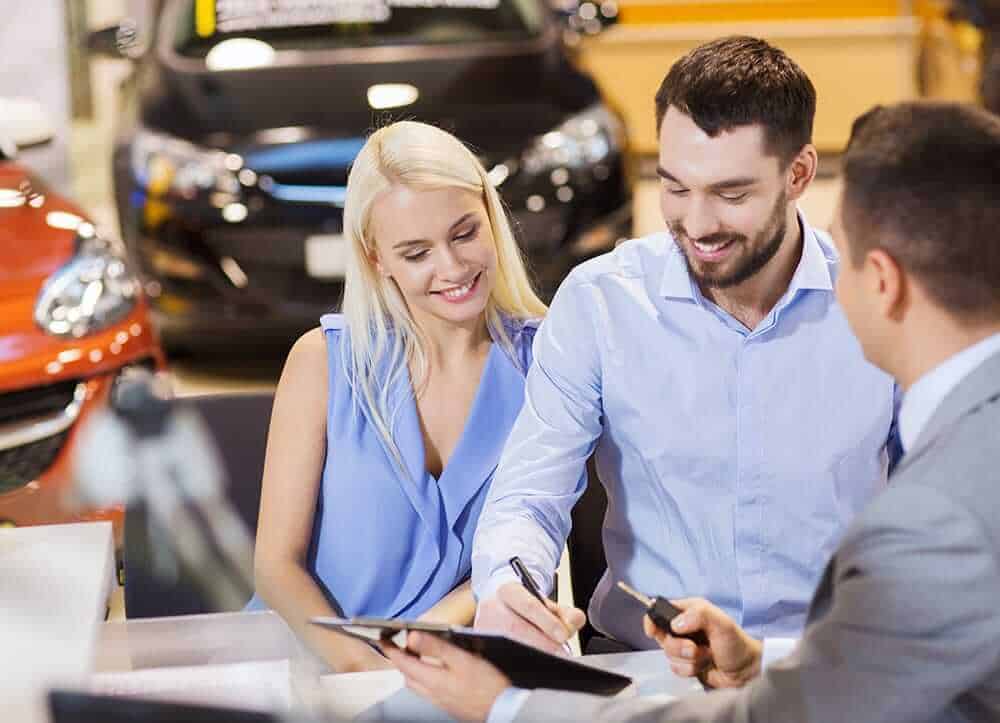 Motor Trade Liability Insurance
If you are working in the motor trade, it is important to protect yourself and your business against any legal liability claims made against you by customers or members of the public. These include:
Public liability – protection against claims by members of the public
Employers' liability – required by law if your business employees one or more people
Product liability – protection in the event your product causes injury or illness to a customer
A claim can be made for a variety of reasons, including poor quality workmanship or an accident involving a customer or a member of the public. They may be seeking compensation, or possible applicable medical expenses.
Motor Trade Premises Insurance
Motor trader premises insurance covers any equipment, buildings and their contents used by the trader and their business in the course of their work.
There is combined cover available that includes all of the above levels of coverage, which is fully comprehensive. Depending on your specific policy, your combined cover may also include some other features, such as:
Sales and service indemnity
Building and contents
Business interruption
Business stock
This is specifically designed for large motor traders with a garage or a showroom on the premises.
Factors affecting policy premium
Number of vehicles covered – someone who trades from home will normally be limited to the number of vehicles covered by their policy. Whereas someone who trades from a dedicated business premises may seek out a policy that covers unlimited vehicles as the number of vehicles in their care tends to fluctuate.
Vehicle coverage for secondary occupations – if you work in the motor trade but have a separate secondary occupation, you can opt to have an additional vehicle included on your policy.
Demonstration coverage – normally this is limited to third party policies, covering the vehicle when being driven for demonstration purposes only.
Special vehicle cover – standard vehicles up to a certain weight are covered, but vehicles which fall outside of the limit will need additional cover. This includes: classic cars, performance vehicles, and commercial vehicles.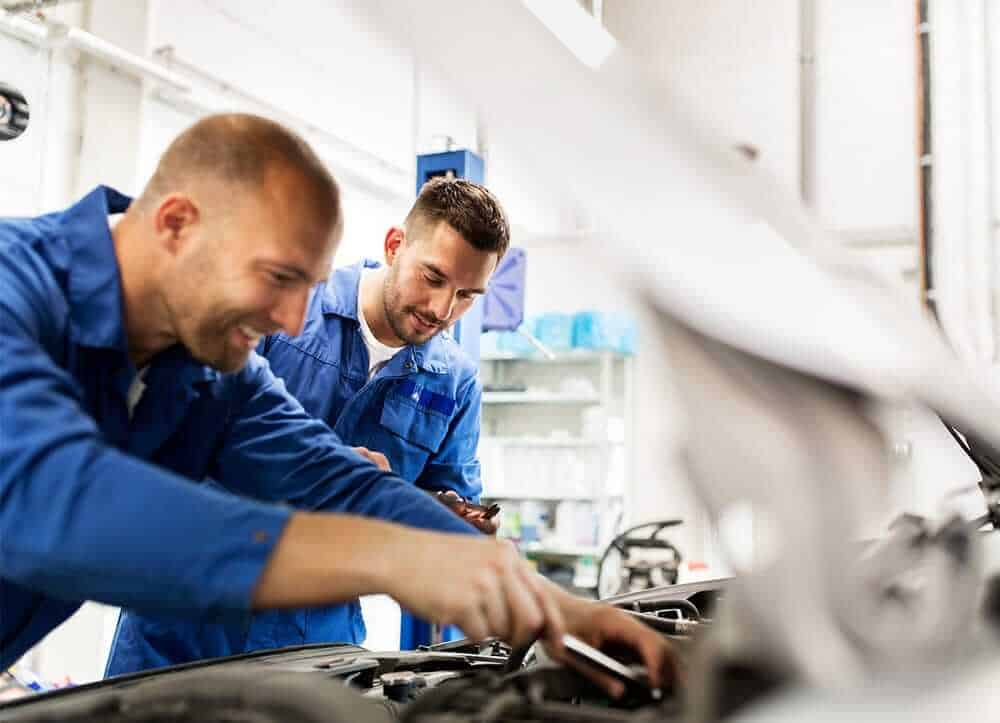 Types of Motor Trader Policies
Your policy and its features will vary depending on which area of the industry you work in.
Added cover if your trade takes you outside UK borders
Increased road risk cover for businesses with more road usage
For those the work in the motor trade not on a full-time basis
For motor trade insurance policy owners aged 25 or less
Comparing Policy Features
Before our panel of brokers can determine your motor trade insurance cost, you should make a list of policy features that would be most applicable to you and your business. This can help you work out the best value for money for your needs.
We recommend you check the following:
Third party insurance vs full comprehensive cover
Are there any exclusions you need to be aware of?
What comes as standard and what counts as an optional extra
How does your no claims discount fit into your policy?
Save on Your Traders Vehicle Policy
There are also several steps you can take to help reduce the price of your premium:
If you are a smaller business, try to avoid buying coverage for special vehicles unless it is absolutely necessary
Check to see if your personal, private no claims bonus can be transferred over to your motor trade policy
Minimise the number of named drivers on the policy, this will keep your premium down
Added/extra security measures, such as on-board dash cams.
Keep mileage as low as possible. This is easier for a local, small business.
Adding a private car to your policy might actually be more expensive than getting separate private car insurance.
Frequently Asked Questions About Motor Trade Insurance
After searching for hours on the internet I finally came across QuoteSearcher who's partners provided me with excellent quotes far better than I had received from anyone else.
I was delighted with the quotes I received from QuoteSearcher. I ended up making a saving of £300 on my insurance!
Let us find the right motor trade insurance for you...