Courier Fleet Insurance
As the owner of a courier fleet, you are responsible for the safe delivery of thousands of consignments a day. Courier fleet insurance is a vital part of the running of your business, as without cover you could find yourself financially liable for a number of claim-worthy situations. From protecting your drivers and vehicles, to looking after the goods you are transporting while in your care, you need to know your policy is wide-ranging and comprehensive, without being too expensive. This is where QuoteSearcher comes in – we're here to take the stress out of comparing courier fleet insurance quotes.
What You Need to Know About Courier Fleet Insurance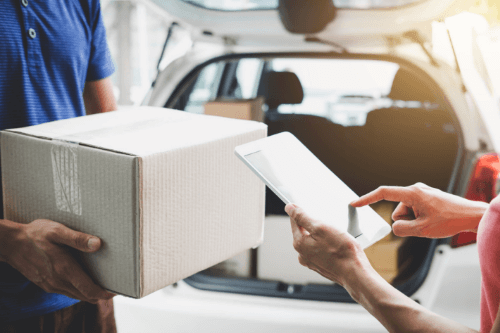 Insuring all your vehicles under one overarching policy is a wise choice. Not only will you be able to keep all your paperwork in one place and have a single point of contact, you are also likely to save money in the long term. You can compare quotes with QuoteSearcher, just one form puts you in contact with a wide range of experienced insurance brokers who understand courier fleet insurance and all its caveats.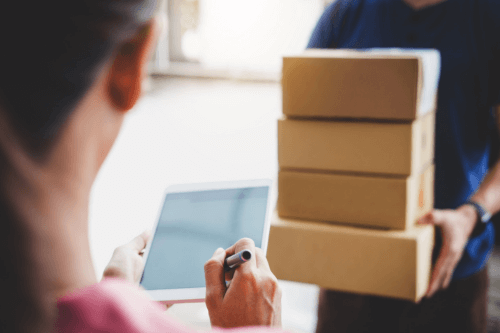 There are ways to keep insurance costs down for fleets, including only employing drivers over the age of 25 (who, statistically, do not get into as many accidents and have significant experience on the road) or those with criminal convictions. You can also use a black box to record your driving ability, which can reduce your premium price.
Notable Features of Courier Fleet Insurance
There are many things to think about when you start looking for courier fleet insurance quotes. The number, age and ability of your drivers are perhaps some of the most important elements, as well protecting the goods you are carrying. We recommend looking into the following:
Goods in Transit Cover
Goods in transit (GIT) cover looks after the consignment for the duration of the journey from where you picked it up to where the customer wants it delivered. You may be in an accident which leaves the goods unusable, or perhaps your vehicle is broken into and the goods are stolen, either way GIT cover will pay for any associated claim costs
Any Driver/Named Driver Cover
Some courier businesses employ drivers who always use the same vehicle, in which case named driver insurance might be a cheaper choice. However, if you have a range of drivers who do not always operate the same car or van, you should perhaps look into any driver. Although this might be more expensive, it can be a good choice if your drivers are experienced
Breakdown Cover
There's nothing worse than breaking down on the roadside, and couriers can break down like any other vehicle. However, your courier's breakdown could result in a huge loss of income if your driver can't deliver the goods. Breakdown cover will make sure you can get back on the road if you get stuck and can also pay for towing to a garage or mechanic
Telematics Insurance
As mentioned above, you can have a black box installed in your vehicles. This type of technology is known as telematics. It records things like speed, braking distance, how your drivers take corners and many more elements. If you drivers work safely then this will be reflected in the price of your premium, i.e., safer drivers pay less for their insurance
Let us find the right courier fleet insurance for you...