We Partner With









Why use QuoteSearcher to get your Minicab Insurance?
If you drive a minicab for a living, you will know that no two shifts are the same. Even though your passengers aren't able to hail you from the street, and must book you in advance, you can still come across a range of different people, at different times and in differing driving conditions. Because of this, you need to know you are covered.
QuoteSearcher work hard to help you get in contact with the most trusted minicab insurance brokers. To get a minicab insurance quote from a broker you can believe in, fill out our form and our partners will call you back, saving you the hassle so you can focus on the more important things. We build strong relationships with many private hire insurance companies, so they continue to provide competitive minicab insurance quotes.
Minibus Cover Policy Features
Public Liability
This will cover you against claims made against you by third parties. Find out more about Public Liability.
Earnings Protection
Ensures an income in the event if your minicab being inoperable
Windscreen and Glass
Covers the cost of Windscreen and Glass Replacement.
Protected No Claims Bonus
If you have an accident that is not your fault, no claims bonus is not affected
Hire Car
Access to a courtesy car to use while your vehicle is replaced or repaired. Find out more about Hire Car Cover in relations to Minibus Insurance.
Vehicle Replacement
Ensures a replacement minicab in the event of theft, accident or total loss
Optional Extras
When purchasing car insurance for private hire vehicles, such as minicabs, there are a number of extra features that can offer extended cover. These can include:
Breakdown Cover
If you are not on the road, you are not earning, which makes breakdown assistance a beneficial addition to your policy. Find out more about Breakdown Cover in relations to Minicab Insurance.
Legal Expenses Cover
Should a claim be brought against you, it is worth having cover than can pay out for your legal expenses if necessary. Here you can find out more about Legal Expenses Cover.
Flexible Payments and Instant Documentation
A policy that includes monthly or quarterly payments and digital certificates is a good choice for minicab drivers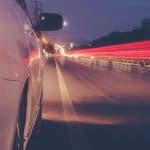 Legal Requirements for Minicabs
​If you own a minicab you are probably constantly on the move, not all passengers will be as respectful to your vehicle as others. We work with a wide range of private hire insurance brokers who can make sure all eventualities are taken into consideration when creating your policy. However, there are some legal requirements you need in order to stay on the road, including motor and third-party insurance.
If you run a minicab business, it is your responsibility to ensure your drivers are protected, which is why employers' liability insurance is mandatory for all minicab business owners.
Renewing my taxi insurance used to be a right headache, but with QuoteSearcher the process was a breeze and I saved over £250!
Insuring a taxi with QuoteSearcher is so easy! I filled out one simple form and they did the rest for me, saving me time and money.
Let us find the right minicab insurance for you