Compare HGV Insurance
Compare quotes, save time and money
Cover for ALL vehicles up to 44 tonnes
Lorry, tipper, recovery vehicle our partners can help
HGV specialists, no need to shop around
Get Quotes
See More
We Partner With









Why use QuoteSearcher?
Do you drive a heavy goods vehicle as part of your job? If you rely on your HGV for your income, you must make sure it is insured against a number of day-to-day risks. If you are looking for HGV insurance, QuoteSearcher can help put you in touch with the very best brokers, who will work to offer you the most competitive HGV insurance quotes.
To avoid the hassle of sifting through various quotes, let QuoteSearcher compare HGV insurance so you can focus on keeping your vehicle on the road and earning money. We can connect you with a wide selection of brokers who will work hard to get your business.
HGV Insurance Policy Features
Goods in transit
Cover against loss, damage or theft to goods while being transported. Learn more about HGV Goods in Transit Cover.
Public and employer's liability
Protection against injury claims made by an employee or third party. Find out more about Public & Employer's Liability Cover for HGVs.
Replacement vehicle
Prevent your business from losses incurred from being off the road.
Breakdown cover
Roadside assistance to get HGV operational as soon as possible. Find out more about HGV Breakdown Cover.
Excess protection
Covers the cost of your insurance excess. Find out more about your options for Excess Protection.
Legal expenses
Covers any legal costs in the event of claim against you or your business. Find out more about your Cover for Legal Expenses.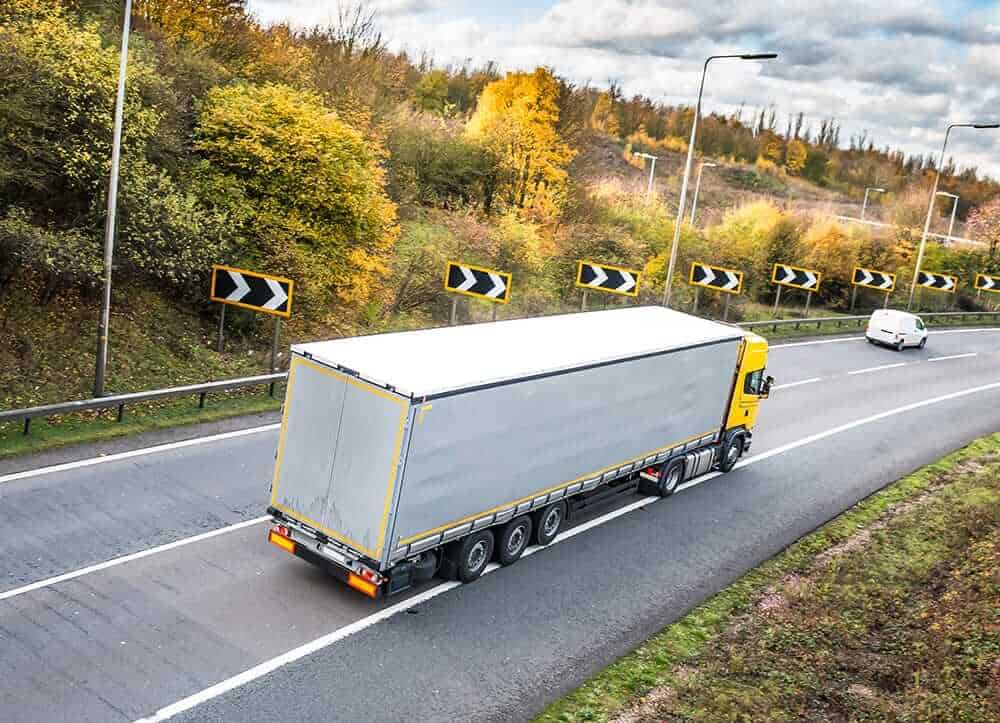 Policy Exclusions
Theft of Unattended Goods/Vehicle
If you leave your HGV unattended and goods are stolen, or you leave you door unlocked with the key in the ignition and your vehicle is taken as a result, you will not be covered
Hazardous Goods
Goods in Transit (GIT) insurance will cover most goods, however if you are transporting materials of dangerous or hazardous nature, you will need to look into a different specialist cover
Income Protection
You can get income protection for HGV drivers, but this is dependent on your declaration of health when signing up to your policy; pre-existing illnesses that are not declared will nullify your policy
Policy Inclusions
Policy features you must have by law are:
Motor Insurance
This may go without saying, but you must be protected by Motor Insurance in order to be on the road legally as an HGV driver.
Employers' Liability
If you have more than one HGV and you employ someone to drive it, you must have this cover so both your drivers and yourself are protected – this is called Employers' Liability Cover.
Third Party Insurance
Third party is the absolute minimum cover you need by law, but you can choose to go for third party, fire & theft, or a fully comprehensive policy.
Optional Extras
Personal Accident & Sickness
If you are self-employed, any time not on the road is a financial burden; you may wish to look into this type of cover so you are not left out of pocket in the event of an illness.
European Cover
European Cover is a useful element of cover if your HGV business takes you overseas on a regular basis and will make sure you are covered during your time in Europe.
Public Liability Insurance for HGV Drivers
This is particularly important as it covers your legal expenses should a third party make a claim against you or your business, such as an accident or injury.
HGV Fleet Insurance
Most policies will cover between 1 and 5 vehicles; any more, and you will need to get HGV fleet insurance. Looking for HGV insurance can be a long process, but by having all your vehicles under a single policy you will save time and also get a reduced price on your premium.
Any driver cover is available, or you can have a policy which is easy to add named drivers to as and when you need to.
Frequently Asked Questions About HGV Insurance
I was very impressed with the speed in which QuoteSearcher's partners got back to me. After completing the online form I was delighted with the quotes I received and was happy to sort out my insurance quickly.
At last! A quote website that is simple, easy and quick to use!!! I just had to send in a quick email to congratulate and thank you.
Let us find the right HGV insurance for you...