If you use your taxi for work and personal use, your insurer needs to know. Driving your taxi outside of work without adequate cover could leave you severely out of pocket if the worst happens and you need to make a claim.
In this article, we'll look at what kind of cover you need, whether other members of your family can drive your taxi out-of-hours, and how you can go about getting the right insurance at the right price.
Can I use my taxi for personal use?
Generally, taxi drivers that are registered as such will be able to use their vehicle for social, domestic, and pleasure reasons. There might be specific rules for your local authority, however, so it is imperative you check first.
Similarly, you could use your own vehicle as a private hire taxi as long as it has been officially licensed by the government. There are a few stipulations and the rules are different if you operate within London as opposed to outside the capital. For example, if you plan on operating within the London area, your vehicle will need to be inspected and licensed with Transport for London. 
TfL states that your private hire vehicle must have no more than eight passenger seats, be different in appearance from a licensed taxi, such as a black cab, and can only display advertising that fits in with the TfL guidelines.
If you plan on operating outside London, you must contact your local council to get licensed. Again, it must not exceed eight passengers seats but also must be roadworthy, comfortable and clean, the doors must be safe and secure, and you must have a working taximeter.
Can I insure my taxi for personal use?
You can insure your taxi for personal use. Some insurance brokers offer this as a standard feature in taxi insurance policies, however it is not always included so it is worth checking with your broker before you commit.
For many private hire taxi drivers, such as those that work for rideshare companies like Uber or Lyft, their personal vehicle doubles as their work vehicle due to the nature of their working patterns. Essentially, if you operate on a hire and reward basis, you must also have personal use cover should something happen to the car whilst it is not 'working'.
For example, if you are using your vehicle to drive a family member to the airport and you get into an accident, your personal use cover will ensure you are paid out for the damages and money is put towards the repair. This is vital as any accident that happens on your own time will significantly affect your ability to earn revenue. This can have a serious knock on effect that can end up costing you a great deal more than the price of your premium.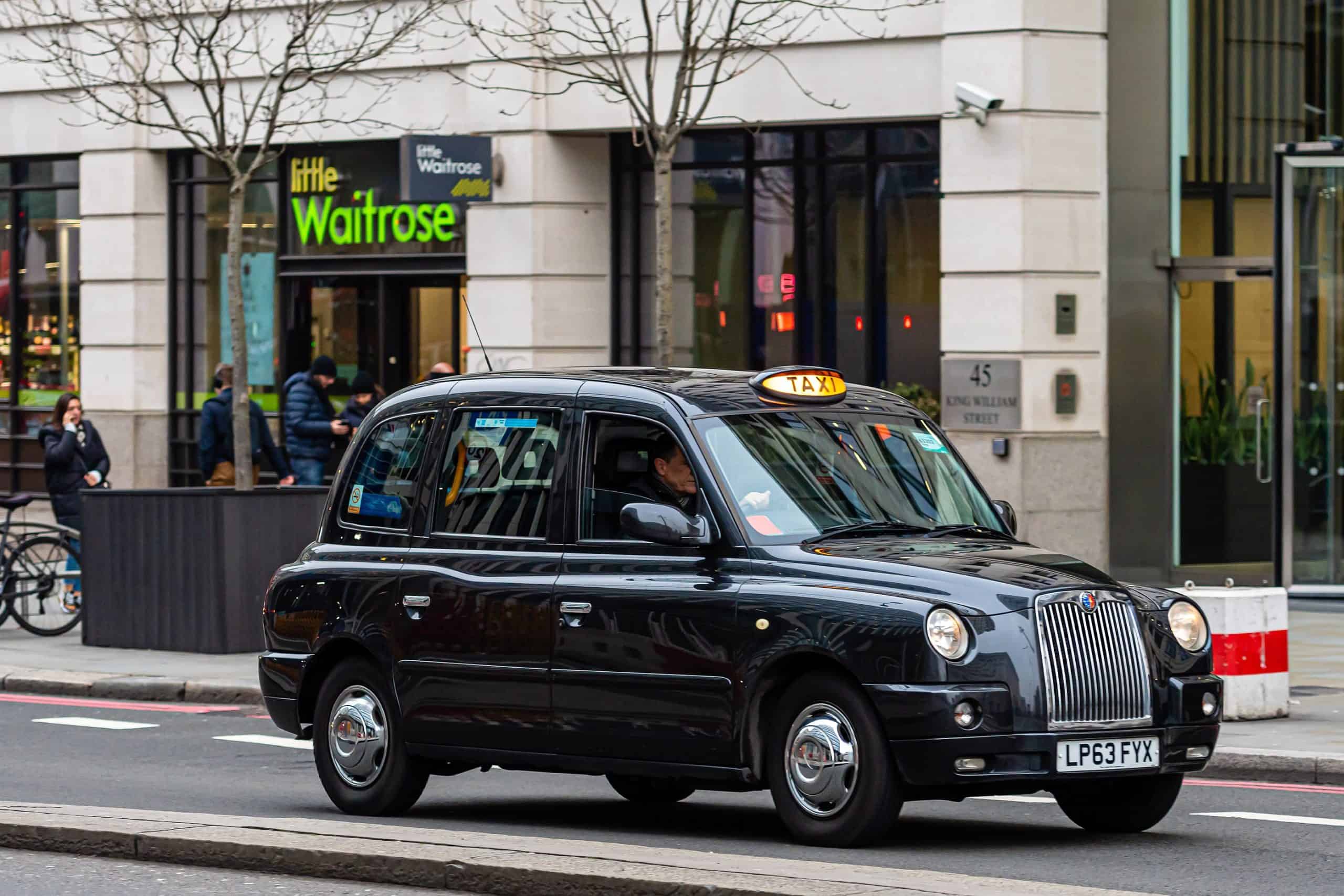 Can you insure a London taxi for personal use?
Black cabs have a limited lifespan and so they are sometimes sold privately or through auctions to be used as a standard vehicle. This is similar to the way decommissioned police cars are sold as second hand cars to be used purely for personal reasons.
If you are looking to use a black cab in this way, you can purchase decommissioned taxi insurance, which will cover you for personal use as long as you do not use it on a hire and reward basis. The price of decommissioned taxi insurance can vary depending on the car's mileage, your driving history, and the age and size of the cab itself.
It can be tough to find this kind of insurance due to the fact that a London taxi is an unusual vehicle to use as a standard car, which can push the price up, but there are specialist insurers out there that can help.
Taxi insurance is only necessary if you intend on using your car to ferry passengers; if not, you can rely on standard car insurance that comes in three categories: third party, third party, fire and theft, and fully comprehensive. 
Can my spouse drive my taxi?
Yes, you can add your spouse to your policy as long as they are going to drive the car for social, domestic, or pleasure use. If your primary vehicle doubles as a taxi, there may be times when other members of the family need to use it. In this instance, you must tell your insurer and make sure they are added to the policy before they can drive. If you do not inform your insurer, that person will not be covered in the event of an accident, leaving you out of pocket and potentially unable to collect a wage until the damage has been repaired.
It's not hard to find competitive quotes for your taxi insurance with QuoteSearcher. Just one easy form puts you in contact with our range of partner brokers. Specialising in taxi insurance, they are in prime position to create a bespoke policy at the right price. Fill out our form to get started.