With conflicting government advice surrounding overseas travel at the moment, many people are considering UK-based holidays this year. Staycations have always been popular due to the UK's stunning landscapes, but this year it might be one of the only types of trip allowed.
One of the best ways to explore this year will be via caravan or motorhome. With the opportunity to create a home from home, from which you can have your very own adventure without stepping foot on a plane, motorhomes and other recreational vehicles will likely see a huge surge in popularity this summer.
The Benefits of Motorhome Travel
Before the ubiquity of international air travel, UK residents looked closer to home for ways to escape and enjoy a much-deserved break. Motorhomes became popular during the 1950s as a post-war generation were able to move more freely and enjoy countrywide exploration. 
Motorhome travel allowed couples and families to have comfort and freedom in a cost-efficient way. The convenience is another great aspect, allowing for multiple destinations without the need for hotel bookings and endless packing and repacking.
With the coronavirus pandemic changing how everyone sees travel, many people are thinking of safer and more cost-effective ways to see the world around them. Not only is a motorhome a safe alternative to air travel, but you can save money in a whole host of ways, from accommodation costs to food. Thousands of people have seen their holiday plans scrapped or irrevocably changed, so motorhome and caravan ownership may even become the new normal for vacationers in 2021 and beyond.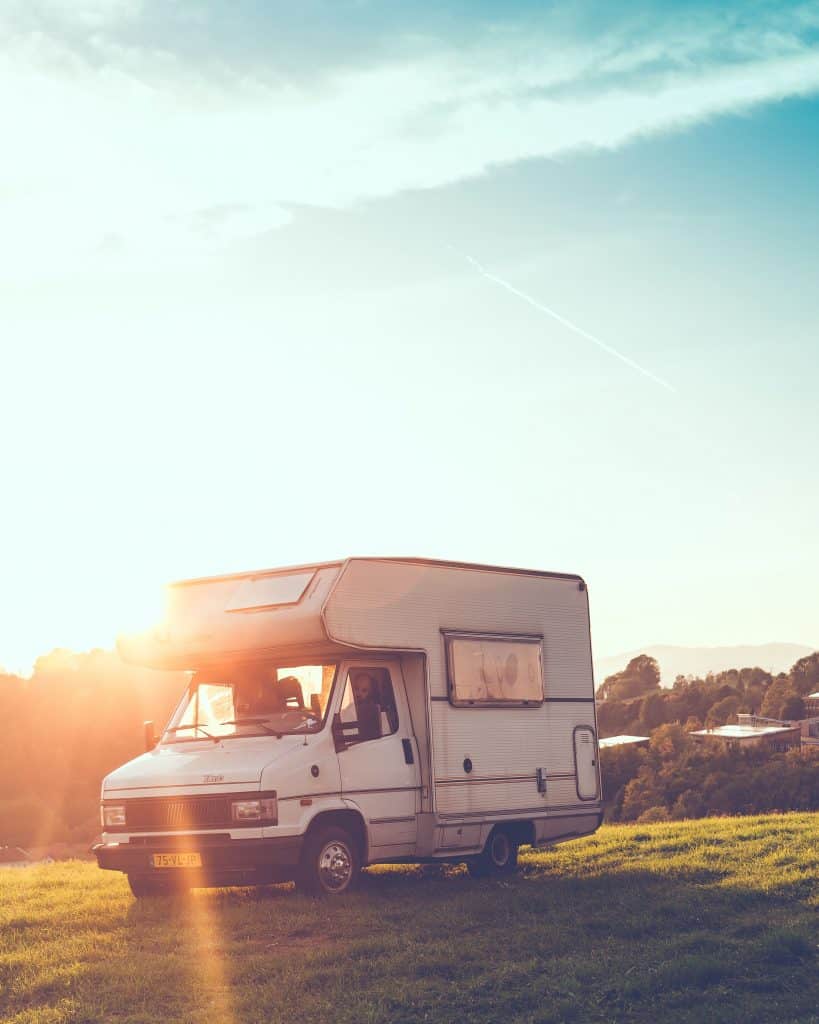 Driving a Motorhome
If you want to drive a motorhome, you need to have the right driving licence. If you have a standard driving licence and you passed your test before January 1st 1997, you automatically have C1 entitlement which means you can drive a motorhome (or any RV) up to a maximum authorised mass (MAM) of 7,500kg. If you passed after that date, however, you will be allowed to drive motorhomes with a MAM up to 3,500kg. Luckily, a lot of more recent models of motorhomes will have been created with this kind of licence in mind, so as to not cut down the number of potential buyers. 
If you are in the market for an American style RV, you will need to have both a C and CE licence, which is also known as a Class 1 HGV licence.
Buying a Recreational Vehicle
If you are thinking of purchasing a motorhome or caravan, you are probably wondering where to start. With so many makes, models, weights, and prices, it can be a tough choice, particularly if you've never owned one before. You can find some good offers on used vehicles as well as new, so it is worth shopping around. Some of the most important elements to consider are:
Make and model
There is a wide range of manufacturers to choose from, with some of the most famous being AutoSleeper, Hymer, and Lunar. Some brands specialise in top-of-the-line motorhomes, whereas others focus on more wallet-friendly vehicles, so it is worth having a budget in mind before you start looking.
How will you use it?
How you use your motorhome will have a direct influence on the kind of vehicle you buy as well as how you will insure it. For example, if you plan on using your motorhome to travel the length and breadth of the country, you might want to opt for a more luxurious option. Also, are you planning on travelling as a family or solo? The latter might inspire a smaller, more compact purchase.
Used or new?
Depending on how much experience you have with motorhomes, you could choose to purchase a brand new one or opt for a second-hand vehicle. There are definitely high quality used motorhomes available, and they can be cheaper to insure than brand new hi-tec ones, so it is worth looking.
When it comes to actually parting with money for a motorhome, you need to carry out appropriate checks to avoid being sold something that you later discover isn't up to scratch. This is particularly important when you buy a used motorhome. Some of the things to look out for include:
Exterior
The exterior of your motorhome is what protects you and your belongings from the elements, so you need to ensure it isn't damaged. Check there are no dents or mismatched paintwork (this might mean that it might have been built from scrap parts after a crash). Examine the exhaust, the chassis, the wheel arches, and the tyre treads. Also make sure there is no rust or corrosion, as this will be expensive and difficult to repair.
Interior
As you'll be living inside your motorhome for the duration of your trip, you need to know if it is comfortable and safe. Check for any draughts coming from between panels, look for any signs of mould or damp (these will often not be paid out in terms of insurance claims, as it is a result of poor upkeep), and ensure all fixtures and fittings are secure and in working order. Similarly, you will want to check that any appliances or electronics are fully functional and safely connected. You should also feel the ceilings and walls for a spongy texture; this can also be a sign of water damage or mould.
History
When you buy a used motorhome, you should conduct a history check. You can easily get these services online and, for a small fee, you will be able to discover whether the motorhome has been stolen or written off in the past, or if there is any outstanding finance to be paid.
Insuring Your Motorhome in 2021
With 2021 shaping up to be as unpredictable as last year, finding insurance that covers all eventualities might seem like a monumental task. This doesn't have to be the case; motorhome insurance can be extremely broad and you will be able to tailor your policy to suit your specific needs.
Different kinds of motorhomes need different types of cover, so you need to be sure you are choosing a policy that covers everything you need. Firstly, you will be asked to provide a number of details about your vehicle, including make and model, berth size, age, and mileage. These details will help your broker find the best policy for you. You will be able to add a number of optional extras to your policy, some of which might be invaluable depending on how you use your motorhome.
The most common policy inclusions are:
Accidental damage cover
If you get into an accident or collision of any kind, you will be able to claim back the cost of repairs. 
Breakdown cover
One of the most frustrating parts of motorhome ownership is breaking down. With breakdown cover, the cost of roadside assistance is paid out, so you can get on with your journey without worry.
Contents cover
As your motorhome is full of your personal belongings, as well as appliances and fixtures, it's a good idea to have these covered by your policy.
Storm & flood damage
This will cover the cost of repairs should your motorhome be damaged as a result of flooding or a storm.
Vandalism & malicious damage cover
Repairs needed as a result of malicious damage or vandalism will be paid for with this feature.
You might also want to look into EU cover if you intend to take your motorhome abroad; this will extend your cover to other countries you may visit within Europe.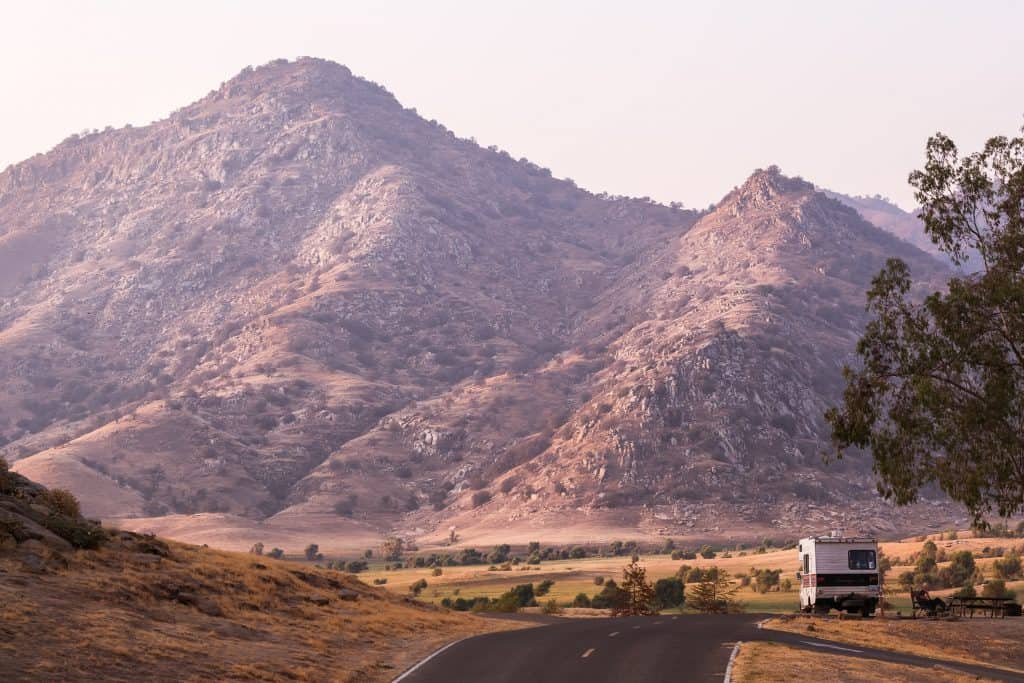 It is also wise to make a note of the exclusions as well, as there are some things that your insurance simply won't cover. These include:
Mildew and mould
Brokers see mildew and mould issues as something that could be avoided with better motorhome care and maintenance. Most mildew and mould occurs when a motorhome has been poorly secured.
Unforced entry
If you leave your motorhome unlocked and someone enters either to steal your belongings or the motorhome itself, you will not be covered by insurance.
Permanent residence
Whilst there is insurance for live-in motorhomes, standard motorhome insurance will not cover you if you are staying in your vehicle permanently because it is therefore not considered to be a recreational vehicle and therefore needs to be covered by a different kind of policy.
Wear and tear
As some kinds of wear and tear are inevitable with motorhome ownership, most insurance brokers will not cover this kind of minor damage.
Securing Your Motorhome
One of the things you need to take into account with motorhome ownership is security. It is vital that your motorhome is kept in a secure place, with the keys locked away separately. Motorhomes could be an attractive prospect for thieves and vandals, particularly due to the amount of personal belongings and electrical appliances therein. Smartphones and tablets might be left inside whilst you are out exploring, and if your motorhome is not properly secured, it is likely to become a target.
Poor security or a lack of care could also invalidate your insurance when you come to make a claim; as mentioned above, if someone is able to get inside without effort due to a lack of security measures, it will be harder for your broker to pay out. 
There are a number of measures you can use for peace of mind. Installing a tracker that can locate your motorhome if it is stolen, or a wheel lock to keep it immobile whilst it is not in use, can help immensely.
Finding the Right Quote
The most important thing to know when looking for motorhome insurance is to shop around. There are many brokers out there all offering different types of cover, ranging from basic to detailed depending on what you need.
Comparing quotes can be a tough slog, particularly if you're not totally sure about what features you need. That's where we come in; QuoteSearcher partners with a number of dedicated brokers who offer motorhome insurance specifically. This means you can get competitive quotes from a range of brokers without having to search high and low across the internet.
Just fill in our simple form with as much information as you can and we'll be in touch to put you in contact with the right broker – and the right quote – for you.