Welcome
Becoming a landlord can be an incredibly rewarding and lucrative business. If you are planning on leasing out a property, you no doubt know that there are a million and one things to do before it is ready for an occupant. Even if your property is perfectly set up and habitable, it is imperative you have a fair and legally binding tenancy agreement, so both yourself and your tenant can rest assured that all eventualities are covered.
In this landlord guide, we will dive into the process of creating a tenancy agreement, along with a few of the challenges faced by landlords and some ways to combat them. These can help whether you are the landlord of a residential property, block of flats, commercial property or holiday home.
Preparing Your Property
Before you can even think about renting out your own property, you need to ensure it is 100% habitable for a tenant/tenants. You may either already own the property, or you may be in the process of searching for the ideal buy-to-rent location. Either way, first impressions count for a great deal and can be the difference between £500 and £1500 a month.
The exterior of your property must appeal to tenants so they can visualise themselves living there. This means a tidy front entrance, no rubbish or debris, and a clearly visible house number. You may want to give the window and door frames a lick of paint too, it will all make a difference!
Even more care should be taken on the interior, as this is of course where the tenant will spend much of their time. There are many reasons a potential renter may decide not to pursue a property; research has suggested the following may significantly reduce your chances of securing a tenant:
The property does not have a shower – this is a very important point for many renters, and up to 34% say they would turn down a property if it lacked one!
The property does not have central heating – If the cold British winters have taught us anything, it's that central heating is a vital component of healthy living conditions. In fact, 22% would not take a property that did not offer central heating as standard
The property doesn't have a washing machine – The number of white goods that come with a property depend entirely on whether you are offering fully-furnished, part-furnished or unfurnished. However, research shows that up to 17% would pass on a rental property without this particular white good
The property has a carpet in the bathroom – It might seem like an odd one, but a carpeted floor in the bathroom is viewed by many as unhygienic and hard to clean. It may be a better idea to install a vinyl or tiled floor, or you could be turning off up to 14% of renters!
Further to the above, there are simple aesthetic changes and minor repairs that you can make to ensure your property is in prime condition, including: replacing any burnt lightbulbs, ensuring carpets are cleaned and vacuumed, fixtures and fittings work and are clean, and it might be an idea to air out the building as much as possible from smells that may have settled.
Types of Tenancy Agreements
Now you have your property ready for your first tenant/s, you'll need to draft up a tenancy agreement. The law dictates a number of elements that are required for the tenancy agreement to be legally binding. We will look at those in a moment, but first, let's take a look at the different types of tenancy:
Assured shorthold tenancies (ASTs) – This is the most common type of tenancy and applies to private landlords who do not reside at their rental property. The property must be your tenant's main home. If the rent is more than £100,000 or less than £250 per annum, or if it is a holiday let, it cannot be classed as an AST.

Excluded tenancies or licenses – This applies to landlords who rent a room within their home, and share other rooms in that property with the tenant.

Assured tenancies/regulated tenancies – This is something to be mindful of if you are purchasing a property that houses existing tenants. An assured tenancy is one where the agreement had been signed between 15th January 1989 and 27th February 1997, and a regulated tenancy applies to one signed before 15th January 1989. With these agreements, the tenant is protected, and evictions will be extremely hard to carry out. It is very important to be mindful of this when taking over a property with current tenants.
Essential Information for Agreements
Whatever tenancy type you are going for, you need to have a tenancy agreement that sets out all expectations, including obligations that must be adhered to by both yourself and your tenant. The things that MUST be included in your agreement are:
The full names of both you and all your tenants
The price of rent and how you wish it to be paid (bank transaction etc)
A date for rent to be reviewed
Deposit amount, and stipulations for when the deposit can be withheld (in the event of damage etc)
The address of the property
The date when the tenancy starts and ends
The aspects you as landlord will be responsible for (including what you are obligated to do by law)
The bills your tenant will be responsible for paying
The more you can get into your tenancy agreement, the better protection you have against any pitfalls that may occur. Sometimes, disagreements arise over what it is that you are supposed to do versus what the tenant must do themselves. With a detailed tenancy agreement, you can be sure you are backed up by a legally binding document.
Discriminatory Tenancy Agreements
You cannot discriminate against age, race, religion, gender, sexual orientation, pregnancy, or disability when setting out a tenancy agreement. You must not include any stipulation that eludes to this. You may be selective when choosing a tenant, but none of the above list may act as criteria when making this choice.
You must also consider exceptions for those who need them. This could be allowing a guide dog to live with a blind tenant, rather than refusing to rent to them altogether because you do not allow other tenants to have pets.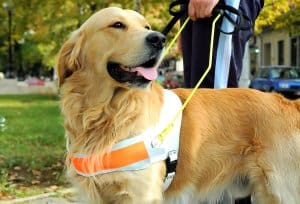 Universal Credit
Universal Credit is a government scheme that will replace all six types of existing benefits across the UK, including the current Housing Benefits, and is being rolled out by postcode area. If a tenant's universal credit includes assistance with rent, it will be paid into their bank account as part of their monthly payment, and it is their responsibility to then pay it to you.
Tenants already on Housing Benefit will slowly all be moved onto the Universal Credit scheme, but many may not be used to managing their own rent (as opposed to it being sent directly to their landlord as was the method on the old scheme). You should therefore discuss the changes with your tenants as early as possible in order to fully prepare both themselves and yourself for the transition.
There are many other aspects to consider when renting out a house or flat to someone who receives benefits. You are within your rights not to lease your property to them as arrears can have a knock-on effect, resulting in potential financial instability for you.
Terminating a Tenancy Agreement
In the event of you wanting to regain full possession of your property, and you want your tenants to leave, you must approach the situation legally in order to have a smooth process.
You must give your tenants notice of your wish for them to vacate, the length of which depends on the type of tenancy you have agreed to. For ASTs, you must give at least 2 months' notice which is called a 'notice to quit', including the date they have to leave by. You can only issue a notice to quit six months from the start date of the original tenancy, and providing you aren't asking them to leave before the end of the fixed term you initially agreed upon.
If you wish to evict your tenant before the end of the fixed term agreement, the process becomes more complicated. You must have a legitimate reason for doing this, either through extensive rent arrears or if they have broken the terms of their tenancy (this can be by damaging the property, or committing illegal activity within the property).
For excluded tenancies, you only have to give what is legally termed 'reasonable notice', which is usually aligned with the way rent payments are made. For example, if your tenant/lodger pays rent on a fortnightly basis, you will need to give them a fortnight's notice.
If you have a troublesome tenant who refuses to leave the property, it may be a case for the High Court and a bailiff will need to be called.
Additional Responsibilities
Of course, there is a multitude of other aspects to consider when becoming a landlord, from rising stamp duty costs to securing a mortgage for your property, so it is always important to do as much research as you can before entering into the landlord industry.
We have put together a collection of some of the most important things to look into:
You are responsible for energy efficiency standards
If you are going to be the landlord of self-contained dwelling let as an AST, it is your responsibility to meet Minimum Energy Efficiency Standards (MEES) and, as of 1st April 2018, you must have a minimum E rating for your property. Currently, the law states the minimum as an F or G, but this will change, making it against the law for landlords to rent out properties that do not meet the new E rating.

You must check your tenant has the Right to Rent
It is your responsibility to makes sure your new tenant has the right to rent in the UK. You should check all new tenants, regardless of whether you think they are British citizens or not. You will need to check their original documents to see if they have the right to rent, and ensure they are genuine and definitely refer to the person you are renting to. You should also make copies and record the date of your check. Don't forget, you could be sent to prison if you rent your property to someone who is not allowed to live in England.

Self managed or Letting Agent
If you do not want the headache of sifting through tenant applications, you can have your property, and all the admin that comes with it, managed by a letting agent. Costs will depend on a few things, and their costs will usually consist of either a flat fee or a percentage of the rent. There can be extra, hidden fees, so it is always good to check the small print! You may want to save yourself some cash by dealing with everything yourself, but be careful. Research shows that 58% of landlords who choose not to use a letting agent draw up their own contracts. These are rarely checked over by lawyers, and can run the risk of not being legally binding.
Landlord Insurance
Of course, becoming a landlord means you need a whole new type of home insurance. Landlord insurance is there to make sure you are protected, and can cover a range of things, like:
Contents – Carpets, furniture, and electronics all need to be protected from theft and damage. Be sure to cover only items owned by you, as the tenant is responsible their own belongings.
Rent Insurance – In the event of your rental property becoming uninhabitable, this type of insurance will guarantee your income.
Building Insurance – This looks after your actual bricks and mortar location and will protect you from fire or flood damage, and other natural events.
Emergency Repairs – It may be that a burst water main or issue with wiring makes your building unable to be lived in, in which case this kind of insurance will cover the costs of repairs.
Public Liability – This is an integral part of landlord's insurance, covering legal and compensation costs that come about in the event of a claim.
Discover more about landlord insurance here, or fill out our form to be put in touch with our panel of trusted and experienced brokers, who will work to get you the most competitive landlord insurance quote.
Find Great Deals on Landlord Insurance