Compare Goods in Transit Insurance
All trades covered from couriers, hauliers and removals
One Short form to complete, save time and money
Compare quotes from specialist brokers
Get Quotes
See More
We Partner With



What does QuoteSearcher do for you?
If you are responsible for goods in transit, you will need them insured. Whether you are a courier, haulier or work in removals, as soon as your customers' possessions enter your vehicle, you are responsible for their safe transport to the final destination, and Goods in Transit insurance is very important.
Of course, there are a few issues that can arise when you work in any industry which promotes the transport of goods. Theft and loss of goods are just two of the incidents that can leave you and you company liable which, in turn, can lead to a significant financial burden.
Let QuoteSearcher put you in contact with specialist Goods in Transit (GIT) insurance brokers, who will work competitively to find you quotes that suit the unique requirements of your business. The simple contact form takes all the information we need, all you need to do is wait for the calls. Whether you are looking for goods in transit insurance for removals, couriers, or insurance for transporting goods, we can help you find the right broker at the most viable price.
Goods in Transit Insurance Policy Features
Theft
Cover for stolen delivery vehicles or goods stored within the vehicle. Find out more about Theft Insurance for goods in transit.
Damage during transit
Cover for any damage incurred during transportation.
Loss of goods
Cover for goods lost due to spoilage, theft or accidental damage.
EU Cover
Protection while delivery goods across UK borders. Find out more about EU Cover for goods in transit.
Core Policy Inclusions
Depending on whether you opt for a 'specified' or 'all risk' policy, there will be some core inclusions you need for this to be an adequate policy. These should be:
Tools of Trade
This will cover tools, plant machinery, protective equipment, consumables and spare parts, which are contained in the vehicle
Merchandise
Whilst in transit, this policy feature will cover things like bathroom suites, boilers, and appliances which have been purchased or sold by your business
International Cover
Depending on the nature of your business, you may need to transport goods overseas, and you should be sure to be covered anywhere you go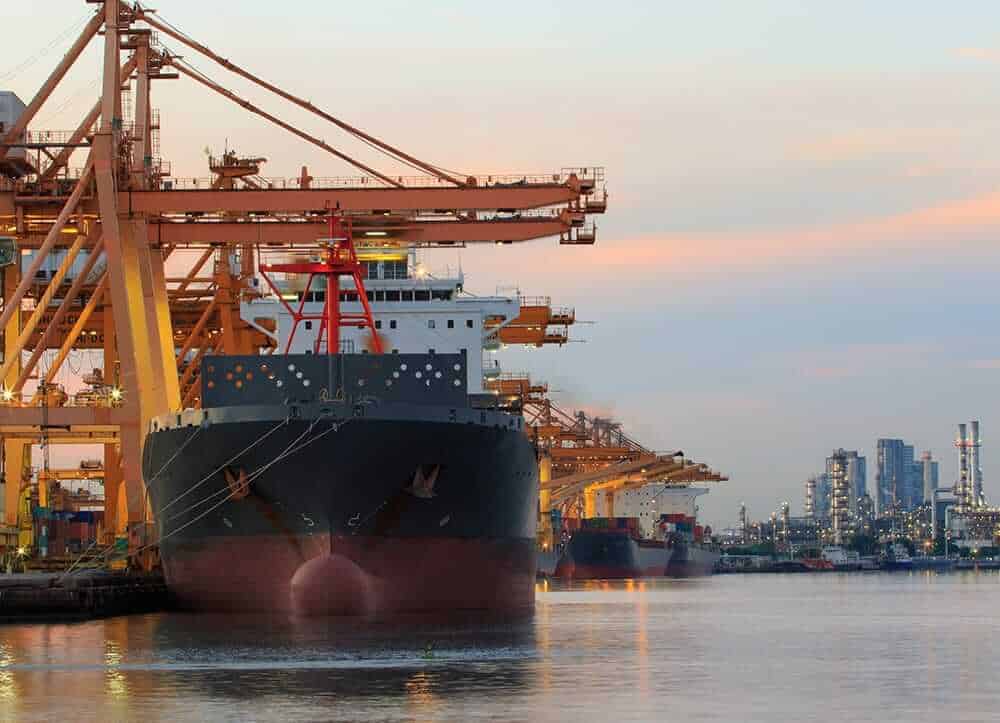 Frequently Asked Questions about Goods in Transit Insurance
What is Goods in Transit insurance?

For any business that is required to move stock, goods, and equipment – whether this is sold or purchased by you – it is good advice to have GIT insurance as part of your overall policy. It is there to protect you and your business from many situations that can occur on a day-to-day basis.

How much is Goods in Transit insurance?

There will be many elements that need to be brought together to form an overarching policy, and GIT insurance will be just one part of that, meaning the costs can vary. Make the whole process simple by finding brokers for goods in transit insurance online – fill out our form and let us get in touch with you to arrange direct contact with trusted brokers.

What information do I need to give my broker?

No business is identical to another, so be sure to give full details of yours GIT to your broker, as there are different levels of cover available depending on the type of cargo you carry and the frequency.If you operate in the UK or abroad, or if your cargo is valuable equipment or FMCG goods, be sure to let them know these details so they can find the right cover for you and your business.

Can I ensure more than one vehicle on my policy?

Yes. Many brokers offer policies which can cover multiple vehicles, as well as multiple drivers. In many instances, it is cheaper to ensure them this way. Inform your broker with as many details regarding your business, to ensure you are adequately covered, and to get the best deal.
I was very impressed with the speed in which QuoteSearcher's partners got back to me. After completing the online form I was delighted with the quotes I received and was happy to sort out my insurance quickly.
After searching for hours on the internet I finally came across QuoteSearcher whose partners provided me with excellent quotes far better than I had received from anyone else.
Let us find the right goods in transit insurance for you...