How to Get Cheaper Motorhome Insurance
A motorhome is a holiday home on wheels and can be a fantastic way to discover far flung destinations both in the UK and abroad. With staycations at the top of many people's holiday list right now, it's important that motorhome owners have the best possible insurance coverage to remain safe during their trip. 
In this article, we'll discuss some of the ways you can keep insurance costs to a minimum as well as the best route to take to get proper coverage.
Do I need motorhome insurance?
Any vehicle on UK roads needs to be insured by law, and motorhomes are no exception. You will need to have at least third party cover for your motorhome, meaning that any damage done to a third party vehicle will be paid for. However, if you were to damage your motorhome, third party only insurance would leave you out of pocket as you will have to pay for repairs yourself.
Most motorhome owners will want to opt for comprehensive cover, so they have a more wide-ranging protection. Motorhomes are prone to a number of potential issues, from breakdowns to theft of personal items kept within. It is therefore very important to know you have the right level of cover for peace of mind – whether you need it by law or not.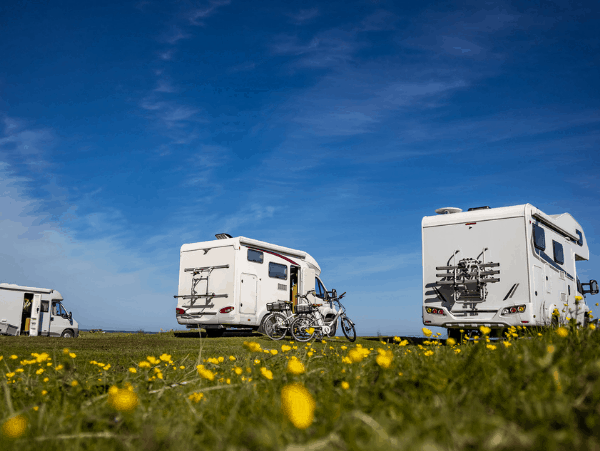 How much does motorhome insurance cost in the UK?
It's hard to pin down an exact figure as there are lots of caveats to consider. Your age, address, claim history, and type of motorhome will all be taken into account when calculating your premium. You can use QuoteSearcher to attain up-to-the-minute quotes from professional brokers who specialise in this type of cover. This way, you'll be able to make an informed decision as to the best price for everything you need.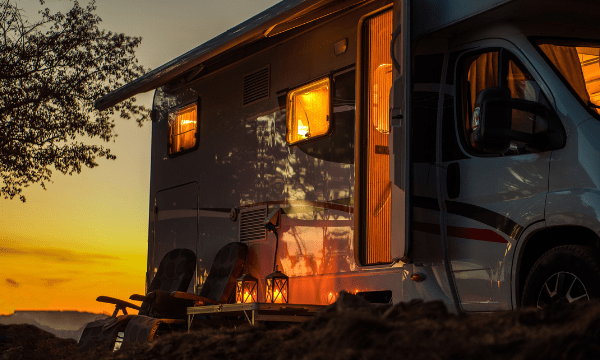 How can I save on my motorhome insurance?
There are a few ways you can reduce the cost of your motorhome insurance. Good driving, a clean claims history, and high quality security measures will all help to bring the costs down as you can prove yourself less of a risk. 
Telematics, also known as black box insurance, is the process of recording your driving data on a black box that will be able to be used to calculate a fairer price for your insurance.
Also, ensuring you are storing your motorhome in a garage or locked space, with an immobiliser, will prove you are at a lesser risk of theft.
Who has the cheapest camper insurance?
In order to get the most competitive price for your insurance, you'll need to compare quotes from a range of providers. If this seems like a big job, don't worry because we're here to make things simpler. With one simple form, you'll be put in contact with our panel of specialist brokers who can get you a quote for a tailored policy that suits your needs.
Don't simply opt for the first deal you see, make sure you're getting the most for your money by choosing a dedicated motorhome insurance broker who understands your unique needs.
Let us find the right motorhome insurance for you...