Courier Van Insurance
Courier van insurance is an eclectic mix of policy features that range from the legally mandated to the highly recommended. Getting the right balance between under and over insurance is key, but there are some specialist providers that can accommodate with bespoke packages for courier vans owners and their needs.
What You Need to Know About Courier Van Insurance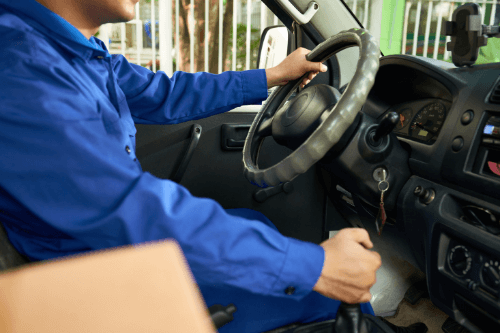 Courier van insurance is can be complex because of the risks involved. As with most insurance policies, there is no one-size-fits-all, but this rule is all the more important for courier services as the details of each policy depend enormously on the specifics of the business or individual undertaking it. The types of goods they are transporting will also have a major effect on cost and needs.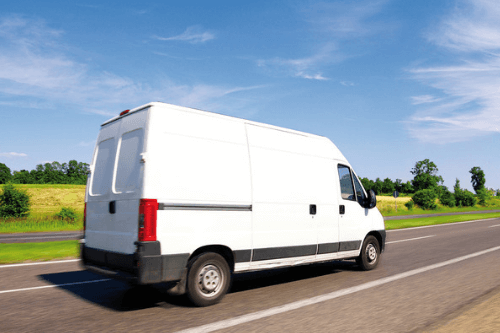 Some couriers may also find costs increased for certain types of goods in transit, for example, those that are considered as hazardous. All these aspects that should to be considered add to the need for bespoke policy that can encapsulate the circumstances of the individual, or individual business. There are, however, packages that have been specifically designed with van couriers in mind.
Features of Courier Van Insurance
Third Party Fire & Theft
To begin with, third party is a standard policy that is legally required for all road using vehicles. It protects against damage done to another's property or person and can be taken as a standalone policy. However, adding fire and theft cover is highly recommended as most providers offer it at little extra cost. What's more, it can be highly affordable for those with large fleets as the bigger the number of vehicles undertaking the policy, the cheaper the average costs.
Employer's Liability Insurance
Another feature required by law, this must be in place if you employ any kind of workforce, no matter how small. Covering insurance events that affect the well-being and property of your employees, it is generally as affordable as it is essential, depending on the circumstances of your business and the risks involved. For those without a workforce, however, it is something you can happily bypass, focusing your attention on other areas of policy.
Goods In Transit Cover
While not a legal requirement, it is highly recommended for couriers to have this policy in place, particularly if the goods in question are of high value. A courier business is essentially liable for the goods it transports while they are on board the vehicle. If such items are fragile, they can be damaged and if they are of high value, they may be targeted by thieves, all covered by this policy. If small enough to be misplaced, many goods in transit providers will also cover you.
Breakdown Insurance
A courier service is only as good as its reputation for reliability. Sometimes, even the most reliable service, however, will be presented with bad luck, such as a breakdown on the way to a vital delivery. This can be a catastrophic occurrence if the goods are needed ASAP, and you will likely lose a customer or two as a result. Having breakdown insurance in place means that disruption is kept at a minimum, allowing the your vehicle to get back on the road as soon as possible.
Let us find the right courier van insurance for you...