Kebab Van Insurance
Kebab van insurance requires a diverse and mixed set of coverage. Road insurance will be required for those with vehicles, and not just towed units or static models, while the handling and serving of food has its own inherent risks, which are even more prevalent for those serving meat, such as kebab vans. There are, however, plenty of providers who can help, some with specialist policy that can suit the specific needs of this industry.
What You Need to Know About Kebab Van Insurance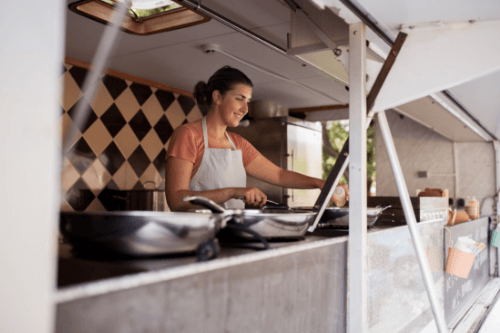 Kebab van insurance is a pretty varied mixture of features. For a start, if the van is truly a van, and not a static or touring (towed) unit, then various UK road insurance policy will be both mandatory and highly recommended. Alongside this there are the various requirements of the catering sector, with products and equipment also requiring coverage that is both broad and deep. This does not get easy to tease apart, but it does pay to try to understand the individual policies and your specific requirements to ensure that either under and over insurance does not occur.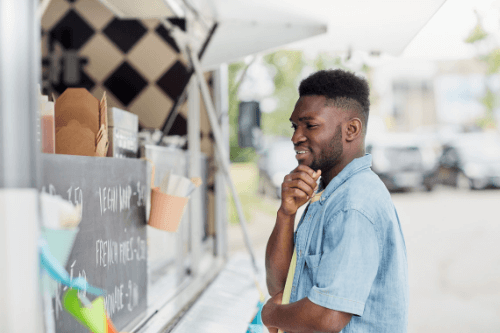 Thankfully, there are many providers who have cultivated specific policies that can be introduced with a high degree of reliability. You need to think of the number of elements that need insuring – from the vehicle itself, the stock you keep, the food you serve and the customers who frequent your kebab van. It's also very important to protect yourself and your employees with employers' liability cover, which is a legal requirement for all UK businesses that operate with any number of staff.
Notable Features of Kebab Van Insurance
We recommend looking into the following policy features as part of your overarching kebab van insurance policy:
Third Party, Fire & Theft Cover
A group of three separate policy options, third party, fire and theft are often sold together as standard due to the mixture of the essential and legally required. The third party part of the policy is actually only required if the vehicle is used on roads, but even static units could benefit from it as it covers damage to persons and property even unrelated to traffic accidents. The fire aspect of the policy is also highly recommended as mobile catering is prone to fire risks.
Comprehensive Insurance
Comprehensive insurance takes all the aspects of third party, fire and theft and adds a whole extra layer of protection against insurance events. While the exact features do differ from provider to provider, it will typically include some form of protection against vandalism, accidental damage and, occasionally, acts of nature. As ever, the devil is in the detail with comprehensive, but it can offer enormous peace of mind as well as save time cultivating individual policy.
Employers' Liability Cover
If you employ a workforce, no matter how small, it is a legal requirement that your have this policy in place. Many businesses have attempted to avoid paying for employers' liability believing that there is no need when the employee in question only works a few hours a week. The fact remains that should anything happen, not only will you be liable for costs, you will face fines and maybe worse if you are not properly covered.
Product Liability Cover
Arguably the most important policy outside of the legally enforced options, product liability relates to illness and injury suffered by your customers, as a result of products manufactured or handled by your business. For catering, this will address food stuffs, such as burns from hot drinks or food poisoning. Even the most careful of businesses cannot guarantee that no such events will occur, so having a policy in place that covers legal costs and pay outs is essential.
Let us find the right kebab van insurance for you...