We Partner With



Why use QuoteSearcher?
The jingle of the ice cream is one of the joyous sounds imprinted on millions of people's minds. When the warm weather begins, ice cream vans are out in full force and, since it's a relatively seasonal job, you need to be sure your ice cream van is properly insured.
Whether you have a van that is permanently situated, or if you do the rounds out and about in your local community, ensuring you can continue running a successful ice cream van business means having the best policy possible at the most competitive price.
With QuoteSearcher you can find a competitive ice cream van insurance quote, without sifting through tons of brokers' information. Complete our easy contact form and we'll get in touch, arranging a time to connect you with our range of specialist brokers.
Ice Cream Van Insurance Policy Features
Legal cover
Covers legal costs in the event of claim
Liability cover
Cover legal and compensation costs. Read more about Liability cover.
Personal Accident cover
Protection from accidents and road rage
UK & EU Cover
Stay covering when travelling and abroad. Read more about EU Cover.
Stock and Contents Cover
Covers equipment damage and spoiled stock. Read more about Contents Cover.
Replacement Vehicle Cover
New vehicle in the event of total loss. Read more about Replacement Vehicle Cover.
Core Policy Components
Vehicle Cover
You will probably want to include vehicle cover in the form of breakdown assistance, third party fire and theft. It may also be advisable to have replacement vehicle cover in the event of a total loss of your original van.
Stock and Contents Cover
Ice cream is a perishable product, and should your refrigeration unit break down, you will find your revenue swiftly melting – cover the value of your average stock so you do not lose out.
Liability Cover
Select liability cover as part of your policy to protect yourself from claims made by members of the public, either due to accident or injury, or potential illness as a result of consuming one of your products.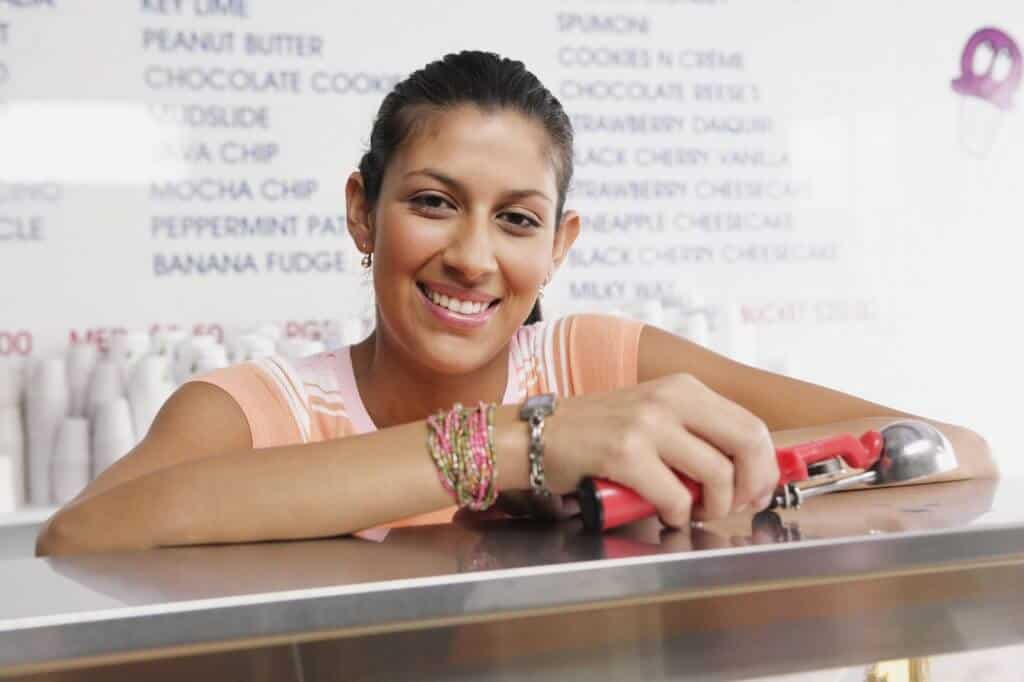 Frequently Asked Questions About Ice Cream Van Insurance
Why do I need ice cream van insurance?

Running an ice cream van combines a number of aspects into one business. Firstly, you are on the move in a vehicle, meaning you need to have that vehicle insured against breakdowns and theft, among other things. Moreover, you are also running a refrigerated vehicle with perishable stock, which also needs to be covered.

Can I cover multiple vans on one policy?

Unfortunately not - all our brokers will only offer quotes for insuring one vehicle, as ice cream vans are perceived more as a business than a vehicle.
I was very impressed with the speed in which QuoteSearcher's partners got back to me. After completing the online form I was delighted with the quotes I received and was happy to sort out my insurance quickly.
After searching for hours on the internet I finally came across QuoteSearcher whose partners provided me with excellent quotes far better than I had received from anyone else.
Let us find the right ice cream van insurance for you...