Food Van Insurance
Food van insurance is a complex group of policies that touch upon different areas of otherwise unconnected coverage. From third-party insurance for road using vehicles to product liability for risk of injury or illness from food products, having this varied mixture of policy features in place is essential for any business in the sector, no matter how small.
What You Need to Know About Food Van Insurance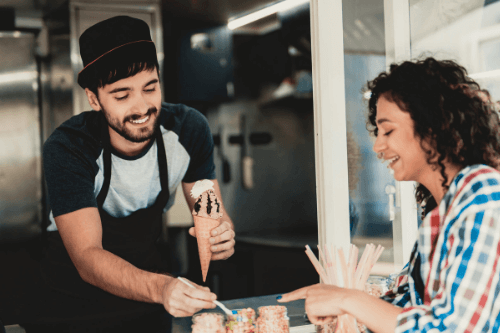 Food van insurance covers a myriad of policy features that refer to the three main areas that need protection – the vehicle, employees, and customers. Any kind of food van holds some inherent risks to health and safety, especially with the fact that the cooking and refrigerating equipment is likely to be in close quarters. Luckily, there are many brokers out there who understand how to create a bespoke policy for this type of business, which has risen in popularity in recent years.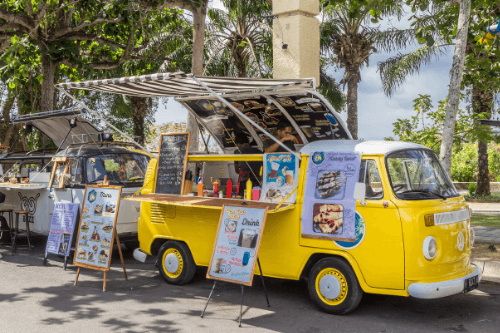 Due to the risks associated with food production, it can be easy to overlook the vehicular based policies that are inherent with such units. Firstly, not all food vans are mobile, meaning that certain policy areas are not relevant for some. For others, they essentially work like touring caravans, which means policy will have to include towing as a consideration. To find the right kind of insurance, you need to be able to give as much information about how you intend to use your food van to your broker.
Notable Features of Food Van Insurance
Food van insurance has another aspect that might mark it out as different and that is whether the owner serves hot or cold food. It should not be assumed that your policy covers both types of food preparation, although many provide both as standard. It is these sorts of details, however, that can mean the difference between being fully insured and having gaps in coverage. We recommend looking into the following features:
Third Party, Fire & Theft Cover
If the van in question is an operable vehicle, rather than a towed unit, it will need third party insurance. Failure to have such a policy in place will result in fines and perhaps a loss of licence. The fire and theft aspect of the policy is not legally required, but they are often added as standard due to the important of the policies and their popularity with all road users.
Employer's Liability Insurance
If you have any employees in the running of your business, regardless of whether they are part-time or voluntary, you are legally required to have this in place. In truth, even without the fact it is illegal, it should be a first port of call as the risks involved with not having coverage in this area can lead to catastrophic legal costs. Prices will depend on the number of employees and the risks their role presents.
Product Liability Cover
Serving food comes with some risks. The fact of the matter is, even the most careful of businesses in the food industry can never be 100% certain that it is safe. On top of this, the rise in food allergies and possible injury from hot products can leave a business open to being sued. Not all product liability policy is the same, so understanding the details is essential.
Business Interruption Insurance
For sectors such as mobile catering, the chances are that in the day-to-day running of the business even a small interruption in trade could be disastrous. Such interruptions can be for a variety of unforeseen circumstances, leading to wasted stock, massive loss of income and potential debt. This policy typically provides protection against accidents and natural events to which you could not have foreseen.
Let us find the right food van insurance for you...