We Partner With



Why QuoteSearcher for Coach Insurance?
Driving a large passenger vehicle like a coach, charter bus, tour bus or party bus is an eventful profession. Being on the road at all times of day and night, dealing with people from all walks of life, and visiting a wide range of destinations – no two journeys are the same.
It is for this reason that your bus and coach insurance needs to be as far-reaching as possible. Regardless of whether your journeys take you around a local area, or across the country, there are many issues that can arise for which dedicated cover is your best possible option to avoid large costs.
At QuoteSearcher, we take the stress out of finding coach insurance brokers by putting them directly in touch with you. One simple form will give them all the information they need to contact you with a competitive coach insurance quote.
Coach Insurance Policy Features
Public Liability
Protection against compensation claims made against you a third party has been injured or had their property damaged by your vehicle. Find out more about Public Liability Insurance for Coaches.
Professional Liability
Protect your business in case of a compensation claim based on the grounds of professional negligence. Find out more about Professional Liability Insurance for Coaches.
Legal Expenses
Covers any legal costs that may arise from an employee or third-party claim made against you, whether lawyers' fees or compensation. Find out more about the Legal Expenses Cover.
Employers' Liability
For coach or bus fleet owners, this offers cover against claims made by employees if they have been injured as a result of working. Find out more about Employers' Liability Insurance.
Vehicle Insurance
An integral feature that covers your bus or coach in the same way as a standard motor insurance policy covers a car or van. Find out more about Vehicle Insurance for Coaches.
Windscreen and Glass
Covers the cost of replacement windscreen and windows in the event of a scratch, chip or full breakage. Find out more about Glass and Windscreen Insurance for Coaches.
Policy Exclusions for Coaches
Exclusions may vary according to the insurance provider, but some of the most common exclusions include:
Any damage, liability or loss which is a direct or an indirect result of an act of war, an invasion or a foreign military force will not be covered.
Most standard policies will exclude drivers under 25 and over 75, or those who have held their license for less than 2 years. If this does apply to you, we will work with our partners to find you cover for this.
As with any insurance policy, you will be liable to pay an excess in the event of a claim. The amount of this excess will be decided during your quotation, and it is your choice whether to have a larger or smaller excess. A larger excess can mean a lower premium price, but it could cost you more in the long run.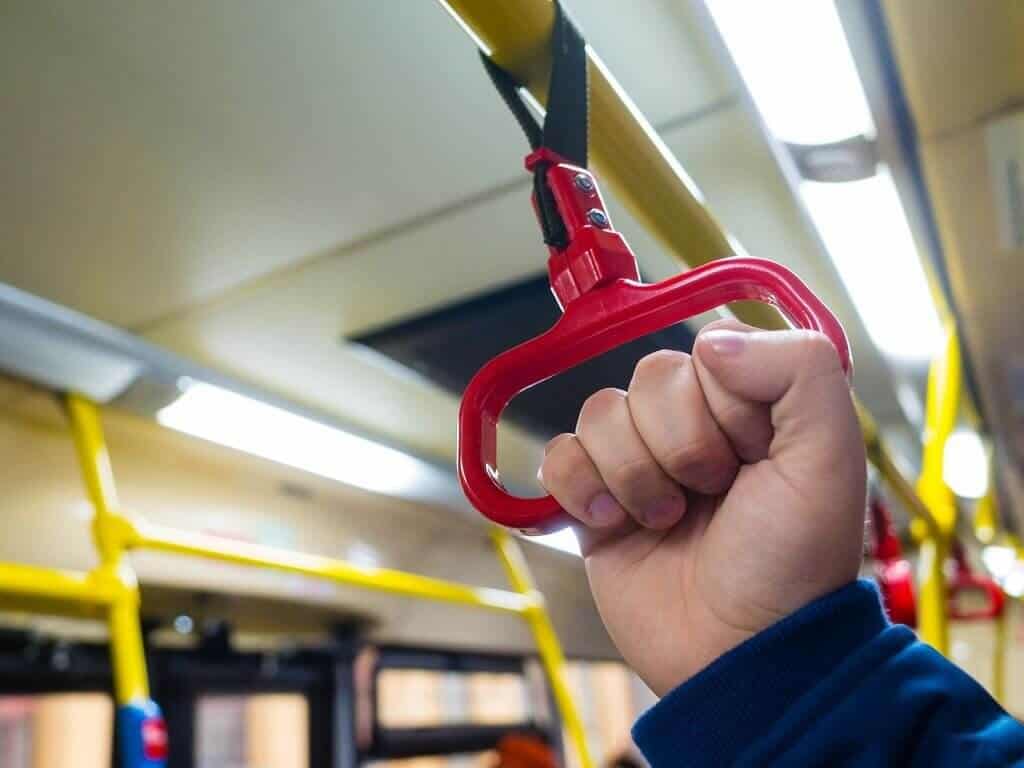 Integral Policy Features for Coaches
Motor Insurance
This is a legal standard for any vehicle, including buses, coaches and similar. The legal minimum is third party only (TPO), however third party, fire & theft (TPFT) and fully comprehensive policies will offer you far more protection. When you drive a coach or the like, you will need as much cover as possible, which is why the bare minimum may not be enough
Coaches Liability Insurance
Public liability is one of the most important features you should have in your policy. Of course, you are responsible for the safety of your passengers whilst they are in your care, and they need to know they are covered in the event of an accident or injury that takes place on your coach. Furthermore, if you own a fleet and employ drivers yourself, you are legally obliged to have employers' liability insurance to cover you and your employees' costs if they are injured
Tour Operators' Liability
The ABTA code of conduct states that you are required to offer general assistance, which includes legal costs, to customers who suffer and accident or injury as part of any activity outside what was booked within a package holiday. Without this, you could be liable for a number of unexpected factors
Property Insurance
If your coach or bus is burgled and passengers' belongings are stolen, they will need to be reimbursed. Whether or not it is your fault (the coach could have either left unlocked and unattended, or it was broken into), your passengers will expect their belongings to be replaced as they believed they were safe on board your coach or bus
Foreign Use Cover
Many coach companies travel abroad offering tours across Europe; in this case, you will need foreign use insurance so any accidents or damage to your vehicle will be covered under your UK policy
Frequently Asked Questions About Coach Insurance
What does insurance for my coach or bus cover?

Coach and bus drivers are on the road all the time, and they carry passengers as part of their job, so it is important for them to be fully covered. Coach and bus insurance covers things such as: public liability, professional liability, and employers' liability, as well as vehicle insurance, windscreen and glass insurance, legal expenses, and roadside assistance in case of a breakdown.

Does a coach driver need travel insurance as well?

Coach drivers travel internationally as part of their job, and while it is always a good idea to be covered by travel insurance for personal use, there are a few other types of insurance that it is beneficial to have. Foreign use coverage is important for coach drivers to have, just in case of accidents or damages to the vehicle while not in the UK. Also, the ABTA code of conduct requires Tour Operator's Liability insurance, should a customer suffer from an accident or injury while on your tour.

What does contents insurance for my coach cover?

Contents or property insurance is extremely important if you drive a coach or bus. Passengers expect their personal property to be safe whilst on board, and in case of accident or theft, you want to be covered. Contents or property insurance will help cover you in case any personal property needs to be replaced, either due to theft, damage, etc., while on your coach.

Can I get coach breakdown insurance?

No one likes being stuck on the side of the road due to a breakdown, especially while on a coach tour. Breakdown insurance and roadside assistance is a great thing to have while on the road, and is part of a standard vehicle insurance policy. For more information, and to help find the proper policy for your needs, fill out our form we'll help you find competitive policies at the best prices.

Is it possible to get coach insurance for a whole fleet?

If you own a coach or bus company, it is likely that you have a whole fleet of coaches. In that case, of course you want to have insurance for your whole fleet. Visit our motor fleet insurance page to find out more. Please not that as an employer with a fleet, it is necessary to have employers' liability insurance, in case one of your employees in injured while on the job.
I was very impressed with the speed in which QuoteSearcher's partners got back to me. After completing the online form I was delighted with the quotes I received and was happy to sort out my insurance quickly.
QuoteSearcher's partners provided me with excellent cover for my insurance. I ended up saving a £100 on my previous years premium so I will be definitely coming back to QuoteSearcher next year!
Let us find the right coach insurance for you...