Teardrop Caravan Insurance
Teardrop caravan insurance encompasses all the aspects that you might consider for a touring caravan, depending on the age of the model. As a classic caravan, there are some special considerations, however, and it pays to understand whether these are relevant for your circumstances.
What You Need to Know About Teardrop Caravan Insurance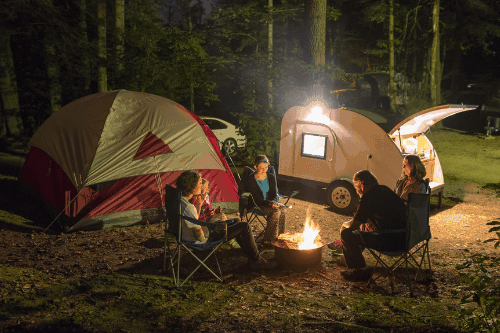 Shaped like a teardrop, these models are small, easy to manoeuvre, and affordable, which has led to them making something of a comeback in recent years. Sales have increased significantly despite the fact that there are so many technologically advanced units out there. As a result, there are more policy options for the model than there have been in some years, with individual policies and packages to suit the specific risks, needs and budgets for those towing them.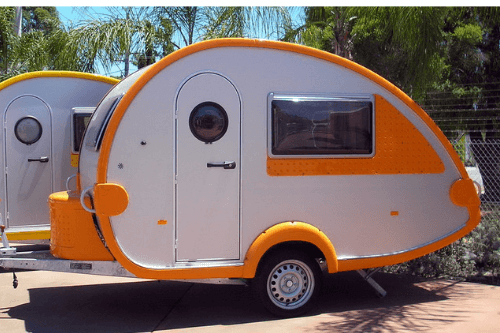 Affordability is key with this style, something that has attracted its users since its invention in the 1930s. As such, policy for theft can be relatively affordable. Older models however, are not designed to be as secure as some of the newer more advanced caravans, which can lead to higher costs of insurance for contents coverage. As is always the case with caravan insurance, there is no one size fits all policy, with each one needing to be properly weighed up with the needs of the individual. However, specifically designed packages can work for some.
Features of Teardrop Caravan Insurance
Teardrop caravan insurance is the same as any other touring caravan in its requirements and coverage, for the most part. The only difference, when compared to more expensive and larger models, is that some policy features needs to be highlighted as particularly relevant. Cost is another possible difference, including collectable models that might require bespoke policy.
Spare Parts Insurance
Classic caravans do not only describe older models, they can also refer to highly collectable units that have a value far beyond their basic parts. Teardrop caravans were first introduced in the 1930s and spanned the golden era of the touring caravan boom. As such, they hold a special place in the hearts of many, with a thriving collector's market out there. The issue is that spare parts are often obsolete, meaning it can be expensive to replace them. Some providers offer vintage vehicle policy, however, which can be specifically designed for the collector's needs.
Third Party, Fire & Theft
As the name suggests, this is a group of policies rolled into one. Third party refers to damage done to another person or their property due to fault that you are liable for, something that can get very expensive if you are not covered. Fire is a hazard that many caravan owners are aware of, with explosive energy sources kept on or near the property. Theft, while not an issue for static models, are essential for touring caravans. This policy should be the first port of call for most caravan insurance enquiries.
Contents Covrt
Contents insurance refers to property within the caravan is essential with the number of devices available. While teardrop models are relatively small, sleeping as little as two, and therefore are unable to carry large amounts of possessions, the lack of security can single them out for special attention from a would-be thief. As such, an in-depth policy should be sought out. Beware of over insurance in this area, however, as it can lead to unnecessary expense.
Accidental Damage
Despite their manoeuvrability, not to mention compactness, the simple fact of the matter is that all caravans are prone to accidental damage. Touring caravans are essentially small houses that are towed at the back of another vehicle. On motorways and large roads, this is generally not an issue, but country roads and tight spaces are always likely to cause some issues, no matter how skilled a driver you are. What's more, if you are in a space with many other caravans, as is often the case during holidays, the likelihood increases further. Having such a policy in place is therefore recommended.
Let us find the right teardrop caravan insurance for you...