Airstream Caravan Insurance
Airstream caravan insurance refers to specific policy that has the Airstream caravan model in mind. While it is essentially a touring caravan, with all the policy needs that come with such models, it does have some unique elements that might be worth considering before accessing more broadly designed coverage.
What You Need to Know About Airstream Caravan Insurance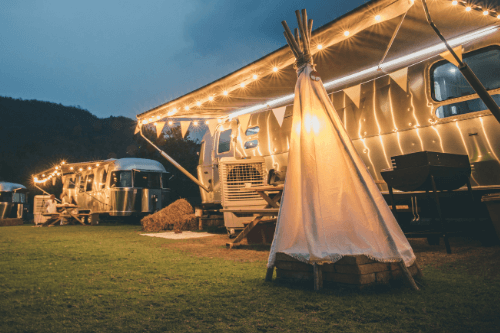 Airstream caravan insurance differs only slightly from those that are designed for standard caravan models. The few differences that exist relate to the Airstream's sturdy design, which is renowned the world over. The first Airstream caravan was manufactured in the late 1920s, the year of the stock market crash, but this did not stop the caravan from slowly becoming an American icon. It's aluminium plaiting and attention to detail means has led to its longevity, lowering the costs of some insurance policy. European models are smaller than their American counterparts, allowing for less accidental damage due to the continent's narrower roads.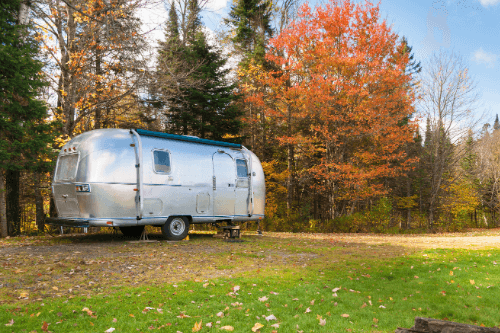 Airstreams in the UK are managed by The Swift Group, who provide in-depth advice relating to the specific policy needs of Airstream users. They offer group policies that are a good guide for policy relating to these models, even if you decide against a one size fits all package. As a touring caravan, one which can be towed at the back of another vehicle, certain needs should be addressed that are not relevant for static models, those that are not possible to move to another site. In this way, the Airstream models are in no way dissimilar to others in the touring class.
Notable Features of Airstream Caravan Insurance
No matter what policy you decide to implement, it is essential to understand what each provides cover for. While it is not a legal requirement to seek out insurance for a caravan, it is highly recommended, particularly for high end models such as the Airstream. To not do so can lead to enormous financial losses, relating to contents, other's property and the unit itself. Some of the most popular and recommended policy options include:
Third Party
Third party policy is a mainstay of caravan insurance. Covering any damage done to others or their property, it allows enormous peace of mind, particularly when touring. Some basic car insurance can be cultivated to ensure that towing units can be covered by the third party policy, but it pays to be sure as the costs of a third party insurance event can be astronomical. Policy coverage typically provides values of between £1m and £5m.
Fire and Theft
Another essential policy, fire and theft are often lumped in together with third party, such is their importance, but some do prefer to pick just one of the three aspects of the policy. When they are combined, the coverage is not always profound as it should be, so it pays to look at the policy details. Fire and theft cover exactly what they describe in the title of the policy, which can be highly important for a high end model such as the Airstream.
Contents Cover
Much like the case for theft of the caravan itself, the contents of high-end units, such as the Airstream, can be specifically targeted by thieves in the know. The assumption is that if someone can afford a model such as this, they will likely have expensive valuables kept in it. While this is far from always the case, the assumption itself is enough to warrant a contents policy.
Parts and Repairs
Although the Airstream has models that have been specifically designed for use on European roads, the fact remains that it is an American design. This means that parts may not always be easy to come by, which is often important for those who bought the Airstream for its American design. Spare parts can be easily accessed through Swift Super Insurance, which has been specifically planned with the model in mind, but there are many other providers that can oblige.
Let us find the right Airstream caravan insurance for you...