5th Wheel Caravan Insurance
5th wheel caravan insurance, while being similar to policy related to all standard caravans, has some unique features and needs that should to be addressed when seeking out the right insurance policy. While there is no one size fits all method in relation to it, the model is particularly well tailored to by specialist providers.
What You Need to Know About 5th Wheel Insurance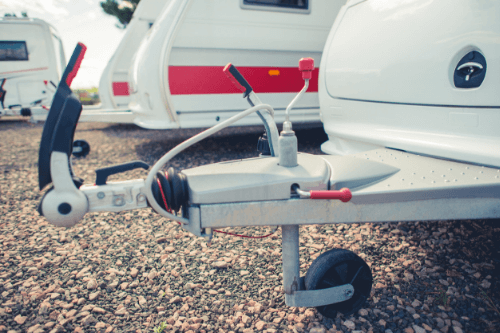 The term 5th wheel was popularised in the U.S. and describes a touring caravan that attaches to the front vehicle towing it in a way that maximises space. This feature is what differentiates the 5th wheeler from a regular caravan, its size. As such, your insurance policy needs are slightly different from those you might expect from a caravan. At the very least, the policy needs to reflect the specific needs of the larger unit, particularly in relation to how such large units are prone to accidental damage on narrower European roads.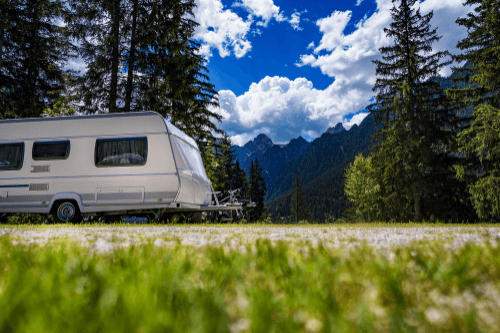 Like all touring caravans, 5th wheels have specific insurance needs that might not align with those of other models, so it is important to understand what these are before seeking out the relevant policy. What's more, individual circumstances, and therefore risks, can influence your decisions. For some, however, there are specifically designed groups of policy that some providers offer under the name 5th wheel caravan insurance. Even if these do not suit you needs, it does help to understand what these are, as well as the coverage they provide.
Notable Features of 5th Wheel Caravan Insurance
It is the 5th wheel model's value that makes seeking out the correct policy so important. Over insurance, therefore, can be extremely costly, while under insurance can be catastrophic. The main policies to understand should include:
Theft Cover
5th wheel caravans are generally more prone to theft than standard caravans due to their value. Typically among the more expensive models, they can be targeted by thieves who know their worth. Contrary to popular belief and despite their size, they are highly mobile, particularly the more modern designs. A policy that covers theft is therefore more essential for 5th wheel models than many standard caravans, with the risks involved for not seeking proper coverage all the more prevalent.
Accidental Damage
Despite the fact that most 5th wheel caravan are mobile and as simple to tow as other models, their sheer size, particularly some models, make them susceptible to accidental damage both while parked and on the road. Accidental damage policies cannot easily be described. This is partly due to the fact that providers define broad policy types differently. Therefore, it is important ensure that the specific policy on offer suits your needs. There are some specialist providers for specific types of caravan, including 5th, which can work for some, however.
Contents Insurance
Caravans and mobile homes are often targeted by thieves who see the them as easy to gain access to. Although this isn't always the case, with caravan security improving significantly with newer models, the perception is enough itself to leave them vulnerable. 5th wheel caravans, with their often modern and expensive designs, might be particularly targeted for burglary, so ensuring that you are covered in case of such an event is essential if you keep expensive items on the property.
Awning Cover
While some caravans do not even use awnings those whose awnings are of the most value may find that some form of insurance is prudent. 5th wheel caravans are more likely to use awnings, or have them fitted as standard, than many other models, so it is important to make sure that whatever the policy, this part of the caravan is covered. If you are unsure, highlight the issue with your provider before signing as they are not always covered as standard.
Let us find the right 5th wheel caravan insurance for you...