Porsche Car Insurance
Porsche car insurance can be made up of several features that depend on your type of Porsche and the way it is driven. While these features tend to be quite expensive when compared to less prestige vehicles, there are many options to choose from to ensure that you are getting the best price for the most comprehensive coverage.
What You Need to Know About Porsche Car Insurance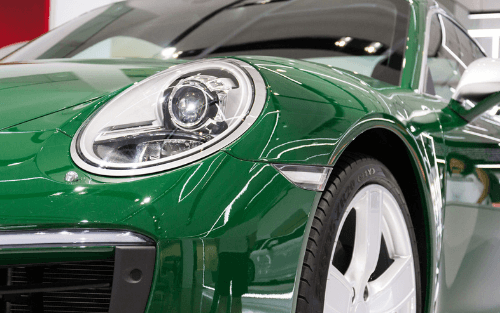 Porsche car insurance can be made up of several features and should reflect the specific needs of those who own a high-performance vehicle. While most Porsche drivers are as careful as any others on the road, the fact remains that the hazards for such powerful cars is greatly heightened from a minority of irresponsible owners, the inherent risks involved with increased potential speed and the crimes that such cars attract, such as theft and vandalism.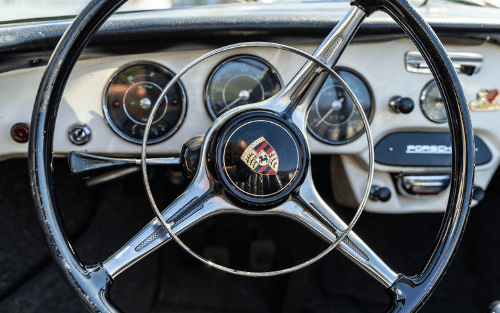 For these reasons, your insurance policy can be expensive which makes it all the more important to be measured when searching for the right quote. The tendency for those with cars of such high value is to under-insure, but this can obviously be a risky way tactic as the losses involved for insurance events are magnified greatly.
Notable Features of Porsche Car Insurance
Insuring such an expensive car can be daunting as you don't want to end up paying over the odds, but it is wise to be as comprehensive as possible. Working with QuoteSearcher's panel of specialist insurance brokers can increase your chances of finding a competitive quote. We recommend the following additions to your overarching policy:
Breakdown Coverage
Breaking down is a stressful event no matter what value the car is. When you own and use a high end and high value car such as a Porsche, it becomes even more important that you have a breakdown policy in place. While the policy can provide cover for different things, it will generally have 24/7 towing as standard. EU wide coverage is also available, chat with your broker about adding this feature.
Telematics Car Insurance
Telematics is the practice of tracking a driver's ability and care, which in turn can increase or decrease the insurance costs. If you are a safe driver who does not drive erratically or at speed, the chances are your policy price will drop accordingly. This is one of the most effective ways in which to lower costs while keeping in place the coverage that you require.
Classic Car Insurance
If your Porsche is an old model, a classic car insurance will this into consideration may also drive down costs while providing a bespoke policy to suit. Insurance providers will generally look at classic car drivers more favourably as the assumption is that they are particularly careful drivers who take great pride in the vehicle, not to mention drive shorter distances. Some policies may also provide cover for, what are often expensive, parts.
Limited Mileage Cover
In the same vein, if your Porsche is not your primary vehicle and you drive it fewer than 5000 miles per year, you could add limited mileage cover to your policy. As you will be spending less time on the road, your broker will be able to lower the cost of your premium in line with your decreased risk as a driver.
Let us find the right Porsche car insurance for you...