Lamborghini Car Insurance
Lamborghini car insurance can be very expensive due to the value of car as well as the risks involved with high performance vehicles. Statistically, such cars are involved in accidents and insurance events at a much higher rate than others. It therefore pays to understand what kind of features to include as part of your insurance policy.
What You Need To Know About Lamborghini Car Insurance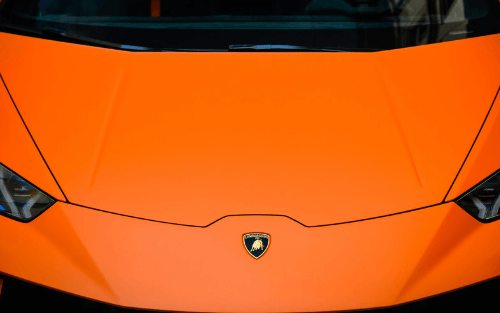 Lamborghini car insurance is among the most expensive on the market. This is due to the fact that sports cars and high-performance vehicles in general are the most likely to be involved in accidents and be targeted by thieves and vandals. In order to be fully protected against all possible situations, you need to ensure you have the right insurance coverage. You may think that insuring against all these elements is expensive, but paying out of your own pocket could leave you in a sticky situation financially.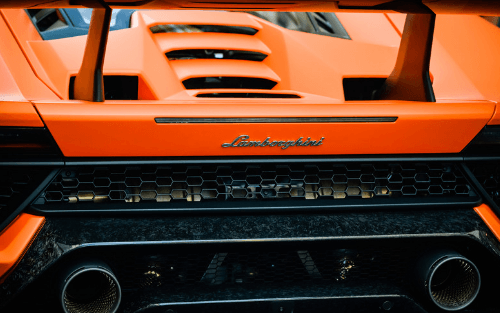 Your Lamborghini is likely your pride and joy, needing specialist care and attention if it is damaged in an accident or through vandalism. Specialist mechanics can be extremely expensive, which is why it is so important to have cover that is tailored to the make and model. With QuoteSearcher's panel of expert brokers, you can design a bespoke policy that considers all the risks associated with Lamborghini ownership.
Notable Features of Lamborghini Car Insurance
Lamborghini car insurance can be greatly reduced with a handful of simple practices. While this is the case for all vehicles, they can be especially consequential in the case for high-performance cars.
Breakdown Coverage
Breakdown coverage is important for any road user, but it becomes all the more important if the vehicle in question is of such significant value. All Lamborghini car insurance packages should include this as standard, not only for the peace of mind it provides, but also the speed at which the vehicle can be secured and repaired.
Competition Car Insurance
If you use your car on the race track it is essential to ensure that you remain properly covered. Competition car insurance can be added as a feature to your overall policy and can provide cover for damage, as well as tools and equipment, and can be taken out for a highly specified number of days to keep costs down.
Limited Mileage Insurance
If your Lamborghini is not your primary vehicle you could save significantly if you choose limited mileage insurance. Usually, this means that if you drive your car fewer than 5000 miles per year, you can enjoy a reduced price for your premium. Speak to your broker about the possibility of agreeing a mileage limit.
Telematics Cover
If you use telematics, also known as a car black box, you could save on your Lamborghini car insurance. Essentially, these devices can track your driving – from speed to safety – and send this information to your broker. They can see you driving safely and adjust the price of your premium accordingly. This is becoming more widely used as the technology becomes less expensive and easier to use.
Let us find the right Lamborghini car insurance for you...