Spray Tan Insurance
Spray tan insurance protects you and your customers from a range of issues that could occur during the day-to-day running of your business. Giving your customers the sun-kissed glow they desire is your bread and butter, and whether you run a salon or a mobile tanning business, you need to know you will be protected financially should anything go wrong.
What You Need to Know About Spray Tanning Insurance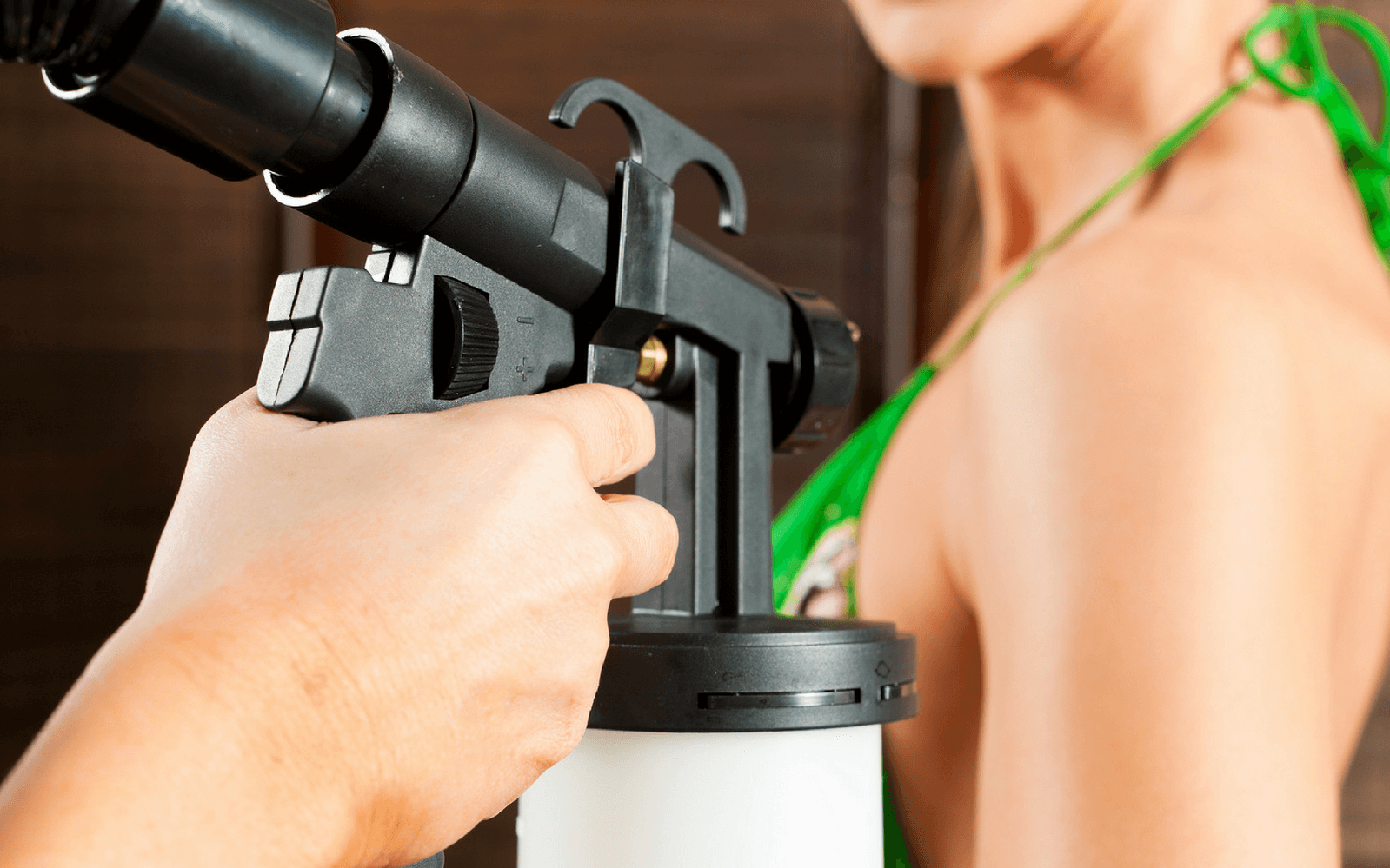 Tanning Salon Insurance
If you run a tanning salon, there are a few vital features that will offer you peace of mind while you practice your services:
Employers Liability Insurance
This covers you against claims made by a member of staff if they are injured or become unwell as a result of working for you. You are legally required to have this type of cover if you employ even just one member of staff
Public Liability Insurance
This is cover for members of the public who may be injured at your premises. They may slip on a wet floor or trip on a step and decide to make a claim against you. With this cover, the legal and medical costs of the claim will be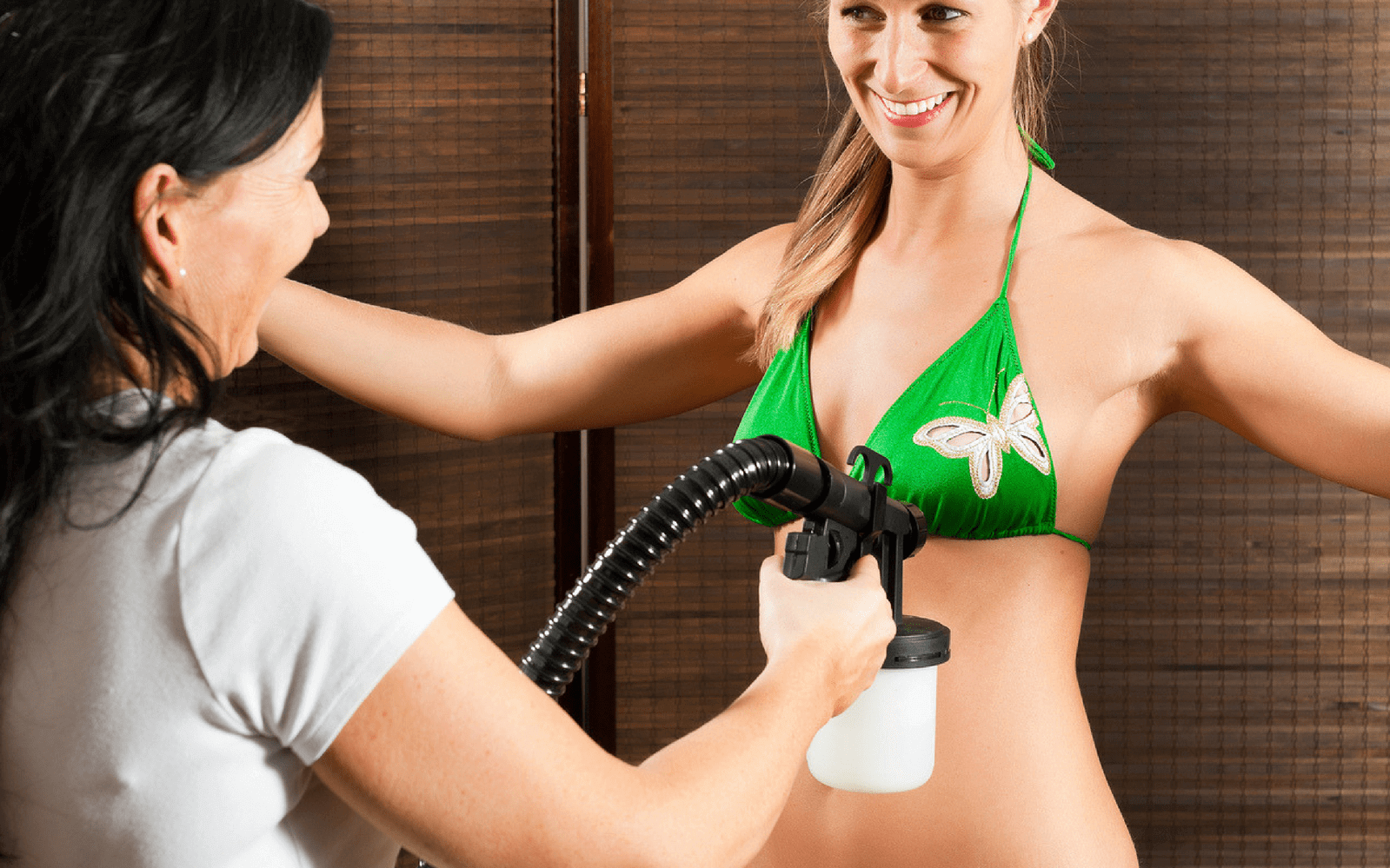 Mobile Spray Tan Insurance
If you work as a mobile spray tanner, we suggest some additional features that are specific to your type of business:
Personal Accident Cover
If you are injured and cannot work, you will lose out financially, particularly if you are a self-employed mobile spray tanner. Including personal accident cover in your spray tanning insurance policy will give you the financial protection you need if the worst should happen
Professional Indemnity Insurance
If you visit a client's home for a spray tan and you cause damage to their property, they will expect you to cover the costs. You may accidentally spray carpet or curtains and discolour them, resulting in significant costs to repair or replace them.
Other Suggested Features for Spray Tan Insurance
We recommend the following features as part of your spray tanning insurance policy:
Treatments Liability Insurance
This cover could be a very important part of your overall tanning salon insurance. Should any treatment on your premises go wrong, you will be protected against the costs of compensation. Not everyone reacts the same way to tanning solution and there may allergies or skin complaints – treatments liability will cover you against these type of claims
Buildings & Contents Cover
Tanning beds are very expensive and can be the target of thieves and, although it is unlikely, there may be electrical faults that could lead to fire damage. Should either of these situations occur, having building and contents cover as part of your tanning salon insurance policy will pay the costs of replacing your equipment, so you can get back to business as quickly as possible
Business Interruption Cover
In situations like a severe fire or flood, your salon may not be usable. In this event, you could lose out significantly insofar as earnings are concerned. With business interruption cover, your earnings are protected, and you will receive a wage while your premises is being repaired and brought back to former glory
Legal Expenses Cover
If you are involved in any kind of court case as a result of a claim, you can have the associated legal expenses covered by this type of insurance. Court costs can often run into the thousands and can cause mental stress, so having insurance supporting your finances is advised
Let us find the right spray tan insurance for you...