We Partner With



Why QuoteSearcher for Restaurant Insurance?
There are so many benefits to running a restaurant business, from a busy and vibrant atmosphere, to supporting the community you are situated in. However, there are also risks associated with managing this type of business, whether they are about customers, employees or the building itself.
Although you may think you are prepared for everything the industry can throw at you, having the best insurance for a restaurant is the only way to be fully protected. Finding restaurant insurance quotes can often be difficult, as every broker offers something different in their policies, and you need to have peace of mind that you are paying the best possible premium with the most cover.
We canvas a wide range of experienced, specialist restaurant insurance brokers and bring the most suitable company directly to you. Whether you are looking for food insurance for your café, or business insurance for your gastropub, we can put you in touch with the right people who can offer you the most competitive quote.
Restaurant Insurance POLICY FEATURES
Public Liability
This feature covers you for claims made against you by a member of the public who has been injured or made ill whilst on your premises. Learn more about Public Liability.
Employers' Liability
A legal requirement for any business that employs staff, it covers you for claims made against you by employees for injury or accident. Find out more about Employers' Liability.
Business Interruption
This ensures an income in the even of your restaurant being inoperable for any reason, such as fire, flooding, theft or vandalism. Read more about Business Interruption Cover.
Contents and Stock Insurance
If your equipment is stolen or broken, or if your food/drink products perish and are inedible, the value will be covered by this feature. Find out more about Contents and Stock Insurance.
Restaurant Insurance Risks
Hot food/drink
Both customers and staff could be injured by hot food and drink that is not properly stored or transported
Food preparation
Food poisoning is a real worry for cafes and restaurants, so adequate cover is integral to protect you from significant reparations
Hygiene and hazardous chemicals
Restaurants often have potentially dangerous cleaning chemicals on site, so these need to be properly stored to avoid danger
Kitchen-related injuries
Dealing with hot food equipment, like deep fryers for example, can result in burns. Your staff must be protected financially if they cannot work due to such an injury.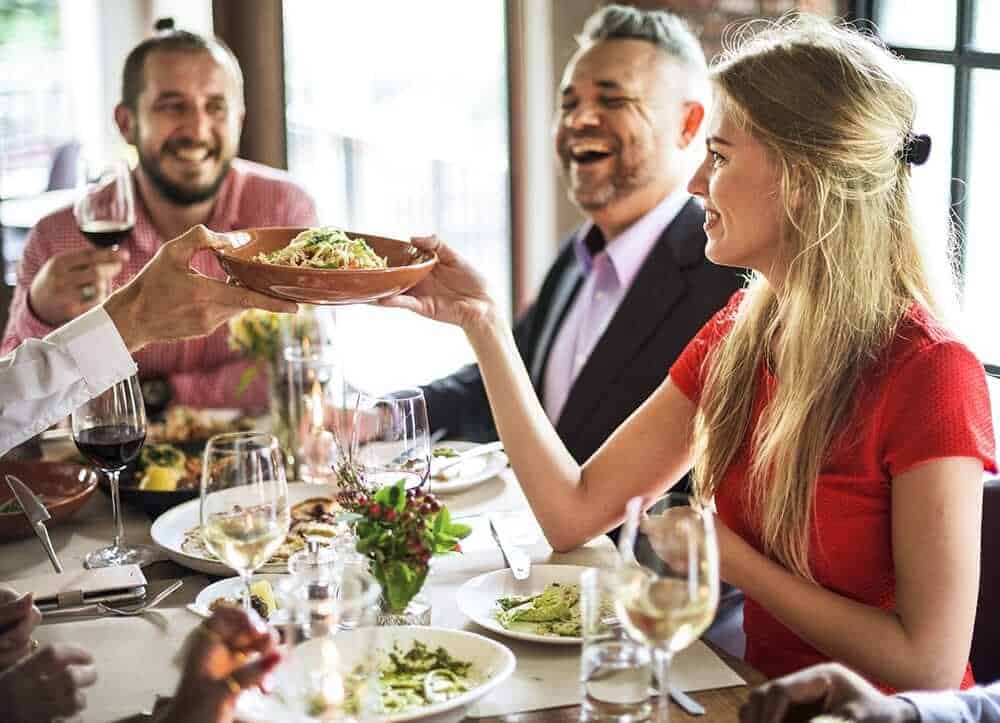 FREQUENTLY ASKED QUESTIONS ABOUT RESTAURANT INSURANCE
Thanks to QuoteSearcher I am now fully insured. After looking at all the quotes I received, I chose the right policy for me and was insured more or less straightaway!
I completed one simple form on QuoteSearcher and received a number of excellent quotes from a number of different insurers. These were all cheaper than any quotes I had received previously and I ended up saving a bundle!
Let us find the right restaurant insurance for you...