Pub Insurance
Accidents are never planned: they just happen. When you are in an environment where there is alcohol involved, it increases the chances of an accident considerably. As the licensee, you are responsible for the safety and well being of your staff and customers. If a drunken customer falls and injures themselves, they could launch a compensation claim against you. Or if a member of staff is hurt whilst on your premises, their compensation pay out could have some serious financial implications for you and your business.
There are a number of types of pub that can be insured, including: bar, nightclub, inn, sports bars, and taverns.
What You Need to Know About Pub Insurance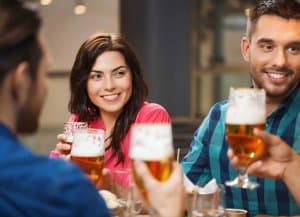 Types of Pubs
There are 3 standard venue categories:
Standard: limited food served, alcohol focused, no entertainment provided, normal 11am – 1130pm opening hours observed. Typically Pubs, Gastro Pubs and Wine Bars.
Non Standard: food and alcohol of equal importance, any type of dancing, features entertainment such as bands, karaoke, singers or a DJ, and usually open later until 1am. Mostly Late Night Venues, Late Pubs and Bars and Function Venues
Bespoke: food, alcohol and entertainment led premises, late license typically past 1am, door staff, entry fees, entertainment includes discos/bands with a dancefloor on a regular basis. Mostly Nightclubs and Members Clubs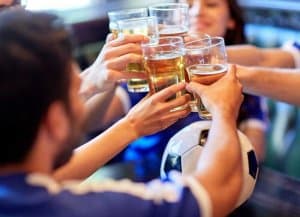 Additional Policy Features
Some advisable features to include as part of your policy are:
Home contents insurance – if you live on the premises (e.g. above your pub) this is a good idea
Loss of income protection – guarantees personal income in the event pub is not operational
Business contents – cover for business contents such as stock, glassware and furniture
Legal cover – covers legal costs associated with a claim against the business
Policy Features of Pub Insurance
Employers' Liability & Public Liability
Employers' liability insurance is required by law if you employ one or more members of staff. It protects both you and your employees from the costs that may accrue from illness, injury or an accident.
Public liability cover protects members of the public from accident, injury or illness whilst being on your premises. In the event of any of the aforementioned scenarios, the costs will be covered.
Stock Insurance
Food, drinks and other stock can be covered by stock insurance. This means that the costs of anything that becomes spoiled and cannot be used will be covered, offering you the chance to replace them without getting out of pocket.
Money on Premises
Although a great deal of money taken in pubs nowadays is done with debit card transactions, pubs, bars and clubs often have large cash amounts on the premises. If cash is stolen, this type of cover will replace it.
Loss of License Cover
Without an alcohol license, you are breaking the law if you serve alcohol. If the circumstances of losing your license are beyond your control, you are covered for the loss of value to your business.
We Partner With






Why use QuoteSearcher for Pub Insurance?
Finding specialist insurance providers can often be a difficult journey through endless paperwork, with rival companies promising the world. At QuoteSearcher, we remove this difficulty by connecting you directly with specialist brokers who compete to give you the most competitive price for your pub insurance.
When your pub needs to be carefully insured, and you need a broker you can trust, QuoteSearcher brings all possibilities together in one place. This allows the entire process to be simplified, giving you more time to do what is important to your business.
At QuoteSearcher, we bring the opportunities to you, with brokers contacting you directly to give you their quote, leaving you with nothing to do but choose what's right for you.
Let us find the right pub insurance for you...