Exhaust Fitter Insurance
Exhaust fitter insurance is a sector that is well provided for, with several options and pricing to compare. Cover is available for many elements of the motor trade industry, including those that specialise in exhaust fitting. You can create a bespoke policy amalgamating a number of features, helping you get full protection for all aspects of your job.
What You Need to Know About Exhaust Fitter Insurance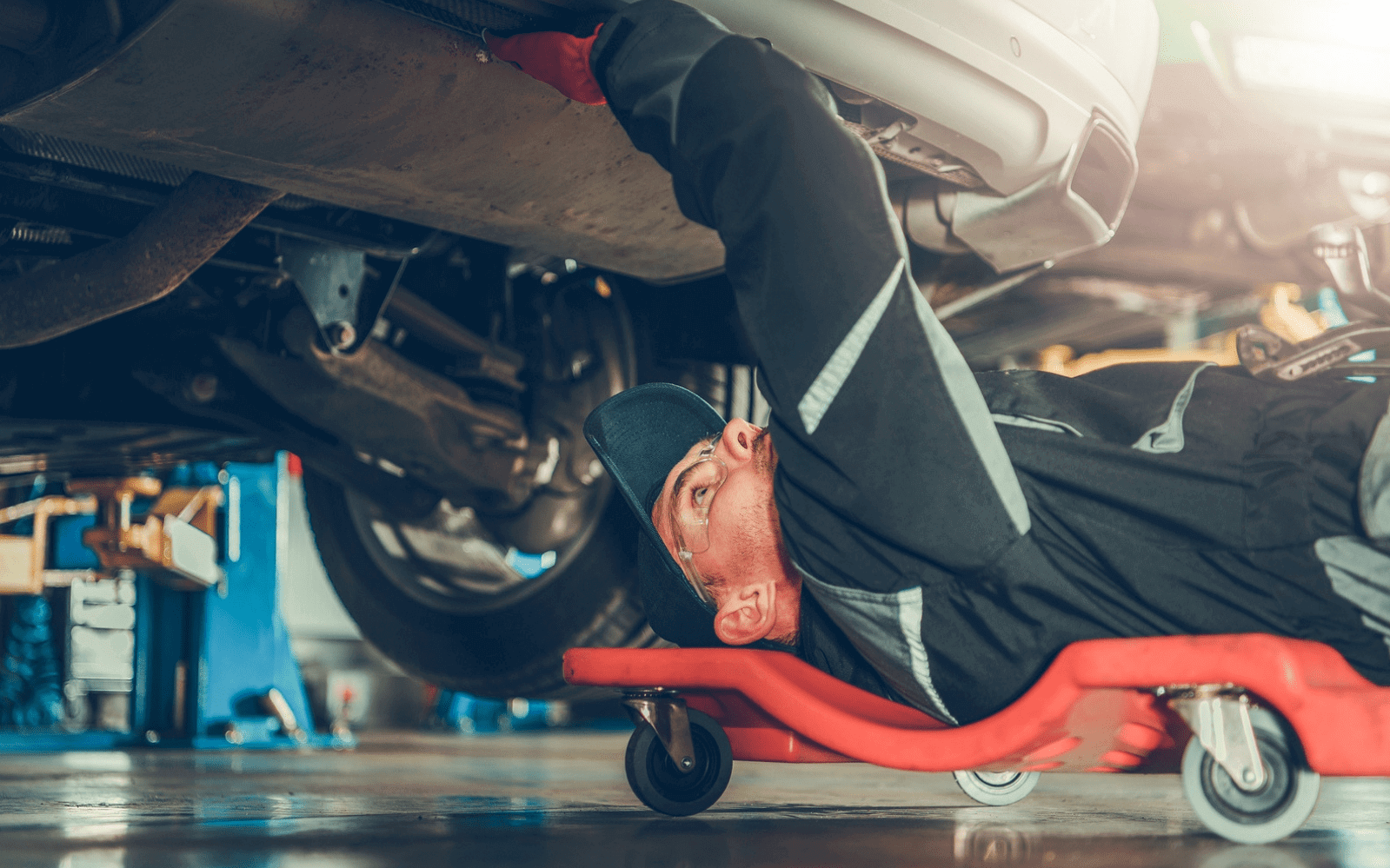 Exhaust fitter insurance features range from the rarely necessary to the legally obligated, with many that should be regarded as essential in between. While there are some differences that relate to the work force, the size of the business and the services provided, the policies themselves change very little. There are many providers that can cultivate a bespoke policy relating to the industry, or those that are very similar in need, which can make the process that much more straightforward compared to others in the motoring sector.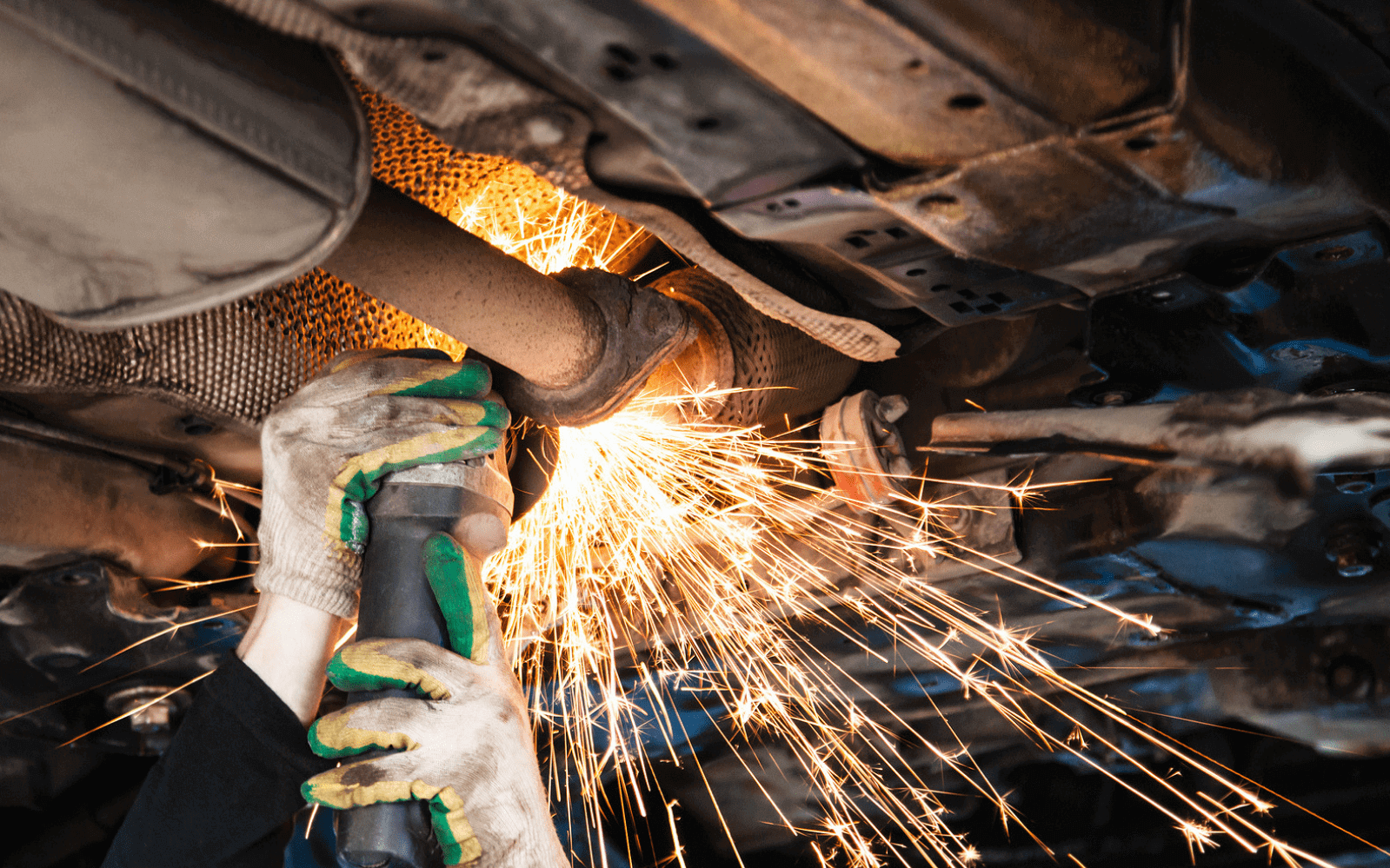 The most important aspect of seeking insurance for any business is understanding the risks involved. The worry is being either over- or under-insured, but creating a tailored policy that covers all manner of situations you may come across is you best bet for peace of mind. You can discuss the ins and outs of your work environment with your broker, who can then help you define the policy features you need the most.
Notable Features of Exhaust Fitter Insurance
Exhaust fitters need specialist insurance to cover many aspects of their job. Exhaust fitter insurance will fall under the larger motor trade insurance umbrella, however there are specialist elements you should consider. The features usually associated with this job are:
Tools & Equipment Cover
A business can only run if it has the right tools and equipment. If these are damaged, stolen or out of service in any way the business will not be able to function. Replacing these items is costly enough for an industry that requires technical apparatus as a matter of course, but any delay also has an effect on income. This is why we recommend tools & equipment cover for exhaust and tyre fitters.
Product Liability Insurance
Even a business using the very best equipment can fall foul of events relating to products fitted to vehicles and the costs involved with medical, legal and compensatory fees can be astronomical. Product liability insurance protects you and your customers against events that relate to parts you have fitted and is essential for any car mechanic business.
Employers' Liability Insurance
If you run a team of mechanics, including exhaust and tyre fitters, you will need to have employers' liability insurance in place by law. If you do not have this but employ even one member of staff, regardless of whether they are full-time, part-time or a temporary worker, you will be fined up to £2500 a day. It will protect employees – both past and present – and your business from the financial costs of compensation, medical and legal fees.
Road Risk Insurance
Road risk cover offers protection for a customer's car whilst it is on the road. If you drive their vehicle to and from a garage, or take it off-site for any test drives, you should have it protected during that time. If you have an accident, you will be expected to pay out for any damages, which could mount up quickly. It is best to take care of this by incorporating road risk cover into your overarching insurance policy.
Let us find the right exhaust fitter insurance for you...