We Partner With








Why Use QuoteSearcher for Motor Trade Insurance?
The term 'motor trade insurance' is an all-encompassing phrase that covers many policies and features specific to the motor industry. This can be a mechanics workshop, MOT service centre, breakdown recovery company, scrap yard or auto dealership, among others. Motor trade insurance policies are required by law in order to protect your business and its customers against financial losses. You can also get commercial vehicle insurance through QuoteSearcher, click here to learn more.
Finding a motor trade insurance quote can be a time-consuming process, with many motor insurance companies vying for your business by promising the best motor trade insurance quotes. QuoteSearcher takes the legwork out of this whole process by directly matching you with a panel of trusted and experienced motor trade insurance brokers. They will be able to tailor a policy to your specific needs, ensuring you are fully covered.
Motor Trade Insurance Policy Features
Also known as trader's insurance, motor trade businesses need to have comprehensive cover in order to be fully protected. There are many risk factors associated with motor trade and working with vehicles. Motor trade insurance features usually fall into three categories: risk, liability or premises. The most common features to include in your policy are:
Building and Contents
Covers the premises, equipment and stock in the event of damage by fire, flood or adverse weather, ensuring equipment is paid for quickly
Road Risk
Protects both business and customer vehicles during the day-to-day process of running your motor trade business
Motor Trade Liability Insurance
You can choose public, employers' and product liability cover, depending on the unique needs of your business. Find out more about Motor Trade Liability Cover.
Any Driver
Provides cover for additional employees who are using business or customer vehicles while on duty. Learn more about Any Driver Cover.
Motor Trade Business Interruption Cover
This feature guarantees revenue in the event your business cannot operate for any reason (e.g, extensive damage to working premises). Learn more about Business Interruption Cover.
Stock and Damage Cover
This will cover the cost of replacing any stock located at your business premises as well as vehicles that are kept on site
Levels of Motor Trade Insurance
As with any driver on UK roads, there is a minimum level of cover you must have in order to be compliant with the law. Motor trade insurance comes in three levels of cover as with standard motor insurance. The three levels of cover are:
Third Party Only
Third party only (TPO) protects you against claims made by a third party in the event of an accident. Bear in mind, this will only cover the cost of damage to the third-party vehicle, not your own. This is the bare minimum legal requirement for motor trade road risk insurance
Third Party, Fire & Theft
Third party, fire and theft (TPFT) road risk insurance is the same as above, however covers both fire and theft, as well as any damage caused to the car during such a crime
Fully Comprehensive
Most motor trade businesses will opt for comprehensive cover as it can encapsulate many features into one standalone policy. For example, you may want to include public liability cover or an any driver policy as part of your overall cover plan
It is always advisable to go for a fully comprehensive policy, particularly if you run a motor trade business, as this will offer you a much higher level of coverage than TPO and TPFT.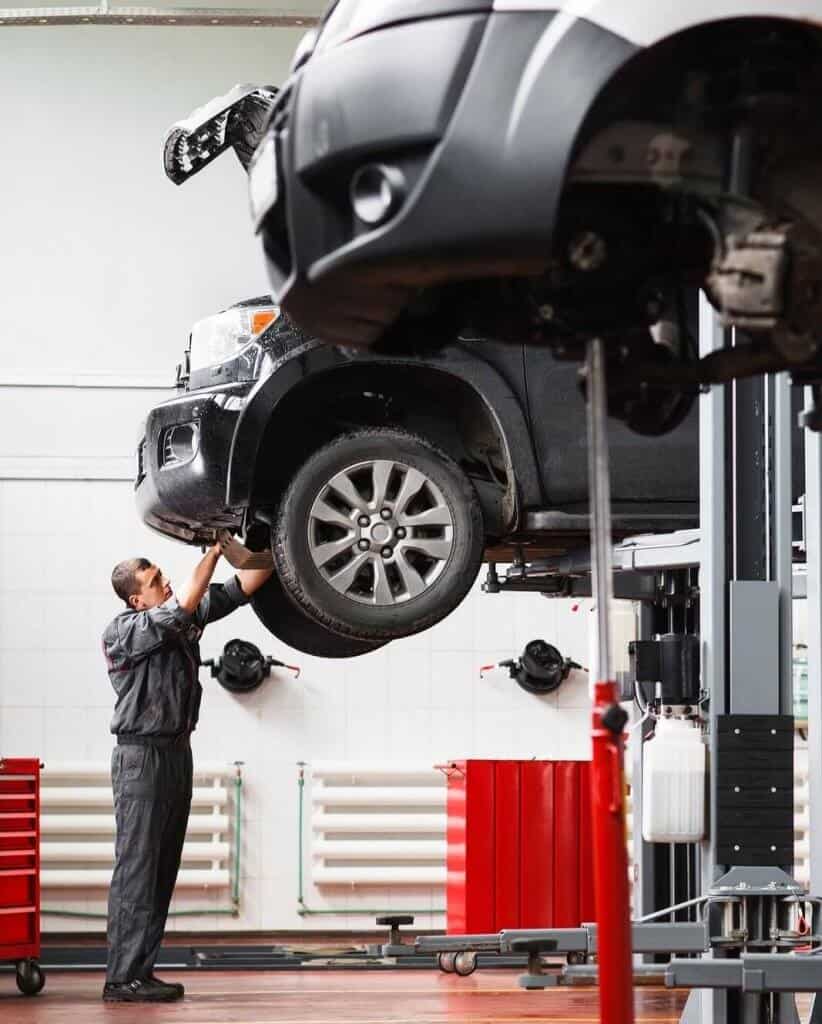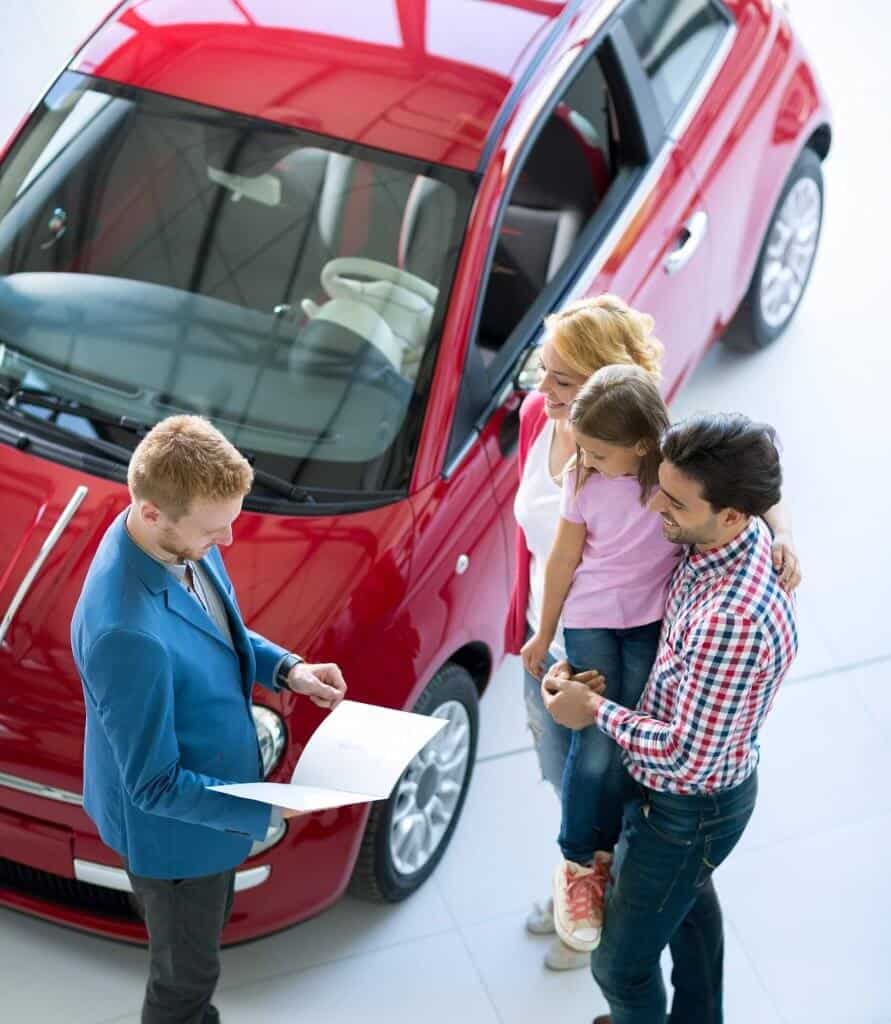 Motor Trade Liability Insurance
If you are working in the motor trade, it is important to protect yourself and your business against any legal liability claims made against you by customers or members of the public. These include:
Motor Trade Public Liability Insurance
Protection against claims by members of the public in the event of an accident or injury either on your premises or as a result of your work. For example, this would cover the compensation costs if a customer trips over something left lying around in your workplace
Motor Trade Employers' Liability Insurance
Required by law if your business employs one or more people, acting as protection against claims made by your staff if they are injured or made ill whilst working for you. This is integral for businesses both for the security of staff and your finances
Motor Trade Product Liability
If the work you carry out on a vehicle is not to the highest quality and perhaps causes an injury or leaves you customer without use of their vehicle, this type of cover will pay out the costs associated with such a claim
Types of Motor Trade Policy
There are a couple of different types of motor trade policy that you should keep in mind when searching for motor trade insurance.
Combined Motor Trade Insurance
If you own a motor trade business that operates from a dedicated premises, such as a garage or sales showroom, you can take out combined cover in order to fully protect your business and workplace.
Motor trader premises insurance covers any buildings and their contents that are used by the business and its employees in the course of their work. Depending on your specific policy, your combined cover may also include some other features, such as:
Sales and service indemnity
Building and contents cover
Business interruption insurance
Business stock cover
This type of cover offers a higher level of cover than standalone motor trade insurance because the needs of these types of businesses are more extensive. There will be expensive equipment, customer vehicles and possibly money on premises, and the theft of any one of these elements can cause significant financial losses if they are not covered.
Road Risk Insurance Policy
Road risk insurance as part of your motor trade insurance policy covers all vehicles in your care during the running of your motor trade business. For example, if you work on vehicle repairs and you are dropping a customer's vehicle back to them, you will be covered to drive their car for the duration of its time on public roads.
This type of policy is particularly useful for smaller businesses operating from private properties, such as engine diagnostics, MOT testing, vehicle sales or body repairs.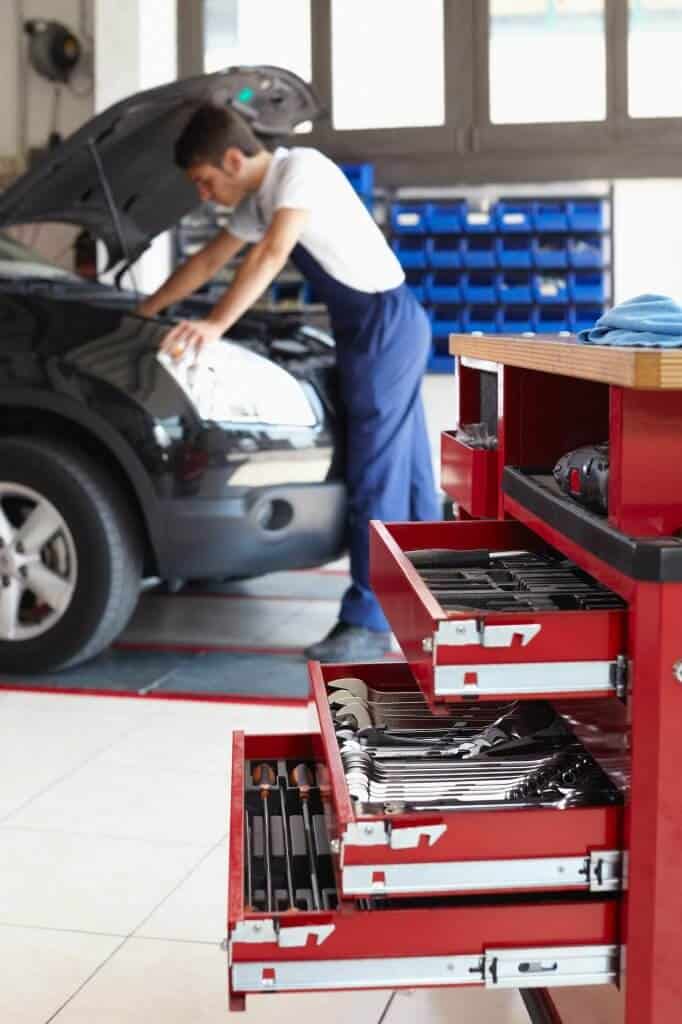 Factors Affecting Your Motor Trade Insurance
There are a number of factors that will influence the cost of your motor trade insurance policy. From your workplace to the number of vehicles you need covered, you will need to specify what you need to your broker who will tailor an insurance solution to suit your needs.
Some of the factors to consider are:
Number of vehicles
If you run your motor trade business from home, the number of vehicles covered by your policy will be limited. However, if you operate from a dedicated premises, you may be able to arrange cover for unlimited vehicles
Special vehicle cover
If you use a non-standard vehicle for your motor trade business (a tow truck, for example), it is possible you will need more extensive coverage. Talk to you broker about your particular vehicle and they will help you find the right motor trade policy
Number of drivers
For motor trade businesses that employee a large number of drivers, including any-driver cover to your motor trade policy is wise. This additional coverage is usually combined motor trade insurance policy, but you could choose named drivers should your business operate with regular staff
No claims discount
It is possible to offset the cost of motor trade vehicle insurance with the no claims bonus achieved with your personal vehicle. Speak to your broker about this feature to potentially reduce the cost of your premium
Notable Features
Your motor trade policy and its features will vary depending on which area of the industry you work in.
UK & Abroad
Added cover if your trade takes you outside UK borders
Road Risk
Increased road risk cover for businesses with more road usage
Part Time Trader
For those the work in the motor trade not on a full-time basis
Under 25
For motor trade insurance policy owners aged 25 or less
Types of Motor Trade
There are many types of motor trade business that would need to be insured by an overarching motor trade insurance policy. Some of these include:
Car Dealer
Used Car Dealer
Car Mechanic
Car Valeter
Exhaust Fitter
Tyre Fitter
Frequently Asked Questions About Motor Trade Insurance
What is motor trade insurance?

Motor trade insurance is designed to protect all forms of motor trade businesses from financial losses brought about by claims, damage to equipment or premises, and business interruption. Your policy can be tailored to suit your unique needs, and you will only be dealing with experienced, trusted motor trade specialists.

Do I need motor trade insurance?

Simply put, yes you do. If you have a business that operates within the motor trade industry, you are required by law to have specific cover for both your business and its customers. For example, if you employ staff you must have employers' liability cover to be compliant with the law. Car salesmen, mechanics and even valets should all protect themselves against any damages to the cars they work with; especially if you are working with them on a day to day basis.

How much is motor trade insurance?

The cost of your motor trade policy depends on a variety of elements, including the type of business you run, the vehicles you operate and the general risk you are faced with as part of the day-to-day running of your business. You can talk through this with your motor trade insurance broker, who will be able to offer a competitive price for your comprehensive policy.

How do I get motor trade insurance?

At QuoteSearcher, we do the legwork. All you have to do is fill in our simple form with just a few bits of information and one of our trade insurance brokers will be in touch to offer you with a convenient quote. We only work with motor trade insurance companies that we trust, so you can rest assured that you have the best cover available from seasoned motor trade specialists.

Will I be able to alter my policy before renewal?

Most motor trade insurance providers will allow you to alter your policy before renewal, however, it would be a good idea to check before you make your purchase just in case you do decide, at some point in the future, to modify your policy in any particular way.

Will my personal vehicles be covered?

If you have properly disclosed them at the policy inception then you should be covered. You will need to check with your motor trade insurance provider however that your vehicle does not fall into a restricted or unacceptable vehicle area. You will need to declare any vehicles in your possession for a certain amount of time to the Motor Insurance Database.
After searching for hours on the internet I finally came across QuoteSearcher whose partners provided me with excellent quotes far better than I had received from anyone else.
I was delighted with the quotes I received from QuoteSearcher. I ended up making a saving of £300 on my insurance!
Let us find the right motor trade insurance for you...