We Partner With






Why QuoteSearcher for Employers' Liability Insurance?
​Running a business requires a wide range of insurance cover, but one of the most important is Employers' Liability (EL) insurance. You are legally obligated to have this type of insurance if you employ any singe person, whether full- or part-time, volunteer or unpaid intern.
You must have this insurance in order to protect yourself from claims made by employees who have become sick or injured allegedly due to their workplace or working environment. Your employees are at the front line of your business, and they need to know they are looked after in any event, whether it the fault of the company or not. Whether accident or negligence, everything can be covered as part of your employers' liability insurance policy.
Policy Features
Injury Cover
If an employee makes an injury claim against you after an accident has occurred at the workplace
Illness Cover
Protects employers' against claims of illness when it has been a result of working conditions or dangerous chemicals
Any Employee Cover
Cover against claims made by any member of staff, including government scheme workers and work experience
Court Day Compensation
Some brokers offer up to £500 per day if an employer needs to attend a court hearing
Employees Covered
It covers a wide variety of employees including:
Permanent employees
Seasonal or casual employees
Advisors
Labour specific subcontractors
Temporary staff
Students on work placements
Volunteers
Marshalls
We would also recommend public liability insurance and professional indemnity insurance to any employer who does not have such policies in place already.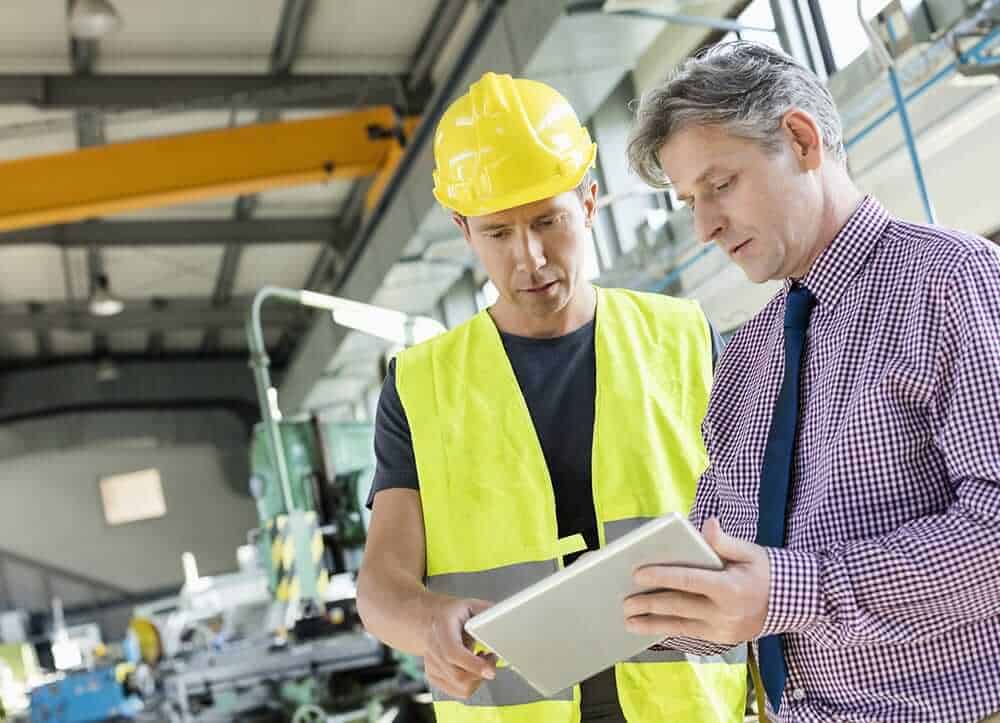 Is Employers' Liability Insurance Compulsory?
​It does not matter if you employ one person or fifty people, each one needs to be covered by employers' liability insurance. Business owners can be fined up to £2500 per day if they do not have this type of insurance, which can have a huge effect on a company's continued success.
Also, you can not predict an accident nor the result of one, which could be dangerous to your business. For example, it could be an event like slipping on a wet floor where there was no sign present, or something more serious such as mesothelioma as a result of working with asbestos. Whatever the perceived seriousness, any loss of income by an employee needs to be covered, as well as medical costs.
What can affect your premium?
​There are a number of key aspects that will influence the cost of your policy. The price of your premium will depend on factors such as how many employees you have, what kind of business you run and your previous insurance claims.
At QuoteSearcher, we work with a wide panel of brokers who offer specialist employers' liability insurance at competitive prices. With the pressures of running a business and managing employees, the last thing you need to be worrying about is securing the best possible policy for your needs. That is why we organise for one of our trusted brokers to get straight in touch with you to offer you an employers' liability insurance quote.
FREQUENTLY ASKED QUESTIONS ABOUT EMPLOYERS' LIABILITY INSURANCE
Do I need employers' liability insurance?

In the UK, employers' liability insurance is a legal requirement for any business which has any employees, and the minimum level of cover is £5 million. The only exceptions to this rule are if the employee is a family member, or they are based abroad full time, otherwise EL insurance is not optional. Any business without it can be fined £2,500 per day, every day until they have the proper EL insurance policy in place. Furthermore, failure to display your insurance certificate can land you with another fine of £1,000.

How much does employers' liability insurance cost?

The price of your premium will depend on several different factors including: How many employees you have What sort of business you run Your previous insurance claims history Bigger businesses will require more cover, and will therefore pay a higher premium because there is a statistically higher chance of an employee making a claim and the insurer having to pay out.
QuoteSearcher really does make it so easy to find great deals on insurance. I completed their online form and was contacted by a number of insurers all competing to give me the best deal. This saved me so much time and money!
What a refreshing site! It actually does what it says on the label. This seems a bit of a rarity in the world of comparison sites! Well done on doing it properly.
Let us find the right EL insurance for you...