Some people don't like to be tied down to a bricks and mortar location, but they don't like the idea of spending lots of cash on rent. This is why nomadic living in a motorhome or RV has become so popular in recent years. With the ubiquitous nature of wireless connectivity, more and more people are choosing to leave their 9-5 jobs and live a more fluid lifestyle. Many people choose to move their life to the open road.
Before considering a move to the nomadic lifestyle, you'll need to do as much research into it as possible. It is a lifestyle that not everyone can take part in, but if your work allows you to do your job remotely, or you work in a seasonal position, or if you are retired and looking to embrace the freedom it affords you, it might just be the life for you. Having said that, there are some administrative things to consider before you set off on your journey. Safety, security, and insurance are all vital parts of making sure your motorhome or RV becomes the home you need it to be.
In this guide, we'll look at some of the reasons why living in a motorhome needs careful thought, and how you can find the cheap motorhome insurance for whatever your new lifestyle throws at you.
What does the law say about living in your motorhome?
There is no law against living in a motorhome or campervan as long as it is road legal with a full MOT. The only aspect you really need to be aware of is where you can legally park your motorhome. For example, you would not be allowed to park up on the side of any road or in a layby to spend the night; you need to conduct the relevant research before you head off to your next destination so you can be sure you are parking legally.
Even if you think you're parking somewhere safe and legal, be mindful that even the remotest of locations will be owned by someone. Wild camping – when you park up somewhere that is not a specific camping ground – is usually against the law in most areas of England and Wales without prior permission from the landowner. So, you may set off with the idea that you can stop and start wherever you wish, but there is definitely some planning needed to make sure you stay within the law. Living and working in your motorhome, however, is 100% legal.
How big does your motorhome need to be for comfortable living?
This depends entirely on the number of people you live with and the amount of space you consider yourself as needing on a daily basis.
If you are a lone traveller who only needs a laptop and a Wi-Fi connection to do your job, you can get away with a smaller motorhome like a Danbury or Romahome. These types of vehicles have a design based on van versions of popular cars and are single berth. They will most commonly have a small kitchen with a toilet and minimal storage.
If you plan on travelling with your significant other and children, you will obviously need a bigger berth motorhome with significantly more space. In this instance, you would most likely opt for a coachbuilt motorhome that has a cab and chassis from a van with a motorhome body built on to the back. They usually come equipped with a bigger and better kitchen space, a washroom with toilet and a lot more storage than their single berth counterparts.
Of course, you can take things even further and live in an American style RV, such as those made by Concorde or Winnebego. These are often towards the high end of the spectrum, with luxurious living spaces, full kitchen and bathroom facilities and huge amounts of storage. They are the most expensive to own and run out of all types of motorhome and are not seen as 'getting away from it all' as they have so many of the creature comforts of home. Having said that, they are a popular choice for people who plan on living in their motorhome long term and are often better for families as they have much more space.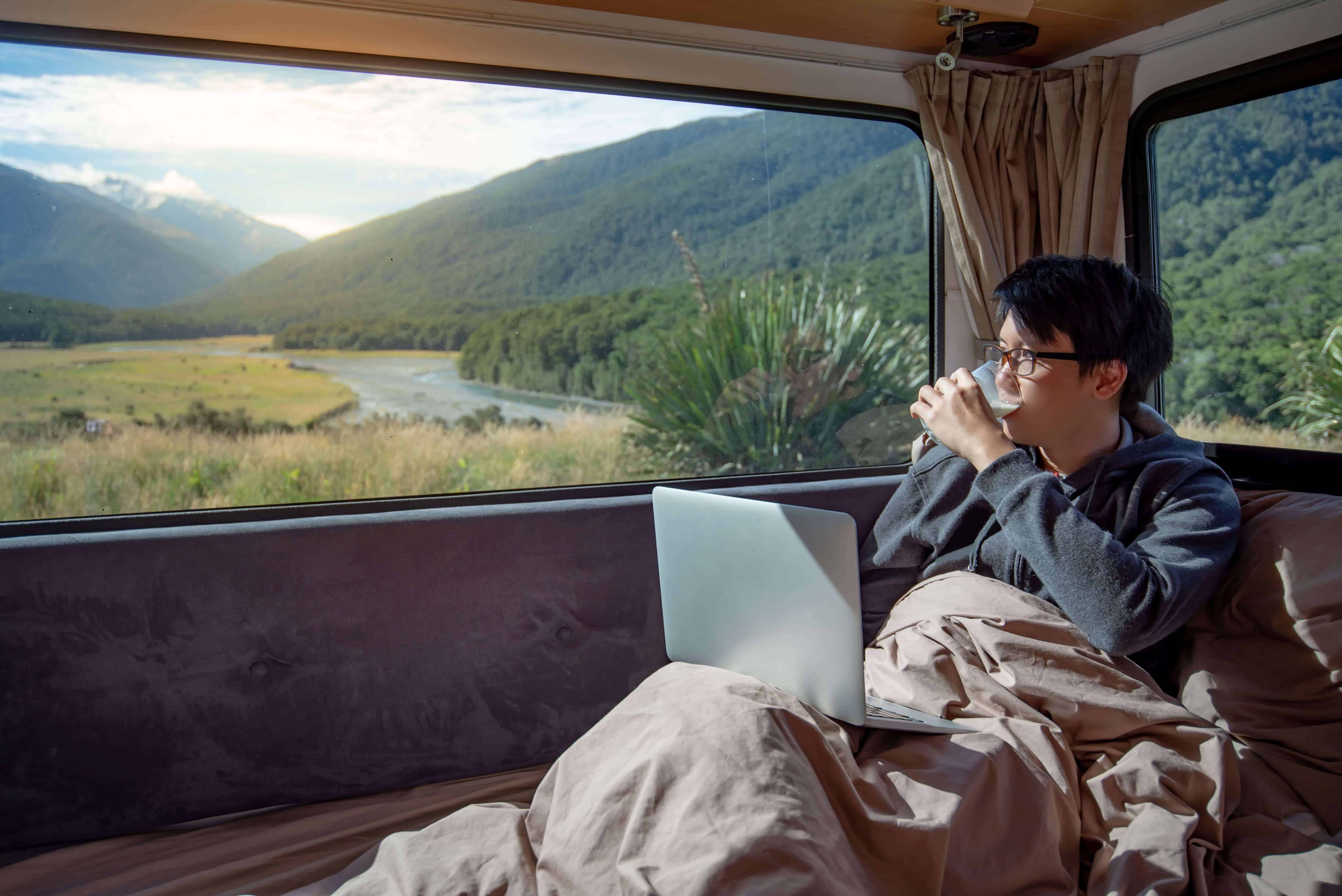 What are the costs of living in your motorhome or campervan?
The main benefit of living in a motorhome is that it is enormously cheaper than buying a flat or house. All your utilities combined are likely to come in cheaper than the cost of powering a regular house, so it can be a cheap alternative for younger people who may struggle to get on the housing ladder in the current climate. Even storing your motorhome in a camping ground or certified parking area will be relatively cheap, and if you intend to stay in one place for a while your petrol won't be too expensive either.
Having said that, the initial expenditure of purchasing your motorhome can be quite a lot depending on the make and model you want. There is the option of buying a cheaper one at first and upgrading at a later date.
The other big expense to consider is your insurance. Finding cheap motorhome insurance can be tough at the best of times, but if you live and work in your motorhome it presents more of a risk than one that is used sporadically throughout the year. Finding the right insurance coverage means being constantly aware of the situations that could arise. If you live and work in your motorhome then you are likely to have more valuables inside than you would if it were purely used for a holiday. This makes it an attractive prospect for thieves and, as such, you should have theft and vandalism insurance as part of your overall policy.
There are a number of optional extras you can include with your motorhome insurance so it's best to talk with your broker about what is included or excluded. There is a fine line between over- and under-insuring your motorhome and finding that balance is the key. Conduct a motorhome insurance comparison and don't always go for the first quote you receive.
What do you need to know about travelling in a motorhome?
The draw of the open road and the freedom it affords is the most attractive prospect for many people who are sick of the daily grind. Discovering new places and waking up to different scenery every day can be soul-enhancing. However, you need to be mindful that your life in a motorhome will never be the same as the one you led in bricks and mortar.
The most important element to think about is that you will downsizing almost every aspect of your life. You will need to learn to live with the bare minimum. For a lot of people, this is a positive thing as it means letting go of things you don't really need in favour of a less-is-more approach to life.
However, there are some downsides which you really do need to think about before you up sticks and start anew. You will not have a fixed abode and therefore will not have a postal address, which can be tough when you want to organise banking and paying bills. Similarly, the amenities you become used to in a fixed area, like doctors and dentists, will not be immediately available to you.
Of course, you can get your post delivered to an alternative address, such as the home of friends or family. However, this means you will not be able to vote in local or national elections as you must be registered as living at a fixed address to be eligible. Another potential option is to rent a virtual mailbox; these are services that will scan and email your mail to you so you can check it on the move.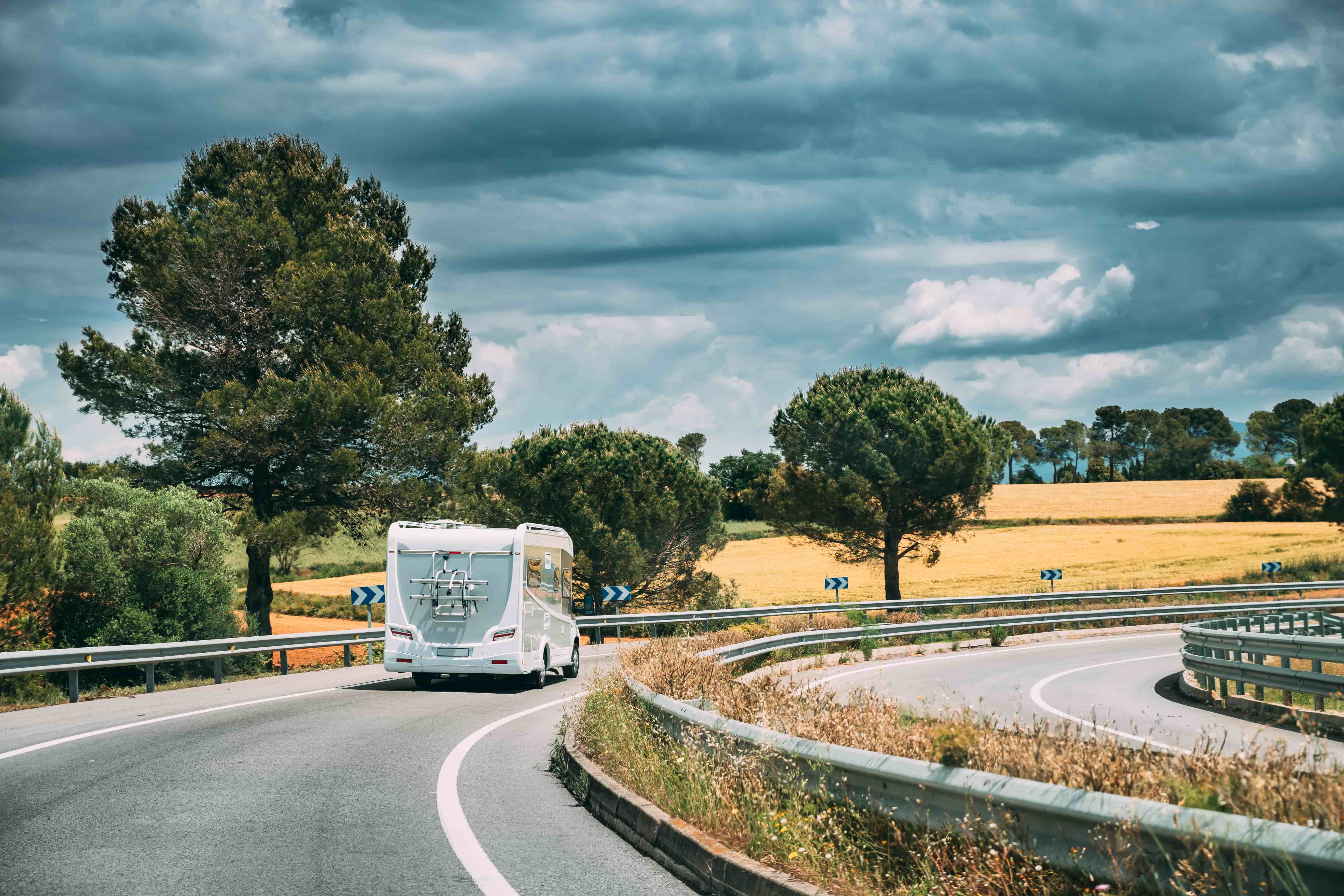 How do you know you will enjoy living in a motorhome?
This is a tough question to answer as it is all down to personal preference. Without prior knowledge of travelling in a motorhome, it can be tough to make a decision as to whether you will enjoy it full time. It's recommended that you rent a motorhome for a while and see if the van life is something you can get on board with.
It is becoming more and more popular for younger generations who struggle to purchase a home and don't want to give up the freedom of youth. There are hundreds of blogs online that can offer you detailed advice on living life on the road, so do your research. There is so much to be gained from the lifestyle, but it's not for everyone. However, we live in a connected world where we are closer together than ever, so why not live the dream whilst still being professional and earning a wage? It could be just the change you need in the coming year.