Owning a horse is an expensive but rewarding hobby as you get to spend your time with one of the world's most intelligent and beautiful creatures. As a horse owner, you want to make sure your animal is safe during all journeys which means finding the best insurance for your horsebox.
Insuring your horsebox is not the same as insuring your horse, so you will need to make sure you have the right animal cover as well as cover for the trailer your transport them in. It is a vital part of horse ownership and promotes the safety of your horse as well as other road users. When you start looking for horsebox insurance online,
What is a horsebox?
The term horsebox refers to the motorised vehicles that are designed to carry one or more horses. Motorised horseboxes are subject to the same rules as any other motorised vehicle on the road – i.e., you must have a minimum level of insurance to be in accordance with UK laws. You could opt for third part only (TPO) cover for your horsebox, which would cover the costs of repairs to third-party vehicles and property, however you would be expected to pay for your own repairs from your pocket. TPO is the legal minimum level of cover you need; but even though it almost always the cheapest insurance option, it is not broad enough to protect you against the many risks associated with using a horsebox.
The caveats associated with horseboxes are based on its weight. For example, you could use a van insurance policy to cover a vehicle that weigh less than 3.5 tonnes, however anything heavier than that will need to be covered by HGV insurance.
'Horsebox' can also refer to horse trailers, which are pulled along behind a standard vehicle. Most motor insurance policies will have third party liability cover for trailers as a standard feature of your cover, but you should check this with your broker to ensure you have the protection. Many motorists do not have insurance for their trailers, which can result in huge financial burdens, particularly as horse trailers are more specialised than regular ones.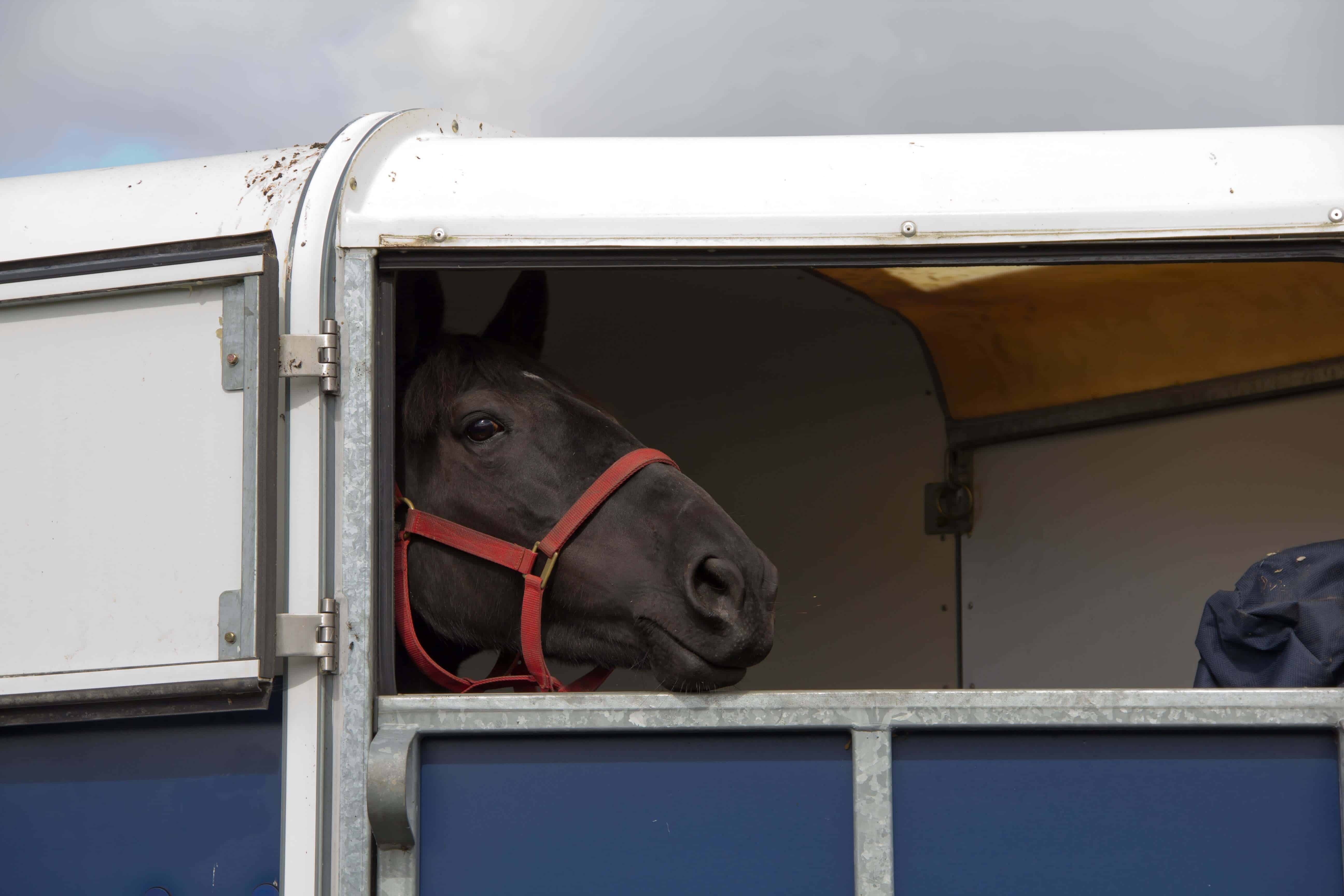 What kind of insurance is available for your horsebox?
Whether you use a motorised or non-motorised trailer, it can be an expensive piece of equipment that needs to have proper cover to be road legal. Third party only (TPO) is the legal minimum level as it is with all vehicles on UK roads. However, TPO is usually not wide-ranging enough to cover the many risks that operating a horsebox presents.
Comprehensive horsebox insurance covers all the same things as TPO, but with added layers of protection such as breakdown insurance and accidental damage cover. You can create a bespoke policy that amalgamates all the key features you would require for the specific way you use your horsebox. For example, you may only use your horsebox a few times a year in which case you may be able to secure a cheaper premium if you keep within a certain mileage threshold.
It is worth bearing in mind that the way you use your horsebox will influence both the price of your premium as well as the features you will need to include as part of your policy.
Business Use
If you use your horsebox as part of your business, such as breeders or professional riders, you should tell your insurer. You might be able to secure a less expensive policy if it is used for work or they may be further legal obligations to consider
Private Use
Standard social, domestic, and pleasure uses cases all count as private use. If you are moving horses for group rides with friends or transporting your own horse between private stables, it counts as private use
Horse Transporters
If you take payment for the transportation of horses, or you work for a company that hires horseboxes with drivers, you need to let your broker know. There may be certain policy exclusions or inclusions that you should be mindful of.
What are the necessary features of horsebox insurance?
When it comes to securing horsebox insurance online, you need to have a strong idea of the types of features that would be of use to you. There is a risk of being under- or over-insured, however the latter is always better than the former.
Some of the most prevalent features you can expect to see and consider include:
Breakdown cover
Horsebox insurance with breakdown cover is well worth considering. When your horsebox breaks down, you not only run the risk of a costly recovery, but you must also consider the safety of your horse. Stress is not good for any animal, so getting back on the road quickly and efficiently can make all the difference
Limited mileage discount
As we mentioned above, limited mileage cover can be very useful if you rarely use your horsebox. Even if you do not use it regularly, it still needs to be insured (unless it has a SORN notice). This means that you are paying to insure something you do not often use; limited mileage cover can help reduce that price as you will be able to keep below a threshold agreed with your broker
Theft & malicious damage cover
Horseboxes can be an attractive prospect for thieves who understand that a specialist vehicle could fetch a pretty penny if it is sold. Although many people would not accept a stolen horsebox, you may still want to protect it with theft cover. Also, vandals are unpredictable and in the event of damage caused by vandals, your insurance would pay out for repairs or a replacement vehicle if it is damaged beyond repair.
These are just a few of the features you can include as part of your policy. We recommend discussing your needs with a broker to get the best and most detailed information.