Taking your motorhome abroad can be daunting, with so many rules differing from country to country. Whether it's the side of the road you drive on, parking regulations, language barriers, or finding the best motorhome insurance, any number of stressful situations may arise. Even though these elements are all part of the adventure, you can save yourself hassle by making sure you are properly prepared.
So, if you're thinking of crossing the Channel and taking on Europe from the comfort and convenience of your motorhome, you need to take stock of a few important things. We've put together some helpful tips to remember before you set off on your European adventure.
Preparing Your Motorhome for the Journey
You probably know your motorhome inside out, particularly if you are no stranger to lengthy staycations in your home-away-from-home. However, travelling across the continent can feel very different from home soil, so it's important to be mindful of the limitations of both your motorhome and the country you are travelling through.
Before we look into the various different rules and regulations Europe may throw at you during your trip, let's take a look at some of the equipment and tools you will need on hand for a safe and secure motorhome holiday.
Warning triangle
Although it is unlikely you will need this, as with lots of entries in this list, it is an absolutely vital piece of equipment. It is required to carry these in most countries in Europe, and in places like Spain and Croatia you are obligated to carry two on board.
Fire extinguisher
Fire extinguishers can make all the difference in the event of a fire. Even if you are not located in a built up area in which a fire would easily spread, you can minimise damage to your motorhome if you can safely use the appropriate fire extinguisher. Fires can be cause from stoves, faulty electronics, or poorly-maintained wiring, so it is very important to have the correct type on board.
Spare headlamp bulbs
This might not be something you would ever consider carrying on board your motorhome, particularly when they are easily replaced by professional mechanics on home soil. In Austria, Croatia, Italy, and Spain you are required to have spare bulbs, but in some other countries this is only recommended.
Reflective jacket
This is required in Austria, Belgium, Croatia, Italy, Portugal and Spain. It is an important piece of kit as there may be occasions where you are on the road in low light (an evening breakdown for example), and if you are in a less built up area you may not be easily seen.
Nationality plate
You must have a GB plate on your motorhome when you travel in Europe. However, if you have a number plate with the EU symbol and 'GB' on it you will not have to have a specific GB plate. You can be fined if you do not have this displayed on your vehicle.
First aid kit
This is a wise choice for any motorhome travel, whether at home or abroad, as you never know what might happen during your journey. It is mandatory to carry one on board your motorhome in Austria, Croatia, Czech Republic, Slovakia, Switzerland and Slovenia.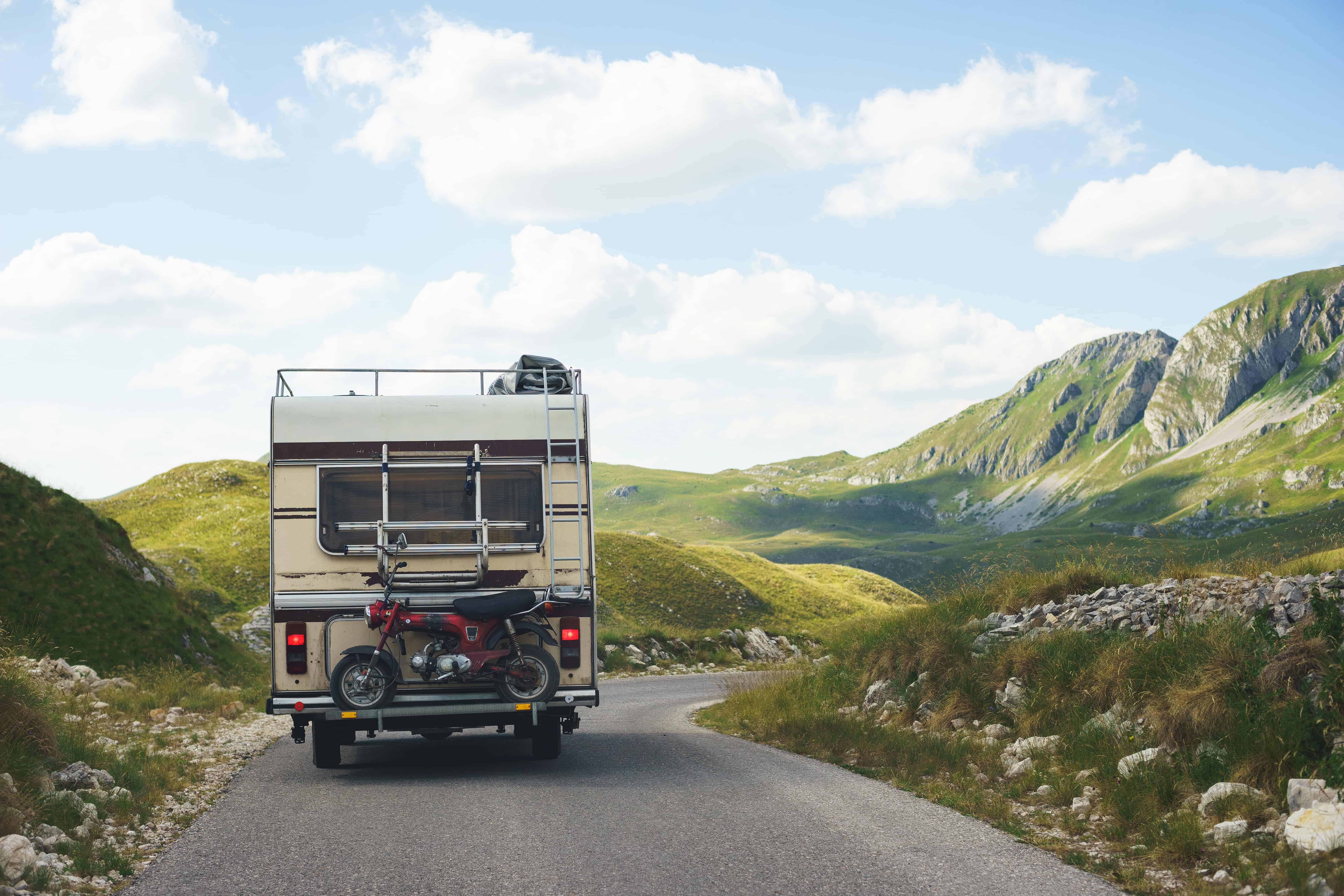 Insuring Your Motorhome for EU Travel
One of the most important things to do before you set off abroad is to make sure you have the right insurance coverage for the time you are away. Although you might think your standard UK coverage is enough, every broker is different, and this means that standard policy features differ from company to company.
EU cover is often an optional extra, so when you look for motorhome insurance online quotes you need to be sure you've requested this as part of your overarching policy. Make sure you check which countries your cover extends to and whether you are able to pay extra to ensure your cover works in countries that are not included as standard.
The features of your motorhome insurance may not extend to the EU in the same way as in the UK. For example, the motorhome breakdown cover rules in your home country may allow your vehicle to be transported back to your home if it cannot be fixed at the roadside. This would be a great deal more expensive in Europe, meaning you will likely have to pay a fee to do the same thing that would commonly be included as part of the price should it happen in the UK.
Before you even think of going away, ensure that your policy is up to date and that all necessary paperwork and contact details are stored safely in your motorhome.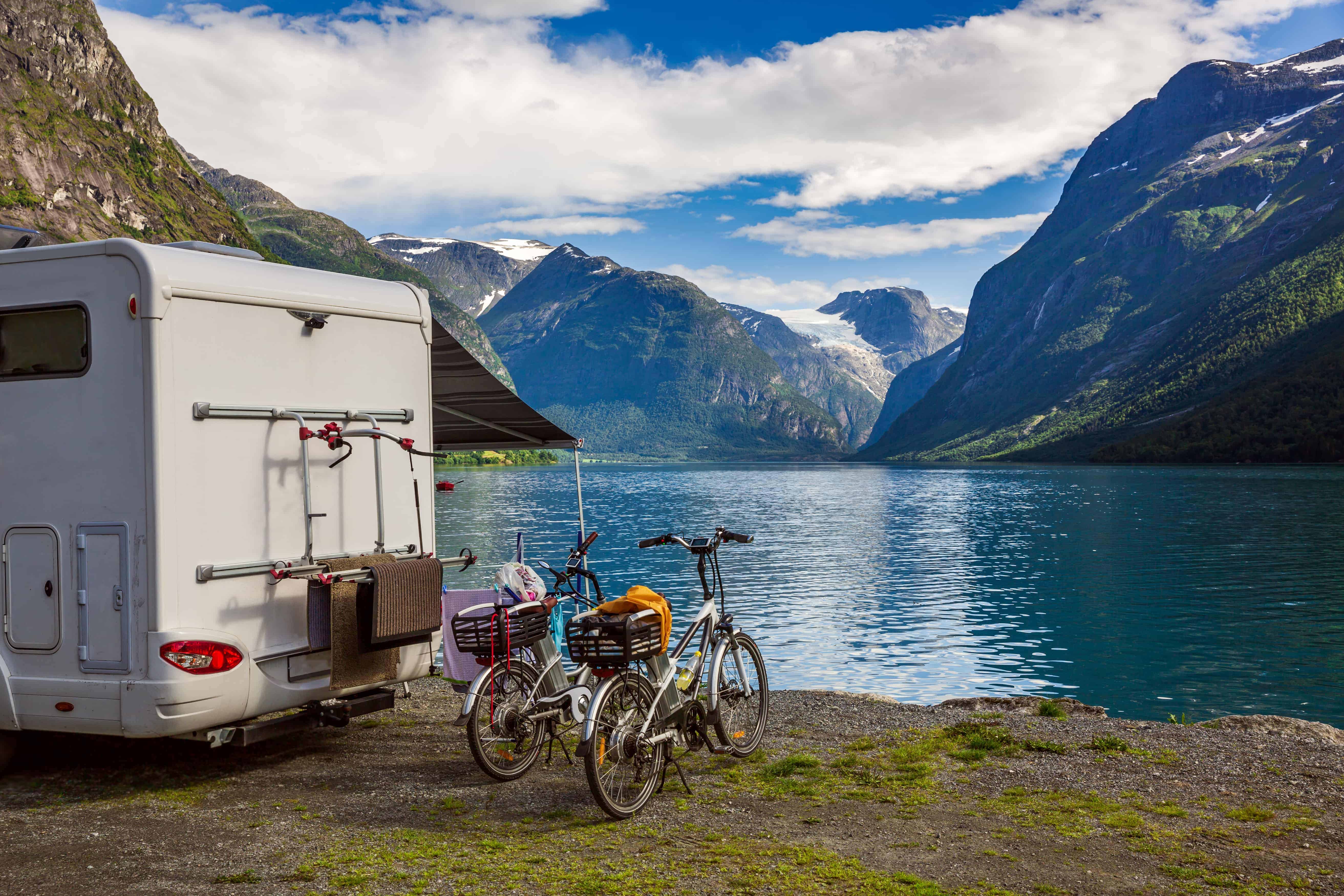 How to Find the Right Motorhome Insurance
When you start looking for motorhome insurance online quotes, you need to have all the vital information at your disposal. You should have all the essential elements written down, so you are able to give potential insurers everything they need to provide an accurate quote.
The weight, length, engine capacity, and age are all determining factors in composing a quote and you must be honest with brokers about these things in order to have the most suitable policy for your needs; not to mention that if you do not provide honest answers when purchasing your insurance you will end up invalidating your policy.
There are many steps you can take to reduce the cost of your premium, including fitting immobilisers and tracking equipment. This will reduce the chance of your motorhome being stolen, therefore reducing your risk factor and allowing brokers to give you a better price.
Similarly, where you keep your motorhome when it is not in use will influence your quote. If you keep it off the road or in a garage, you will be able to secure a better price. Having said that, keeping your motorhome safe abroad may be harder than it is in your home country, so we recommend looking at extra ways of securing it.
When it comes to finding a quote for your motorhome insurance, it is best to go for a specialist broker who understands the unique challenges faced by motorhome users when they are overseas. Also, don't just opt for the cheapest quote as this will rarely mean you are fully covered. Shop around for quotes, or simply fill in our form and let us do the legwork for you. QuoteSearcher will partner you with a range of brokers that specialise in providing competitive quotes for motorhome insurance.