Managing a fleet of vehicles, whether these are vans, cars, motorbikes, or lorries, can be tough. With so many vehicles and drivers on the road at any one time, there are a multitude of risks that could be faced.
When you start looking for fleet insurance quotes, you need to think of a wide range of elements in order to create a policy that works for you and not against your wallet.
Obviously, having business fleet insurance is the key to protecting your fleet, but how can you be sure what risks you and your drivers will encounter on any one day? This can be a huge issue as you are likely not feeling positive about paying to cover a situation that might never occur.
What are the levels of cover to choose from?
With any motor insurance, there is a legal minimum level of cover you must have – third party only (TPO). However, this only covers the costs of damage to a third-party vehicle whilst damage to your vehicles will need to be paid from your own pocket.
A step up from TPO is third party, fire and theft (TPFT). Although TPFT will pay out for the theft of a vehicle or for fire damage, again it is rarely enough for a business fleet due to the time your vehicles spend on the road.
The best way to ensure you are covered properly against many of the situations that could arise is to opt for comprehensive cover which will encompass a range of features that come together to form one, wide-ranging business fleet insurance policy.
How to work out what insurance features you need
Looking for fleet insurance quotes means ascertaining your needs in as much detail as possible. Before you sign on the dotted line, you need to be sure that you have as comprehensive a policy as you need, without spending over the odds for your premium.
There are some questions to ask yourself before you start the process:
What kind of business do you run?
There are many types of business that would utilise a fleet, and not just those that are based on the road. Of course, taxis and courier businesses that are based entirely on the road are one thing, but you may also be a plumbing, building, or landscaping firm that utilises a fleet.
The type of business you run has a direct influence on the kind of cover you will need. For example, electricians and plumbers will need to think about cover for their equipment and tools while they are in the vehicle. Couriers, on the other hand, will need to think about goods in transit (GIT) cover to protect their consignments while they are on the road.
What kind of vehicles make up your fleet?
Just like the business you run, the actual vehicles that make up your fleet will also have an effect on the type of policy features you need as well as the cost. HGV fleets will have very different needs from that of small cars or vans.
Opting for comprehensive cover means looking at the very things that make your fleet unique. Perhaps you have a mix of vehicles and you need them all covered under the same policy – this is definitely possible. Or, you might be a city courier company with a large fleet of motorbikes; you would not expect to have a policy that includes features not specific to motorcycles.
How many vehicles do you own?
Different business fleet insurance brokers define fleets in varying ways, most will set a minimum of at least two whereas the maximum number can go into the hundreds or possibly thousands, depending on the size and breadth of your business.
There may be options for extending your fleet later on as your business grows, which would mean adjusting your policy accordingly. The great part about comprehensive cover is that it is so versatile, and most brokers will be able to help you scale your insurance as and when you need it.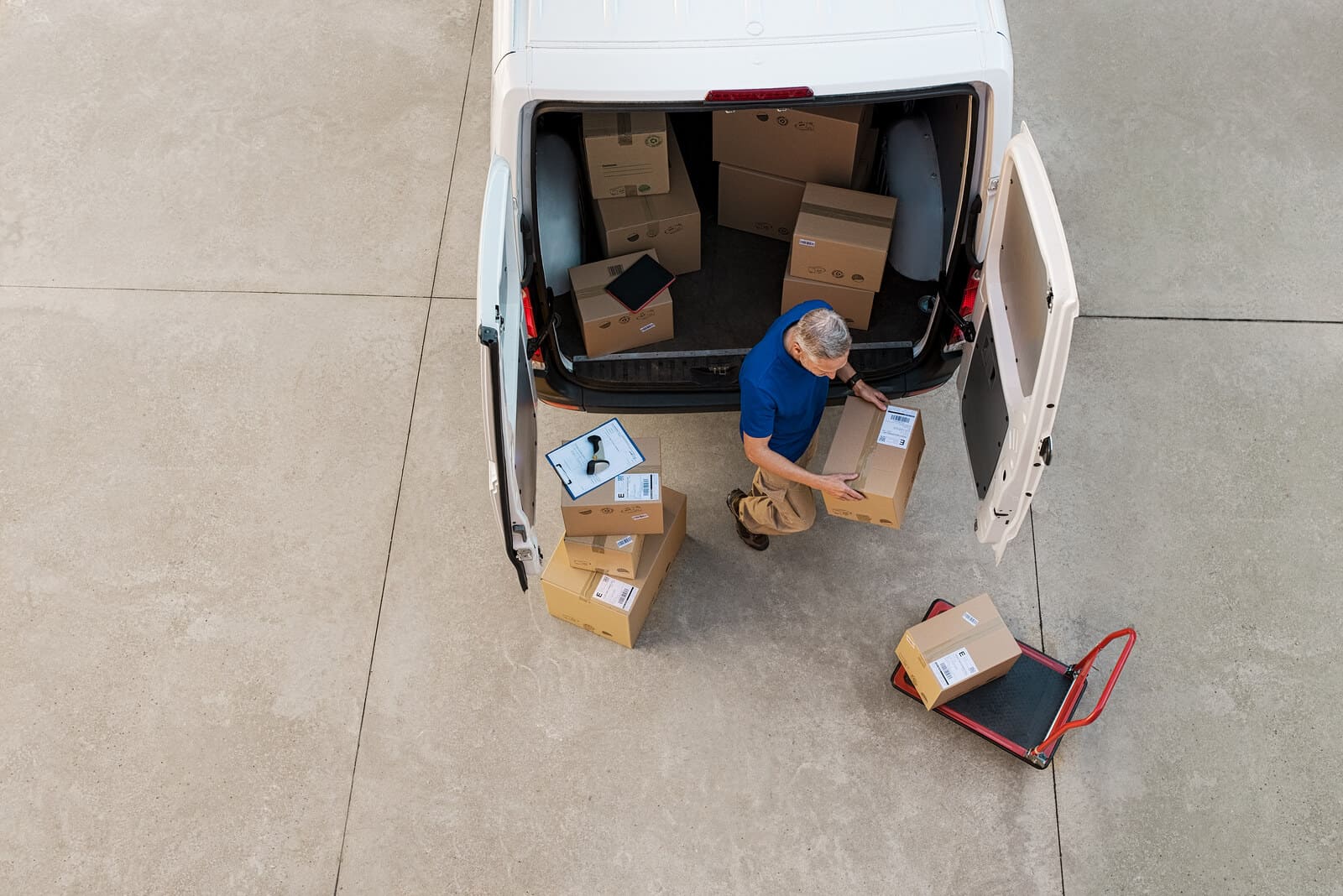 Selecting the right policies for your business fleet insurance
Of course, many of the features you include in your business fleet insurance policy are optional due to the nature of comprehensive cover. You will get certain elements as standard but there will also be many options for add-ons that can help protect you from very specific claims that you are most likely to encounter during the day-to-day management of your fleet.
We recommend discussing your needs at length with your broker so you can be one hundred percent sure that you are not over-paying for features that are not applicable to your business.
Some policies, however, will most likely apply to a large portion of fleet-using businesses. Some of these include:
Breaking down is stressful at any time, let alone when you are in the middle of a working day. Whatever business you run, you cannot afford to be stuck at the roadside when you should be completing a valuable journey. Breakdown cover will pay out for the cost of roadside assistance and sometimes your onward journey, depending on your broker.
This is another feature that can be applicable to any fleet. As we all know, even a small crack in your windscreen can develop into a dangerous situation that might require a full refit of a new windscreen. Depending on the types of vehicles that make up your fleet, this could be extremely expensive (particularly in the case of specialist vehicles or HGVs and lorries). We recommend including windscreen cover in order to mitigate the costs of repairing and replacing it.
Employers' liability cover
This is an integral part of your cover and is required by law for any business that employs staff, even on a part-time or voluntary basis. Without this, you could face a significant fine of up to £2500 per day. Essentially, employers' liability insurance protects you and your workforce from claims made against your business by a current or former member of staff. It will cover the cost of legal, medical and compensation fees that are a result of such a claim.
In a similar vein as employers' liability cover, public liability will cover the costs associated with claims made against you by a member of the public. This may refer to damage to their vehicle or of personal property, or an injury they have suffered that was deemed to be the fault of one of your drivers. Again, this will cover the costs of legal assistance, medical treatments and compensation.
Replacement vehicle cover
Any time a vehicle from your fleet is kept off the road, for any reason, your fleet is no longer running at its full capacity, meaning your business is losing money. Replacement vehicle cover can be arranged for almost all vehicles, although larger or more specialist vehicles will most likely be more expensive. You should discuss your needs with your broker in order to ensure you have the right cover in place so you can enjoy better performance while your original vehicle is being repaired.
Any/Named driver insurance
This one is an important one. You may have a fleet of vehicles whereby the same driver operates the same vehicle every single day; or, you might have the opposite situation where workers come to a main location and use whatever vehicle is available at that time. Whichever situation you are in, operating with an any driver or named driver policy respectively will help keep your costs at an efficient level.
This list if of course not an exhaustive one, being as there are so many policies out there. There are a number of policies that are quite specific and may only be applicable to certain businesses.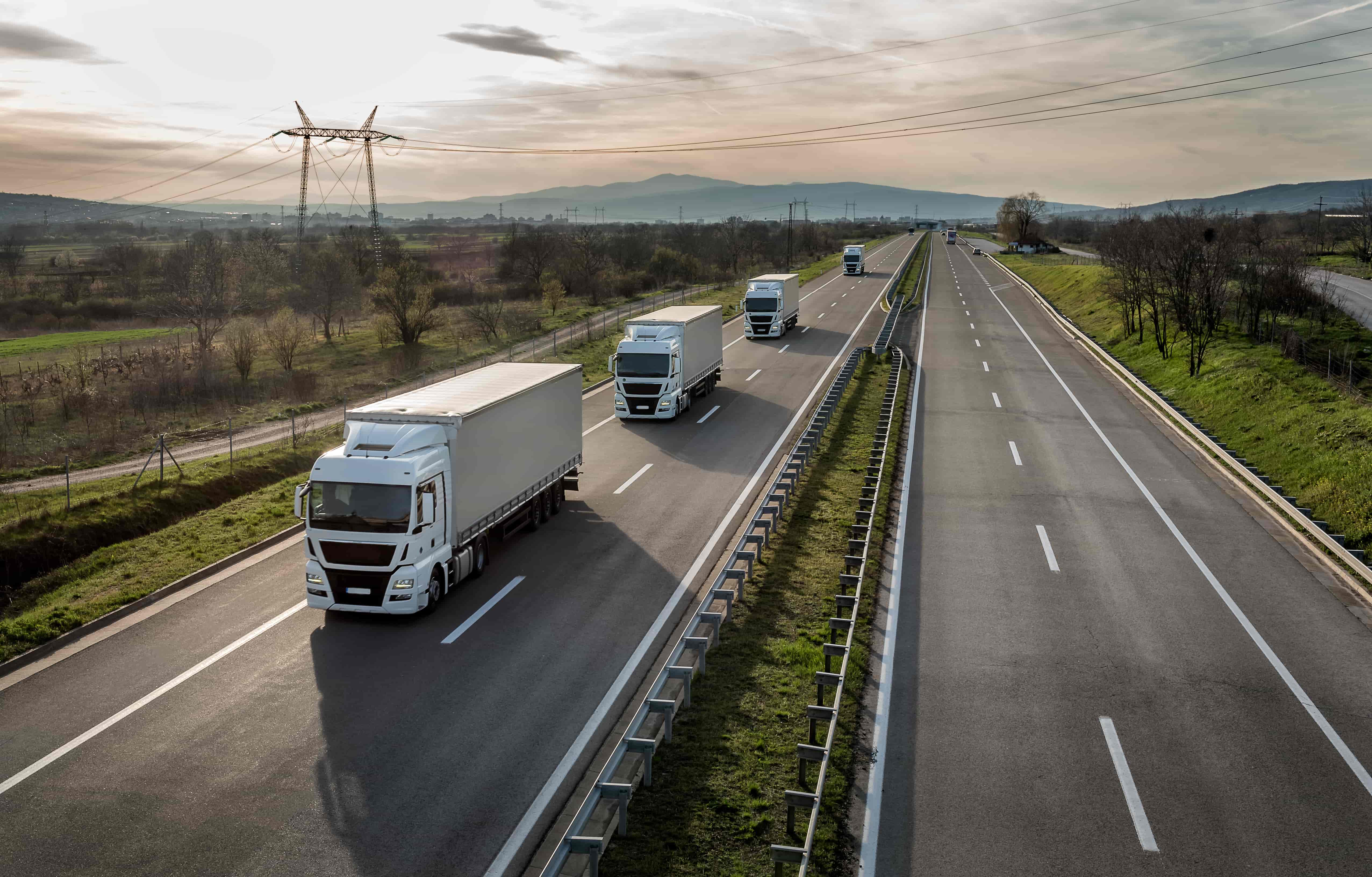 Business-specific fleet policy features
Here is a rundown of some business types and the corresponding features we recommend looking into:
Courier fleets
Goods in transit insurance
This covers the goods your fleet delivers during the time they are being transported from A to B. If the goods are damaged in an accident, or are stolen from your vehicle, you can claim for the amount needed to replace them
Mixed vehicle fleet insurance
Courier companies often have a fleet comprising cars, vans and motorbikes, each being used to deliver different things to different places. If you want to cover a fleet of mixed vehicle types, discuss your options with your broker
Trade fleets
Tools and equipment cover
Any tradesperson that uses a vehicle to go from job to job will have valuable tools and equipment within. If these things are damaged in an accident or are stolen or vandalised, your business will suffer. Insuring tools and equipment will make sure they get replaced at no cost to you
Personal belongings insurance
Again, tradespeople who spend a large amount of time going from place to place in their van will likely keep certain personal belongings within, such as a mobile phone or a change of clothes. You can have these pieces insured so if a fleet vehicle is stolen, your employee will not be left out of pocket
HGV fleets
Hazardous materials cover
If you operate an HGV fleet, you may be required to transport hazardous materials such as waste or chemicals. In this instance, the risks are more pronounced than for the delivery of standard items or materials. Covering your fleet against situations that might arise from the handling of such things is highly advisable
European cover
HGVs often drive long distances, and this can take them across to the continent for certain journeys. If your business operates internationally and your drivers are required to make such journeys, you need to be covered in the same way over there as you are over here. European cover will extend the breadth of your policy during the time spent abroad
How to keep business fleet insurance costs down
Fleet insurance quotes can be daunting, but there are ways you can keep the cost of your premiums down.
It is important to have a good understanding of what your policy includes and what exclusions may also apply. However, there are many steps you as a business owner can take to ensure your fleet operates as effectively as possible, which can also have a marked effect on how much you actually end up paying.
We recommend looking at the following areas in order to minimise costs:
Security
The way you fleet is secured when not in use is an important influence on the price of your insurance. As with all insurance, the fewer risks you present, the less expensive your insurance will be. So, if you lock away your fleet vehicles in garages or utilise immobilisers or wheel locks then you are already going in the right direction.
If your employees keep their vehicles with them outside work hours, you need to ensure they are taking the appropriate steps to secure them.
Driver age and ability
The safer your drivers, the less your insurance will cost; this is why it is so important to hire drivers with clean driving records. Also, prices will drop considerably if you employ drivers over the age of 25 (statistics show that drivers below this age are more likely to get into accidents and drive erratically).
If you employ people below this age, we recommend not having them as a named driver on your policy. Allow people over the age of 25 to drive exclusively, this will allow you to keep your younger members of staff without them having to drive.
Telematics
You can help reduce the cost of your premium but employing telematics. This refers to a black box system that can be installed in your fleet vehicles that records information about your drivers' performance – including speed, braking distance, general driving safety and more.
You can then send this information on to your insurance provider who can use the data to give you a more accurate price based on driver safety and performance. This is also a good incentive for your employees.
What else do you need to know?
It's always best to chat through any questions or queries with your broker, however the most important thing is to compare fleet insurance quotes. Don't just take the first one that comes your way as there are brokers out there that will work hard to create a comprehensive policy at a competitive price.
At QuoteSearcher, we do the legwork for you. We work with a panel of dedicated brokers who understand the ins and outs business fleet insurance. One simple form starts your journey to better and cheaper fleet insurance quotes – fill yours out now!