When it comes to comparing horsebox insurance quotes, you need to know exactly what elements make up your ideal level of cover. Even if you only transport your horse or horses once a year, the vehicle they travel in must be insured to be legally allowed on UK roads. Let's take a closer look at the levels of cover that are available and how to design the best policy for your needs.
What is a horsebox?
Horseboxes are either motorised vehicles that are designed to transport horses, or the term can refer to a horse trailer that is attached to a vehicle to be towed. In this instance, we are referring to a motorised horsebox – we'll look at horse trailer cover a bit later.
A motorised horse trailer, with a driver compartment and subsequent stalls for the animals, is obliged to have a minimum level of cover by law, as with any motorised vehicle in the UK.
This type of specialist vehicle is often a highly-expensive bit of equipment that needs to be protected against many situations that could occur during its use – the only way to do this is by selecting a comprehensive horsebox insurance policy.
What levels of cover are available for horseboxes?
As with all vehicles in the UK, horsebox drivers must have third party only insurance at the very least in order be legally allowed on the road. This means that any damage to another person's vehicle is covered, but damage to your own will need to be repaired at cost to yourself.
However, the damage that can be suffered by a horsebox versus a normal car would very likely be significant due to its specialist nature and design. This means that third party only insurance just doesn't offer the necessary level of cover.
A step up from third party only is third party, fire & theft insurance, which protects the other person's vehicle as well as paying out for fire damage or if your horsebox is stolen. A further step up still is comprehensive cover, which will include a number of features designed to offer maximum protection against a wide range of claimable events.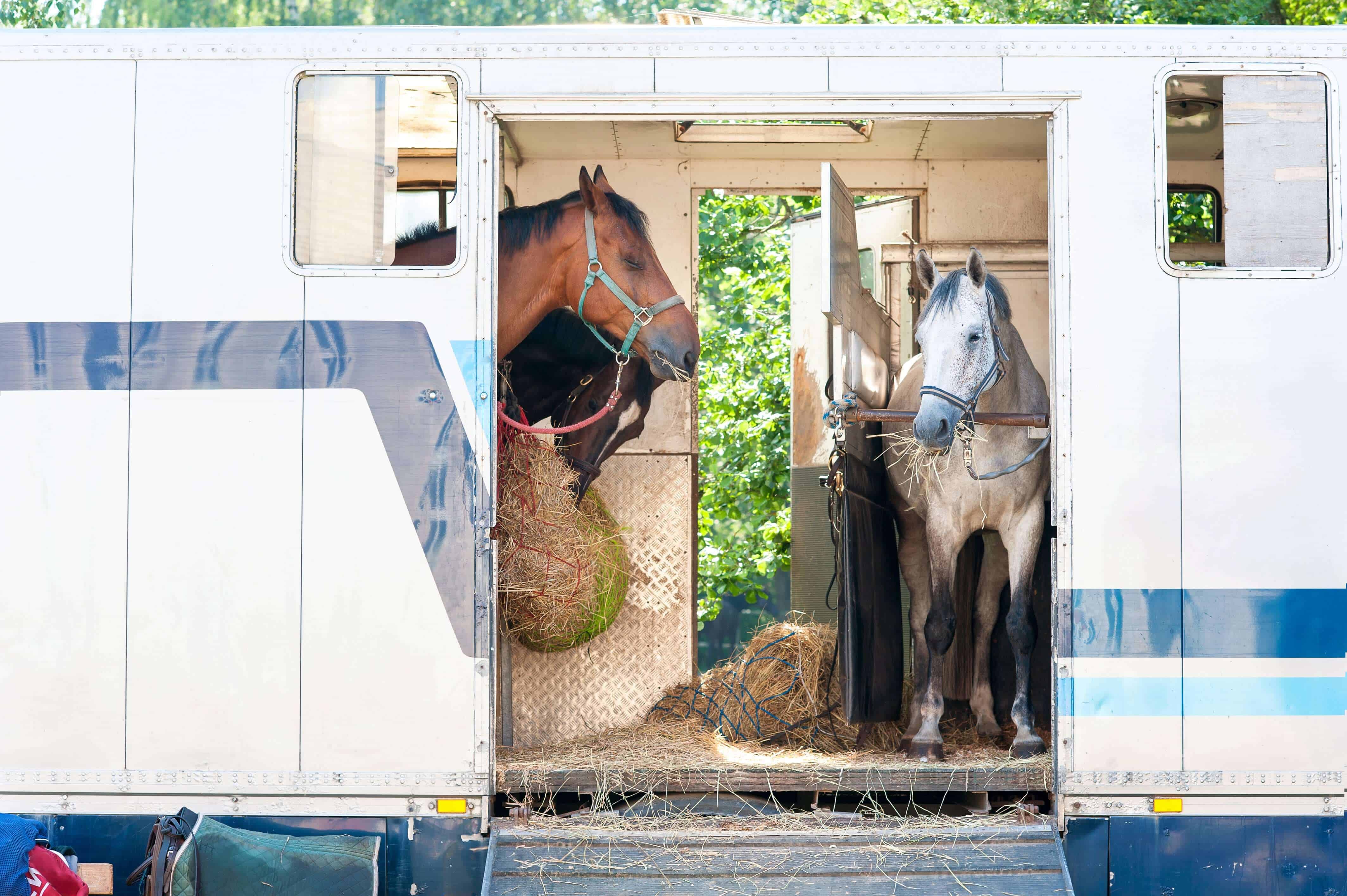 What features should be included in your horsebox insurance policy?
The features you include as part of your policy are entirely up to you. There may be some elements that come as standard, such as breakdown insurance for example, but in general you will be able to help define the key features that make up your comprehensive policy, making it completely bespoke and therefore tailored to your specific needs.
Some of the key features to consider are:
Breaking down in any vehicle can be extremely stressful, let alone one that houses animals that can be unpredictable and suffer in unusual situations. Breakdown insurance, as we mentioned above, might come as a standard, but you should make sure to check this when you come to compare horsebox insurance quotes.
You may also want to check whether this breakdown cover extends to your onward journey or stabling costs should your horsebox not be able to be repaired at the roadside.
Limited mileage insurance
Some brokers can offer a discounted insurance price if you keep within a limited mileage throughout the year. Usually from between 5000 to 10,000 miles per year, limited mileage cover can reduce costs significantly
This would be of particular use to private horse owners who do not need to travel with their horse often. Of course, you must keep within the mileage threshold to keep your policy valid.
Market value replacement insurance
In the event of an accident that leaves your horsebox completely unusable, you need to know that you can get a replacement vehicle as quickly as possible.
If you select market value replacement cover for your policy, it means you can replace your horsebox at the price it would fetch at market, rather than basing it on the assumption that it would depreciate in value over time.
What about horse trailers?
If you use a horse trailer rather than a horsebox, you should still consider putting dedicated coverage in place. Although most comprehensive motor insurance policies will offer coverage for trailers, it usually only extends to third party damage cover.
This is unlikely to be of use to horse owners that regularly use a trailer because, as with horsebox third party insurance, it won't cover the costs of repairs to your trailer. We recommend looking into something that protects against a number of other elements like malicious damage, theft, or fire.
You must bear in mind the weight of your trailer when your horse or horses are on board. Your drivers license allows you to carry a trailer weighing up to 3.5 tonnes as long as you passed after January 1st, 1997. If you passed before this date, or your trailer weighs more than 3.5 tonnes, you may need to pass another test to be legally allowed to drive with the trailer attached.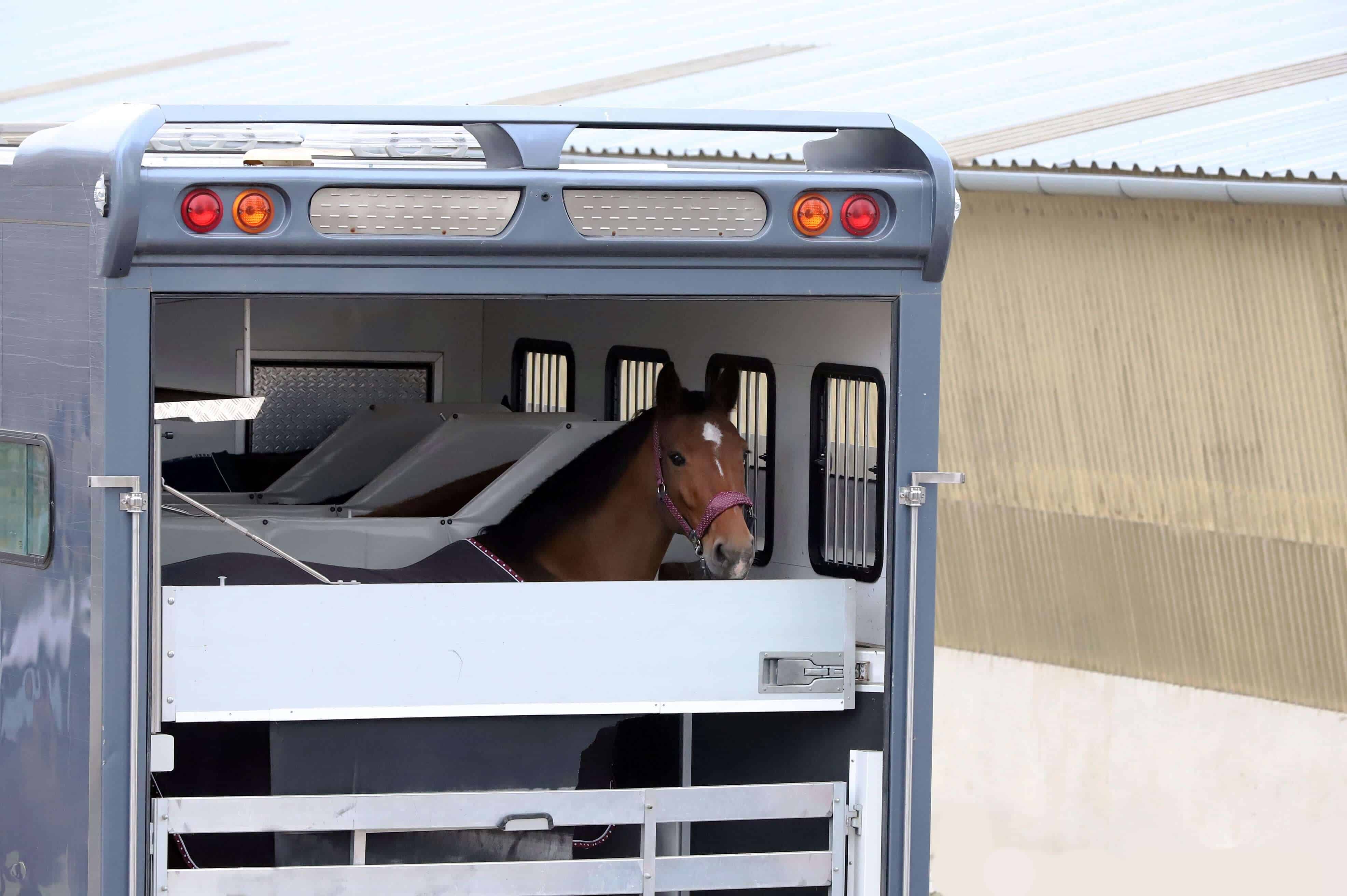 How will your horsebox be used?
Running an equestrian-based business changes may affect your horsebox insurance quote. Depending on how you intend to use it, your policy might need to include certain business-specific features.
For example, if you work as a horse transporter and receive a monetary fee for your work, you will need to inform your broker. This usually means you are operating on a hire and reward basis, similar to couriers and hauliers, and therefore insuring yourself for this use case is imperative and without hire and reward insurance you will not be in compliance with the law.
Another aspect you need to think about is who will be driving your horsebox or utilising your trailer. If you have a number of employees or staff who may need to use the horsebox at short notice, you should consider either any driver or named driver cover to make sure the vehicle is covered regardless of who drives it.
There are lots of resources out there to help you work out where you stand legally which can then help you define the type of horsebox insurance you need, including this guide from the Vehicle and Operator Service Agency.
How can you reduce the cost of your horsebox insurance premium?
Before you compare horsebox insurance quotes, you should make every effort to practice safety and security in order to help bring down the cost of your premium. For example, keeping your horsebox locked away securely when it is not in use is not just good common sense, but it also shows your insurer that you are trying your best to minimise the risk of theft.
When it comes to comparing horsebox insurance quotes, start with QuoteSearcher. We work with a panel of dedicated brokers whose specialist knowledge of horsebox and horse trailer ownership help them create bespoke policies for a competitive price.