As the owner of a catering vehicle, you probably come across hundreds of exciting situations. From festivals, to weddings, to fairs, you get to see a wide range of activities and some very happy, well-fed customers.
Despite the versatility of the job, it can be work and finding catering vehicle insurance for your business can add to the stress. You want to be fully covered, but you don't want to overpay for things that may not happen – that is the nature of the beast insofar as insurance is concerned.
Here, we are going to look at some of the insurance features you should consider before looking for catering vehicle insurance quotes.
The Most Common Catering Vehicles
The mobile catering industry is hugely profitable, and many entrepreneurs have given up their nine-to-five to follow their passion for food. The variety of mobile catering vehicles is enormous, from the greasy burger and kebab vans many frequent on the weekend, to the high-end vegan salad bars beloved by the more discerning foodie.
Virtually any food can be served from a vehicle and some of the most popular cuisines are pizza, wraps and sandwiches, burgers and hotdogs, regional street food, desserts and pre-packaged food items. As long as you have a space large enough to cook safely and you practice good hygiene, you could have a part in the growing number of mobile catering vehicles in the UK.
When it comes to finding the right insurance for your business, it's not only the type of food you want to serve to consider, you need to think about the most cost-effective vehicle from which to serve it.
The vehicles most frequently used are:
This is probably the most common style of mobile catering vehicle. It refers to vehicles whereby the driving compartment makes up the front part with a dividing wall between that and the food preparation area. Many businesses utilise refurbished vintage vehicles, or vehicles with eye-catching styles, such as repurposed buses, VW vans or ice cream vans.
Although having an aesthetically-pleasing van like these is one of the keys to bringing in customers, they can be on the more expensive side of things. Insurance for this type of vehicle will be more costly than the options we will go on to explore. The reason for this is that, as a combined road and service vehicle, you will need to take out standard motor insurance policy features as well as those associated with preparing and selling food. We will look into these features in more detail later.
A lot of mobile catering businesses opt for a towed trailer from which to serve their food. One of the benefits of this a trailer is that it is quick to set up and often affords more room than the somewhat smaller catering vans. You prepare the food separately from the driving area, and it is often easier to connect food trailers to gas and electricity.
They are also usually a little cheaper to run than a van and resale value is also relatively high. The appearance of a trailer may not initially be as attractive as a vintage van, so a little extra time should be spent on getting the aesthetics up to scratch. Also, some event planners do not like trailers as they tend to take up more room than vans.
If you use a trailer for your business, your insurance for the trailer will be on a separate policy from your standard car. The car itself will also need to be insured to tow the trailer, something that can be added on to your standard motor insurance.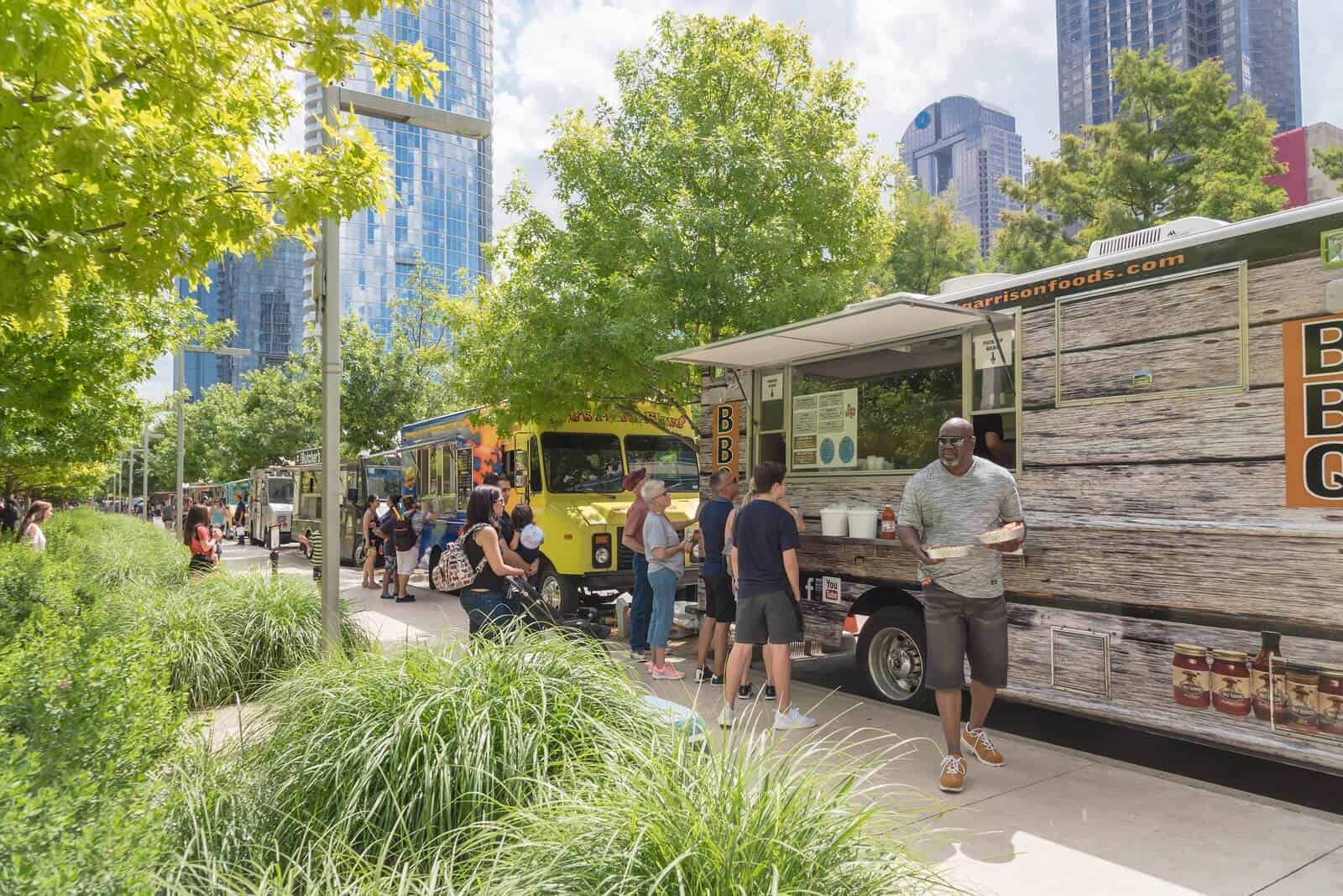 Choosing the Right Policy Features
When you start looking for insurance – whether this is a new business, or you are getting to your renewal date – you need to analyse the way your business works so you can inform your broker of all the relevant information. Some of the things they will ask about your business include:
What type of vehicle do you own?
What sort of food do you sell?
How many people work for you?
What is your current yearly revenue?
This will give your broker an idea of the kinds of risks your business presents and therefore how expensive your insurance premium will be. Your driving performance is also likely to affect the cost of your premium as your time on the road could present significant risk to third parties.
Let's take a look at the common features of mobile catering vehicle insurance:
In the UK, all motor vehicles are legally obliged to have at least TPO (third party only) insurance to cover the cost of damages to vehicles and property belonging to a third party. Unfortunately, this level of cover is the bare minimum so will not cover the cost of repairs to your own vehicle; these will have to come out of your own pocket.
Many people therefore opt for either TPFT (third party, fire & theft) insurance which offers the same as TPO with the added benefit of covering your costs in the event of a fire or the theft of your vehicle, or a fully comprehensive policy.
Fully comprehensive policies cover a wide range of elements associated with driving. However, you will need a fully comprehensive mobile catering vehicle insurance policy in order to cover both the risks presented on the road and standard catering and food-related risks.
Although TPFT will cover your vehicle against some of the standard claimable events, more comprehensive vehicle insurance is advisable. For vintage or refurbished food vans, you may want to look into agreed value cover.  In the event of a total loss, you will be paid a pre-arranged amount, so you will not lose out if the vehicle has depreciated in value over time.
Breakdown cover could also come in handy. The last thing you need with a van full of perishable stock is to break down on your way to an event. With cover for roadside assistance, you will be able to get back on the road quickly without paying over the odds to do so.
If you utilise a trailer to conduct your business, you will need to take out towing vehicle insurance to cover your car during the time it is pulling your trailer. For example, tow bars are actually considered to be a modification to your vehicle and therefore need to be declared to your insurer in order for your cover to be valid. It is extremely unlikely that you will be covered for trailer towing as part of your car insurance, in fact 78% of brokers do not cover them as standard.
You will also need to think of the weight of your combined vehicles and whether your driving license is valid for the needs of your business.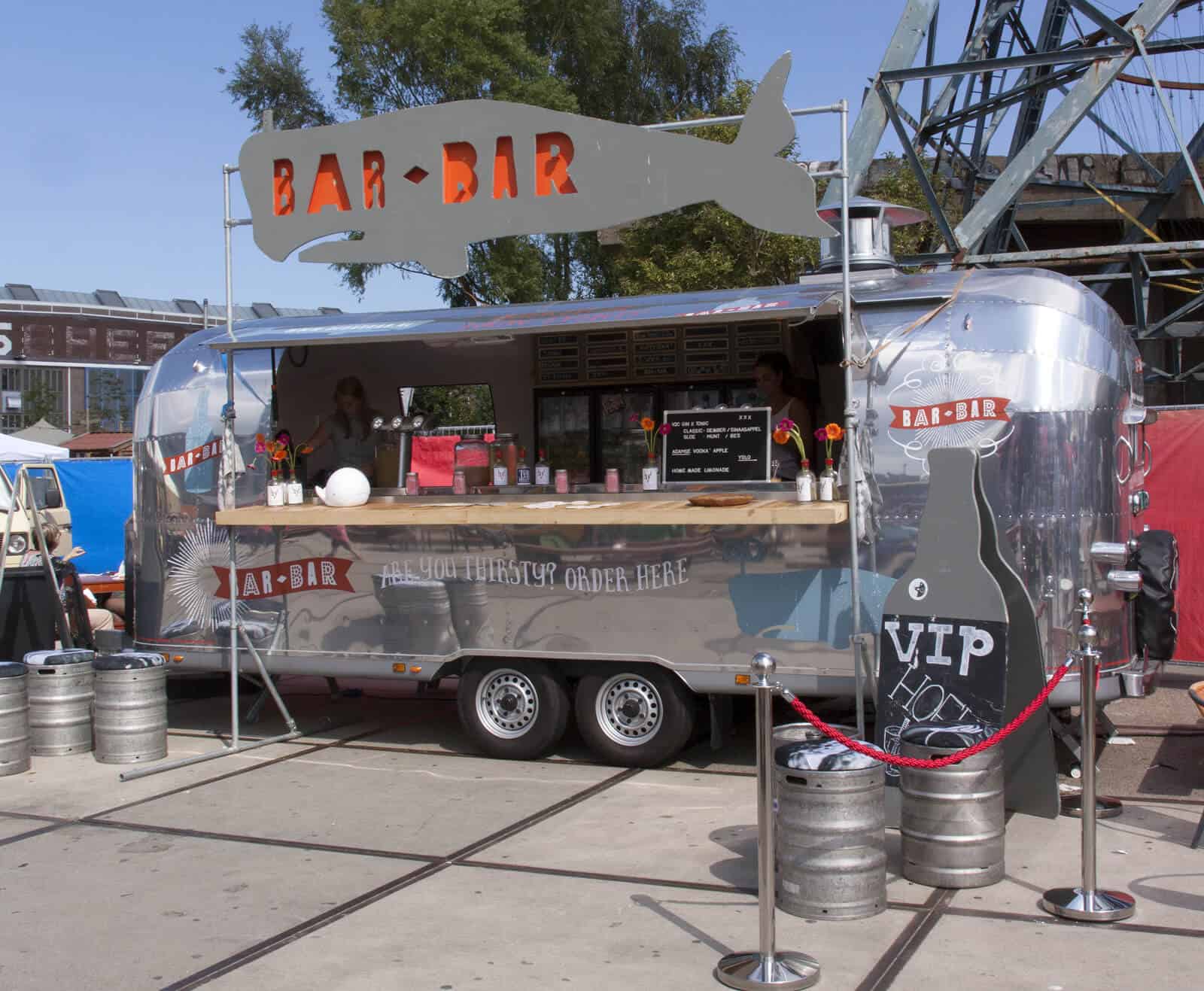 Your business only runs as well as your equipment and if a critical tool is missing, you will see a knock-on effect to your productivity. Expensive cookers and grills, or coffee machines and hot plates, will be expensive to repair and replace. Not only will you have to pay out to replace, you will lose money during the time you are unable to work to full capacity.
Equipment cover, as well as cover for your fixtures and fittings, will pay out these costs so you can get back to work as quickly as possible.
There are three types of liability insurance you need to consider, and each one could mean the difference between the success and failure of your business.
Public liability insurance works in the same way as TPO does for your vehicle. If a customer is injured as you are at fault, they could make a claim against you. Perhaps hot coffee is spilled on to their skin, or signage falls from your van and hits them, or even if you spill ketchup on their coat, you will be expected to cover the costs associated.
Medical, legal, and compensation costs can all mount up and cause a significant financial pitfall without the adequate cover.
Products liability cover is another highly advisable type of cover. This will protect you against claims whereby a customer has been made ill by your food. Although every step can be taken to avoid this, sometimes there may be oversights which could cause a member of the public to become sick and decide to make a claim. Avoid getting into trouble with cover to pay out both compensation and medical costs.
Lastly, employers' liability insurance is a legally required addition if you employ anyone to work for your business. Unless your employees are immediate family, you must have employers' liability insurance to protect them and yourself from significant costs.
For example, a member of staff could easily burn themselves or fall as they get into your van, leaving them injured and unable to work. They are well within their rights to claim against you for loss of earnings and unsafe working practices – so make sure you're covered. It is also important to note that without this cover you could be charged up to £2500 per day.
Business Interruption Cover
Any number of things could happen that leave you unable to run your catering van. Your truck or trailer may have been vandalised or stolen, you as the sole employee may have become seriously ill and therefore cannot operate the van, or a fire may have gutted your van leaving you needing time to replace it and start again.
Business interruption cover does have some caveats, but it essentially guarantees you a wage in the event of your business being unable to be run. Due to the variable nature of the mobile catering industry, this could be a valuable addition to your policy.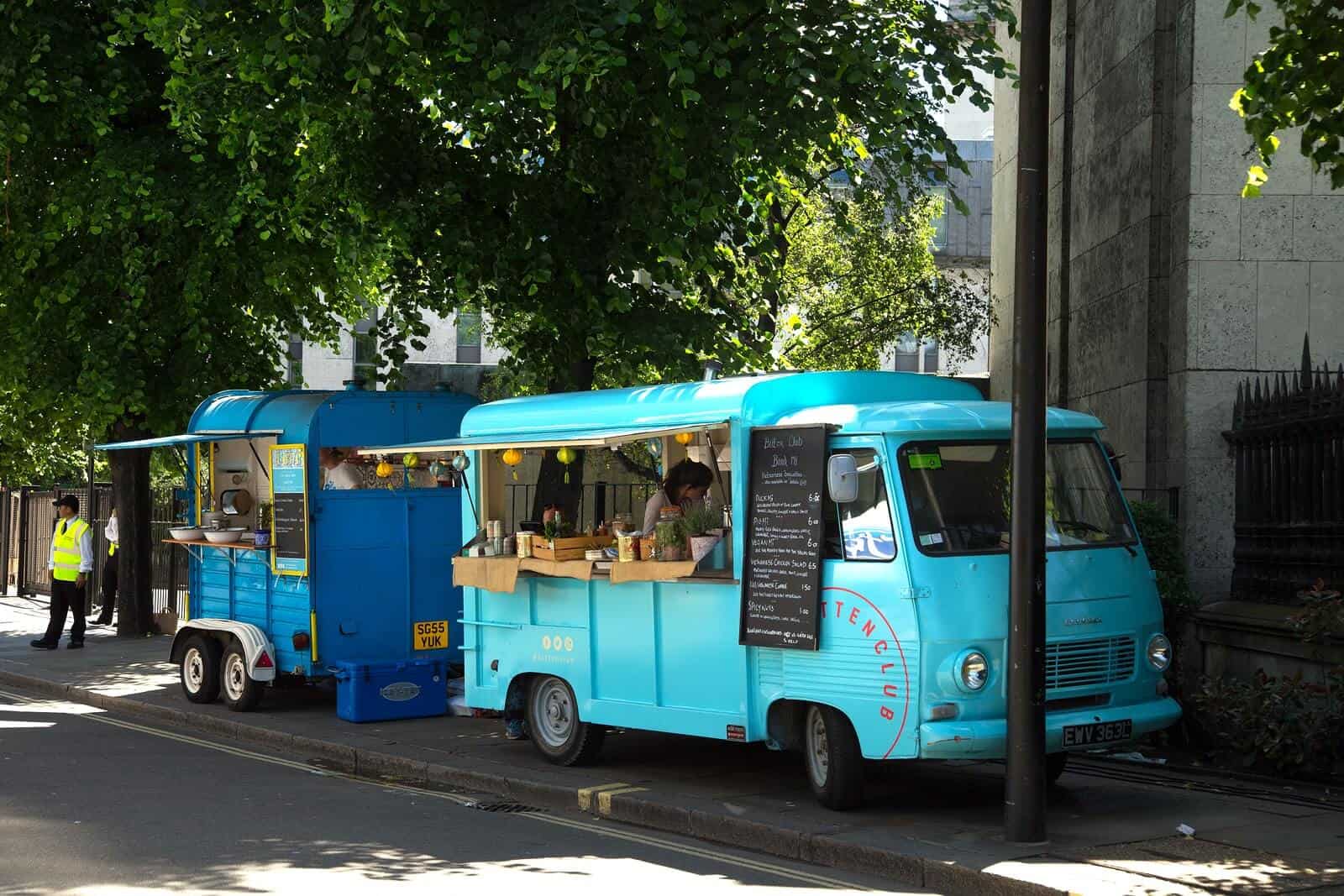 Where to Find Mobile Catering Vehicle Insurance
The most important thing to do when you start looking for insurance quotes is not to settle for the first quote you receive. Comparing quotes is the best way to ensure you find the very best price.
At QuoteSearcher, we work with a panel of insurers that are dedicated to finding you the most competitive quote for your mobile catering vehicle insurance – no matter if you have a VW van selling crepes, or a trailer selling burgers. Make sure you carry on providing your customers with the best by taking away the stress of insurance, so you can focus on cooking up a storm.