Millions of businesses in the UK utilise office space in one form or another. Whether you own the office building outright, rent an office in a complex, or hot-desk in a shared office space, you will need to have some sort of office insurance to protect you from certain situations that could arise.
The average office is certainly not considered a particularly dangerous working environment. However, there are elements of office life that could present a risk to your employees, or even the adequate running of your business as a whole.
Here, we'll take a look at what makes a comprehensive office insurance policy, and how to reduce any risks.
Office Insurance & The Risks You Face
The traditional office of the old days, with endless cubicles and grey walls, does not really exist today. The more regimented offices we were once used to have given way to more open-plan style workplaces, with different areas and meeting rooms. Then there are some businesses operate without the need for an office, moving from shared working space to shared working space.
Whatever style of workplace your business utilises, you need to understand the risks that are associated with your daily working life. If your employees are injured or made ill because of unattended risk factors in your office, the claim they make against you could result in a hefty financial pitfall. This creates a snowball effect as you try to pay compensation, legal and medical costs, run your business and operate with one fewer staff member.
In order to find the right office insurance for your business, you need to conduct a detailed risk assessment to identify areas that may lead to a claimable event taking place. You should conduct this assessment regularly, as your business grows, so any new risks are quickly seen and either dealt with or added to your office insurance policy by way of a specific insurance feature.
What Risks Does the Average Office Present?
Your risk assessment should answer the following questions:
How many employees do you have and are there any employees with special requirements (e.g, wheelchair use)?
What are the hazards?
Who might be harmed/affected by the hazard and how?
What steps are you taking to prevent this hazard from causing harm?
What further steps do you need to take?
Who is responsible for maintaining the safety of this area?
When will the steps be completed?
For example, you may have a coffee station at work which might result in spillages. A member of staff could slip on a spill and injure themselves. Although this seems like just a small accident, a twisted ankle or a burn from hot coffee could mean a hospital trip and time off work. It is your responsibility to adequately assess the risk of this occurring and take the right steps towards preventing it.
Or, as with many offices, your employees will probably use computer screens and office chairs. A common risk presented to office workers is bad ergonomics, which can lead to RSI (repetitive strain injury). Some people have lasting damage from poor posture which has been defined by a bad office chair or a desk that is not raised to the correct height. Again, you will be responsible should a member of staff decide to claim against you for consistent back pain.
If you conduct a risk assessment, you will have clarity over the ins and outs of your office and the problems that may crop up for your employees, whether on a regular or rare basis.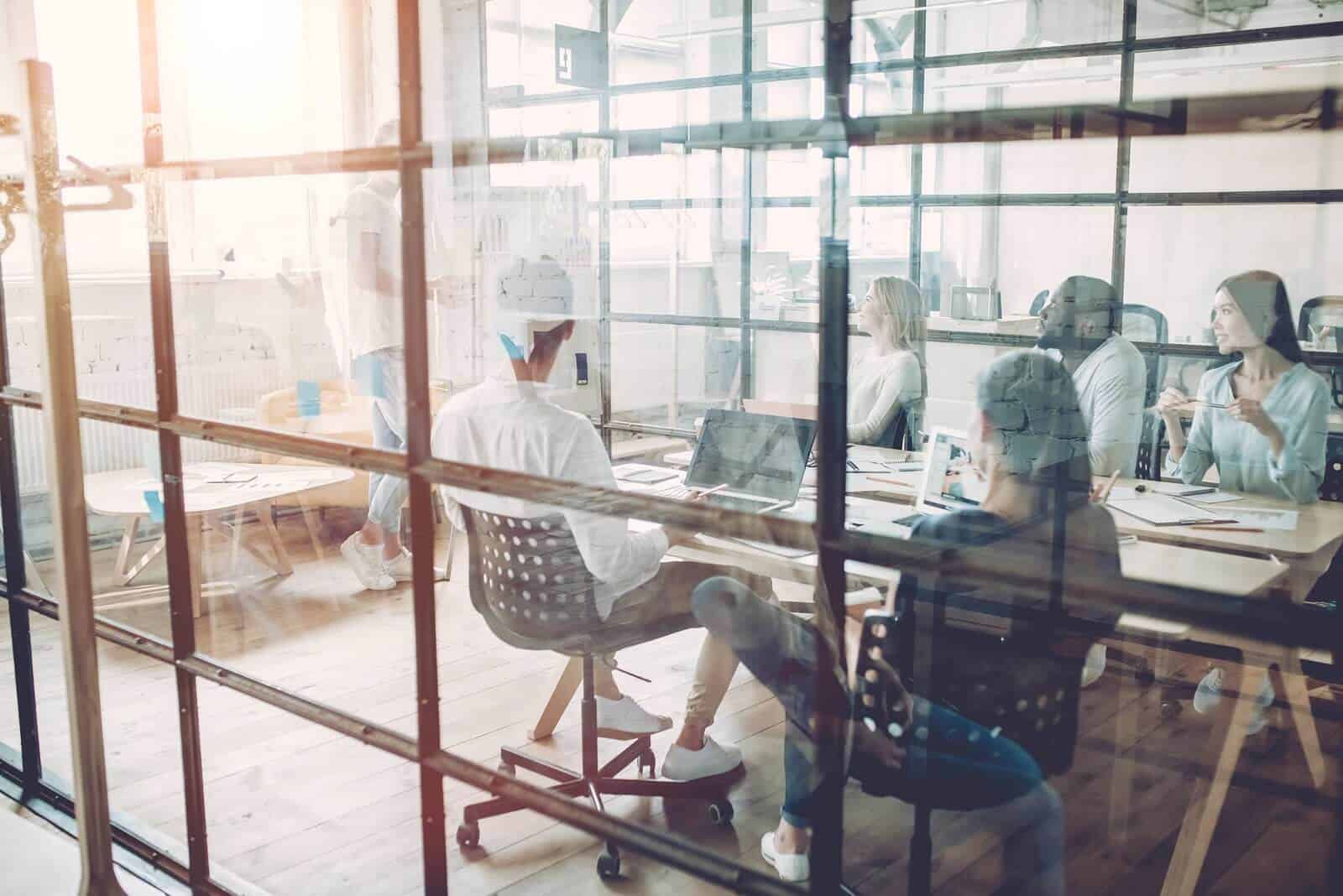 How to Find the Right Office Insurance Policy
When you start looking for an office insurance policy, you need to be sure that every possible situation will be covered. It may be tempting to go for the least expensive cover, but this may leave you under-insured. Of course, the risks you identify may never actually lead to an accident, but if you are not insured and it does happen, you could be left significantly out of pocket.
Your insurance broker will need to know what kind of office you have:
Do you rent an office space in a larger building that you maintain yourself?
Do you rent space in a serviced office that is maintained by an overarching company?
Do you own the office building outright?
They will also want to know the specifics of your business:
What does your business do?
What is your turnover?
How many employees do you have?
Do customers/members of the public come onto your premises?
What equipment or furniture do you use?
Your answers to these questions will dictate the cost of your premium, as some responsibility for the building and its contents will be allocated to the actual landlord of the building itself. You should check this with your insurance broker when you apply for a quote.
Some business insurance policies will cover certain aspects of office insurance; however a comprehensive office insurance policy is the best way to ensure complete coverage. You will be able to create a bespoke policy that incorporates features specific to your unique needs. Your risk assessment will help you define these features.
What Are the Relevant Features of Office Insurance?
There are a number of features that should be included as part of an overarching office insurance policy? They will often be concerned with four main parts of your business: the premises and contents, the staff, your reputation, and your finances.
Lets look at these one by one:
The Premises and Contents
If you own your office outright, you will be responsible for insuring it with a buildings and contents insurance policy. Buildings insurance will protect the bricks and mortar; for example, if the structure is damaged through storm, fire, or flood, you will be covered for the cost of repairs or a rebuild, should the damage leave the premises uninhabitable.
Note: if you rent your office, you must check with your landlord that they have the right buildings insurance in place.
Contents insurance is utterly integral for most businesses. Your equipment, such as computers, tablets, projectors, televisions and phone systems, are important to the proper running of your business. If they are damaged or stolen, you need to know they will be replaced quickly and efficiently so you can carry on working.  Contents insurance should also cover your furniture and décor, which can often be very expensive to replace.
There are some other elements to contents insurance you may want to discuss with your broker:
Cover for personal property
Your employees and customers may bring their own property on to your premises. Handbags, mobile phones and laptops could be damaged, and your employees may decide to make a claim against you for the damage to or theft of these items.
It may be that some of your property, or property belonging to staff or customers, may be damaged by accident. Broken glass or signage can be expensive to replace, and accidental damage contents cover will pay out for these costs
Out of office possessions cover
Your employees may work out of the office and take company-owned equipment out with them (work phones or laptops, for example). You can cover them for the time they are out of the office or in transit, usually up to around £25,000.
Another important feature that falls under this headline is public liability insurance. If your office is frequented by customers or members of the public, there is the added risk that they may be injured whilst on your premises. In this event, they are within their rights to make a claim against your business. Public liability insurance pays out for medical and compensation costs, as well as the legal fees that accrue from defending yourself.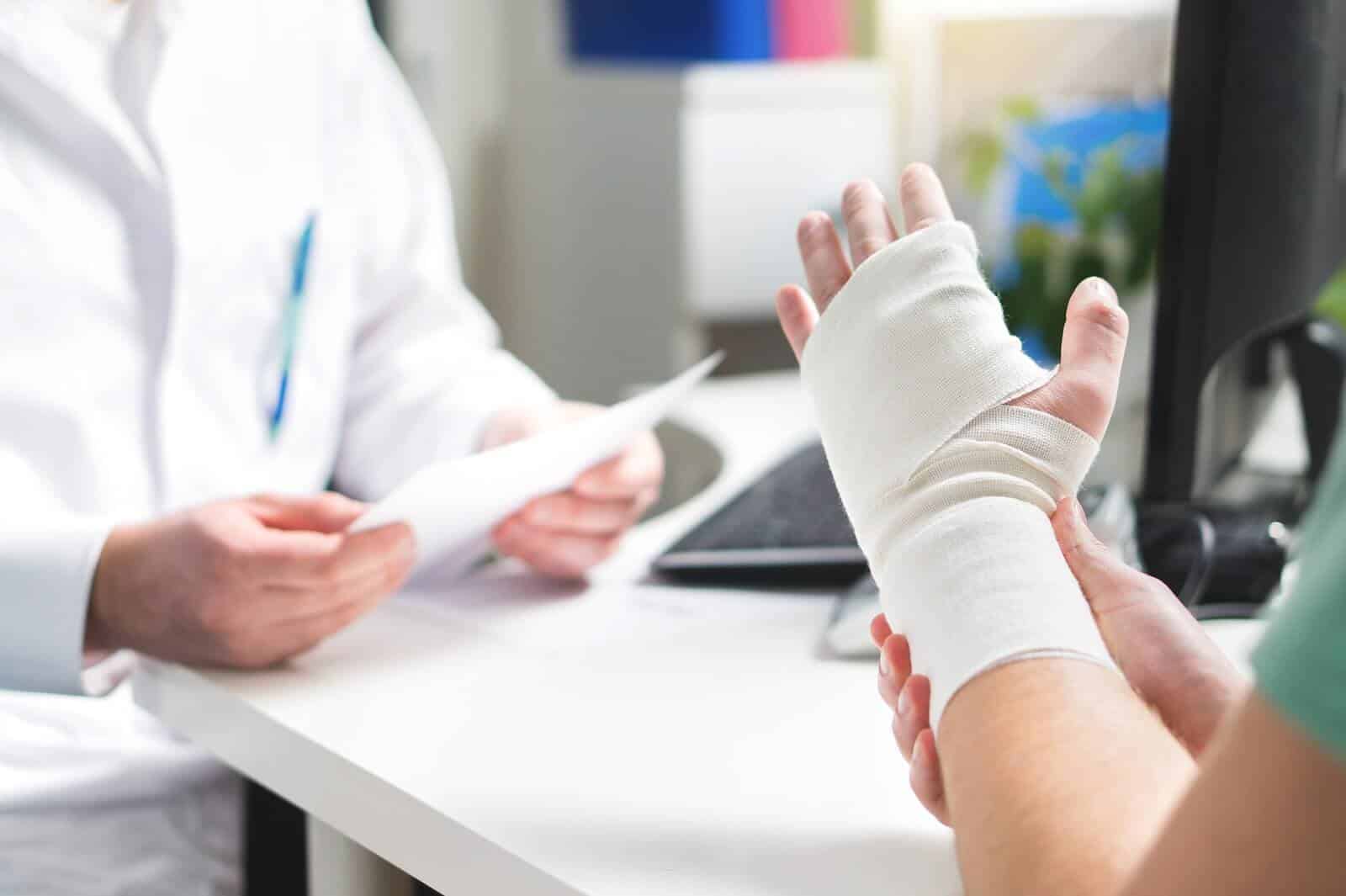 The Staff
Of course, your employees are the heart and soul of your business. Without a team that functions safely, they cannot perform productively. Employers' liability insurance is a legal requirement in the UK and must be taken out by any business that employs one or more members of staff. Unless your team is immediate family, you must have this cover in place. Without it, you could be fined up to £2500 a day, which could leave your business in dire straits.
Your employees have the right to make a claim for any injury or illness, whether they are currently working for you or not. They can claim for medical costs and loss of earnings, should the injury be serious enough to keep them from working for a period of time.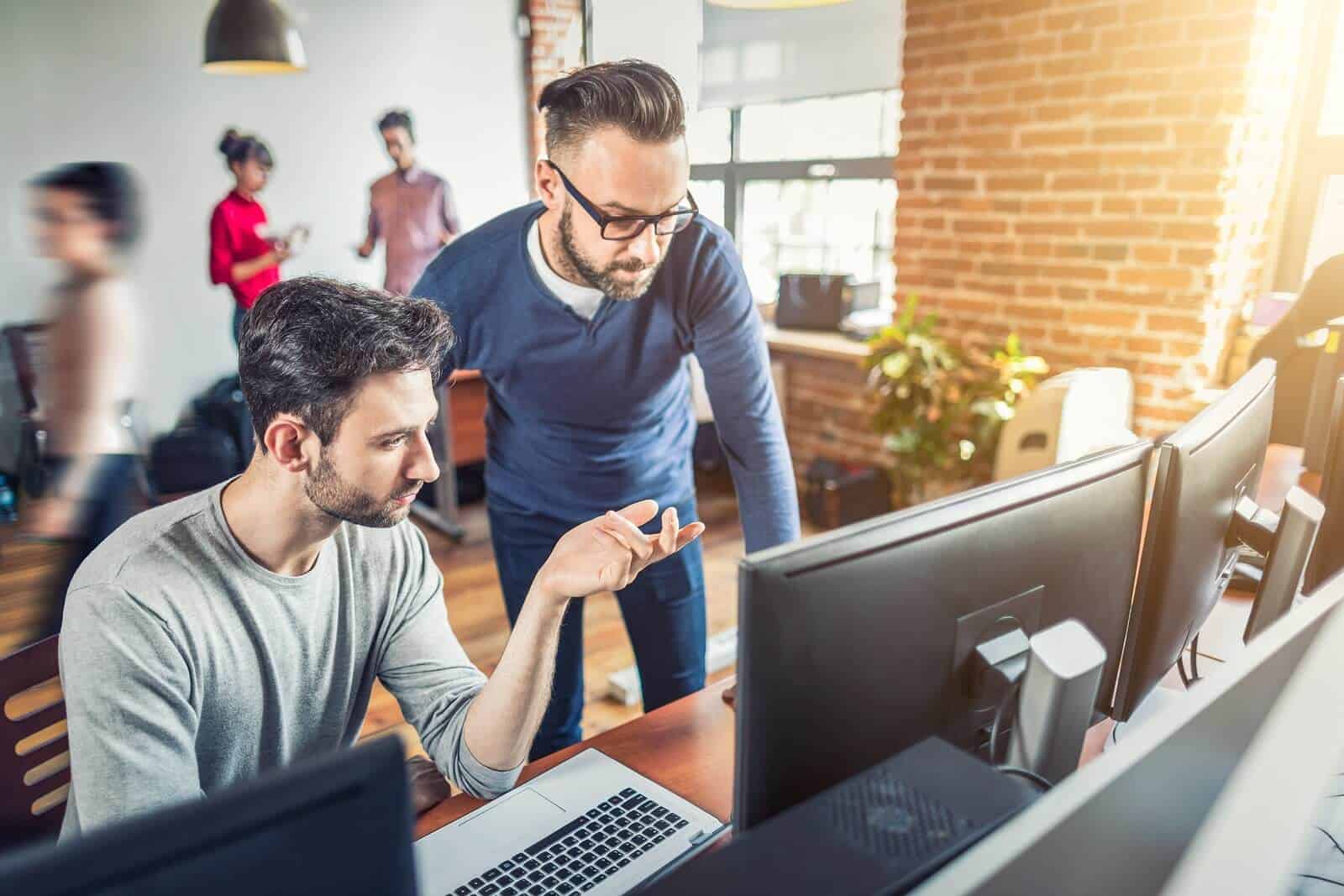 Your Reputation
Even in today's highly connected world, word of mouth (whether person to person or via online review sites) is still one of the main ways people hear about your company and its services. Your office is a hub for your business, and if the personal data of your clients/customers is compromised, they could make a claim of professional negligence. In this event, professional indemnity insurance, will offer protection.
Professional indemnity insurance should be taken out as part of your overall business insurance policy as well. It will help to cover the legal costs if someone makes a claim that your professional advice left them financially compromised. Businesses that offer such advice – financial advisers, accountants, solicitors etc – will find this particularly useful. In fact, some regulatory bodies will only approve businesses that have professional indemnity insurance in place.
Your Finances
If your office is left uninhabitable due to storm, flood, fire damage, or a sudden eviction from the landlord, you will be forced to close operations for that location. During this downtime, you are likely to still have to pay out costs, like salaries for instance.
Of course, with the office unable to be used, your business will start to haemorrhage money, which you will not be able to replace with new earnings. Business interruption insurance is a handy addition to both business and office insurance policies. It will provide funds for the time you are unable to operate; you can discuss with your broker how much cover you want and the length of the interruption period.
What Other Notable Features Should Be Considered?
Every business operates differently and, as such, every office is different. Some offices may sit above a shop floor and therefore have a safe on site which contains cash. If your office is broken into and your takings are stolen, money protection cover is the best feature to include as it will pay out for the stolen amount.
A totally different kind of theft presents itself in today's world: cyber theft. If you deal with sensitive information, you are at risk of cyber attacks and hacks. Cyber cover is a feature that has been put in place to help you recover from this. Whether a data breach or the transmission of a virus, there are insurance options to help you. For example, some brokers will pay for the cost of IT forensics teams or help with compensation and legal costs associated with the attack.
A fully comprehensive office insurance policy is the best way to get full protection against the risks you and your business face on a daily basis. If you would like to get a competitive quote from a panel of brokers that understand the unique elements your business deals with, contact QuoteSearcher today – take the stress out of comparing quotes.