Any business that needs a van to operate needs commercial van insurance. Your livelihood depends on having a safe, reliable way to get from point A to point B, often with business-specific equipment or tools on board.
Without the benefit of insurance, both your vehicle and your business could be at risk. Although you can prepare for most situations, there will always be some that are out of your control. In this instance, having the best and most comprehensive commercial van insurance policy is the first step towards peace of mind.
What Commercial Van Insurance Do You Need?
You have a couple of choices when it comes to working out what kind of insurance you actually need for your van. As with any motor insurance, you must have third party only by law. This will cover the cost of damages to a third party vehicle in the event of an accident, however it does not cover the cost of damages to your vehicle, so you would have to pay that out of your own pocket.
You can upgrade this to third party, fire and theft which will offer slightly more protection, paying out if your van is stolen or damaged in a fire. However, it will not cover you against the many situations that can crop up in the course of your day-to-day working life. For this, you would need a comprehensive policy that comprises a number of specific features. Creating a tailored commercial van insurance policy is the best way to ensure you do not lose out financially should a claim-worthy event occur. From replacing a windscreen to breakdown assistance, having a comprehensive policy is really the only way to get the most peace of mind while you are on the road.
There are three classifications of van insurance that you need to know about before you search for the best quote:
Carriage of own goods
This refers to businesses wherein the van is only used to hold or transport goods that belong to the business owner. Electricians, plumbers, painter and decorators etc, and any other business that only uses the van for their tools and equipment fall under this category
Carriage of goods for hire or reward
If you are a courier or delivery driver that uses a van to make multiple stops per day, you will need insurance for carriage of goods for hire or reward. It is fairly self-explanatory although you should discuss with your broker whether the goods you are carrying are covered in transit, as this is not always a standard on this type of policy
Haulage
Haulage may seem similar to the previous point, but it usually refers to a van that carries a single load for delivery some distance away. For example, a van that is carrying a particular piece of machinery from point A to point B will be haulage and needs to be covered accordingly.
If you are not sure which category your business falls under, discuss it with your broker. They will be able to give you a definite category and help you find a policy that is tailored for that particular type of business.
Bear in mind that you must have your van insured to be compliant with the law, even if you do not drive it every single day. If you work part-time or have a van for a side business but it is not your main mode of transport, you will still be expected to have it insured.
What Type of Vans Can Be Covered?
Generally, commercial van insurance will cover vehicles up to a certain weight, usually 3.5 tonnes. Anything exceeding that weight will usually fall under truck or lorry insurance and requires different features.
With so many vans out there, it is hard to know which category yours might fall into. As a general rule, the larger the van and engine, the more expensive your premium is likely to be. In the same way as it is with cars, vans are categorised into groups that have been defined by previous accident statistics and the cost of repairs, so it is good to be mindful of where yours sits.
There are a huge number of businesses that utilises both small and large vans, from couriers and logistics businesses, to mobile beauticians, electricians, and decorators. Whether you have one van, or you run a business with an entire fleet of vehicles, the level of protection should be as much as you can afford in case anything untoward takes place.
It may be tempting to buy the cheapest commercial van insurance out there, however this is not always the best option. It is a fact that if you want the highest levels of cover, it will cost you money. Having said that, the cost of repairing damages or paying out for compensation or legal costs can be astronomical, often leaving small businesses in a state of financial disarray.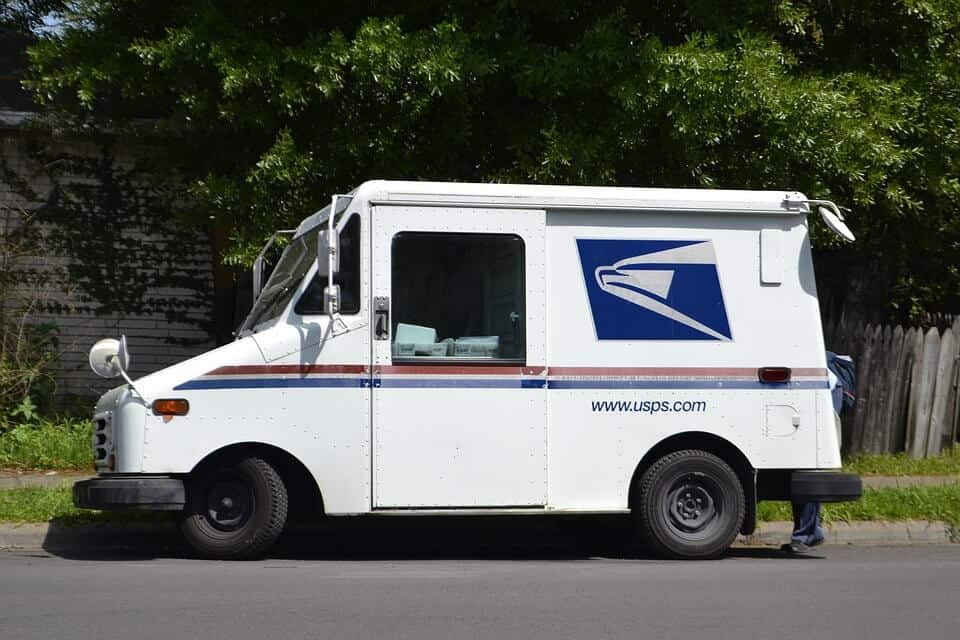 What Features Should Be Included in Your Policy?
As every business is different, there is no one-size-fits-all policy. You can, however, tailor your policy to your own needs, which means incorporating various features that add up to complete cover. Some of the suggestible features are:
Breakdown Cover
If your van breaks down and you are stuck without transport, or any means of moving your business-specific tools and equipment to a work site, you will likely lose out a great deal in both money and time. Breakdown cover will pay out the costs of recovery and some brokers will be able to include cover for the costs of your onward journey if it is possible
Replacement Vehicle Cover
Further to the previous point, if your van breaks down or is damaged or stolen and cannot be used, having a replacement vehicle can mean the difference between a day wasted and a day's work. Replacement vehicle cover does just that, paying out the cost of an equal performing vehicle so you can get on with your next job
Any Driver/Any Vehicle Insurance
This is of particular use for businesses that utilise a number of vans and drivers. It may be that your employees use whichever van is available at any one time, thereby needing to be insured for all the vans you own. There are some provisos when it comes to this type of feature and it will almost certainly cost you more, but the flexibility of this type of cover is a plus. The alternative is creating 'named driver' policies for all your employees, but this may be a bit of a pain to change if you have a high staff turnover
Goods in Transit Insurance
This feature is aimed at businesses that transport goods that do not exclusively belong to them from one place to another. It will cover the costs of the goods while they are being transported, meaning that if the goods are stolen, damaged or destroyed in the course of the journey, you will not have to pay replacement/repair costs out of your own pocket
European Cover
Some haulage or courier companies use their vans to transport goods overseas. If your business operates inside the EU as well as the UK, you should look at adding cover for those journeys to your commercial van insurance policy. It will extend the nature of your cover to European countries, so you can enjoy the same peace of mind you have on home soil.
Possible Exclusions for Commercial Van Insurance 
There are some elements that may make it difficult to find the right commercial van insurance policy. Some things to keep in mind when looking for a quote are:
The age of your drivers
Insurers in general believe that younger drivers are more likely to get into accidents that will lead to a claim being made. Unfortunately, this is unlikely to change because the statistics support it, so you may find that van drivers' insurance for young drivers will be more expensive if they are under the age of 25. Having said that, there are brokers that specialise in young drivers' insurance, so it is good to shop around and make sure you ask the question when you apply for a quote
If your drivers have any convictions
Although this is not an exclusion as such, if you or one of your drivers has a conviction (which you will be asked to disclose upon application) it will result in a higher premium and this is often unavoidable. You could, however, look at dedicated brokers that specialise in convicted drivers insurance for vans so make sure you pose this question to your broker to see if there is a chance to save.
Although these are not exactly exclusions, they are some things to consider when you look at obtaining a quote. You never know if you don't ask, so talk about your needs with your broker as there is always a chance they can find a policy that fits.
How to Reduce the Cost of Your Commercial Van Insurance
There are a few methods you can employ to help reduce the cost of your insurance premium. Where you keep your van, the way you drive it, and how many you have are all factors in determining a commercial van insurance quote.
If your van is stored securely in a garage, or covered on a driveway, it is seen as being less of a risk as it is less likely to be stolen or vandalised by opportune thieves. You can also utilise a steering or wheel lock to increased security, which should help bring down the cost even further.
If you and your employees are safe drivers with no history of accidents, you will probably be able to secure a cheaper premium. Some insurance companies allow the use of black box data to help influence the premium price, so if you drive more safely your insurer will know and price your policy accordingly.
Probably the best way for businesses that operate with multiple vans to save money is to insure all vehicles under a single fleet policy. Not only will this work out cheaper, it will negate the need for multiple policies and paperwork, making it easier to see where you are with your commercial van insurance.
To find competitive commercial van insurance quotes for bespoke policies, get in touch with QuoteSearcher today.