America doesn't do things by halves – big country, big food portions, and massive trucks! In fact, some of us Brits want to recreate that vibe with American truck imports to the UK.
Petrolheads who are passionate about these amazing American-made machines can bring the good ol' US of A to their own driveway. Here, we're going to look at the top five American trucks that we found the most impressive, which will hopefully give you the drive you need to get that dream American truck import to the UK.
1) Ford F-150 Raptor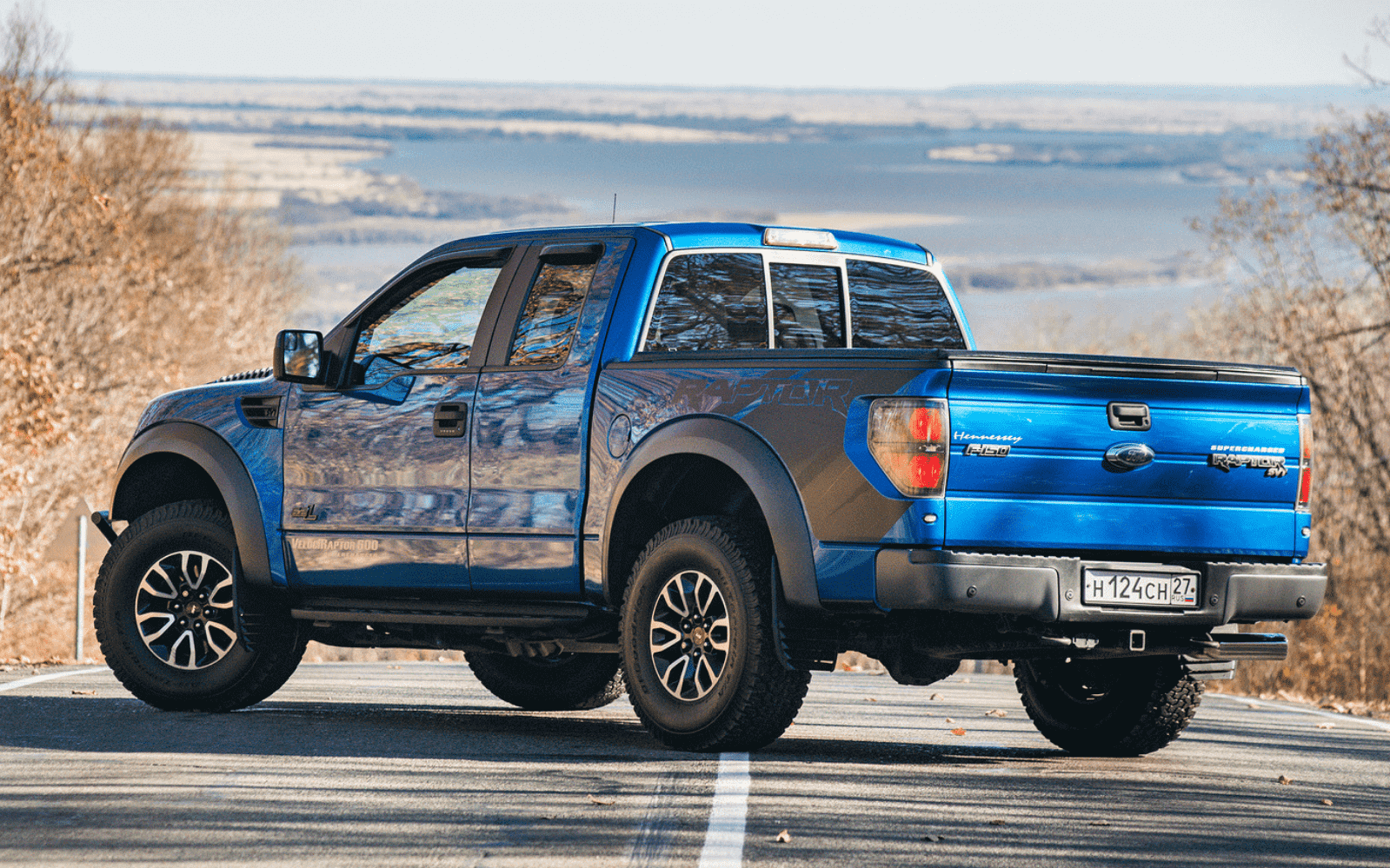 Ok, so this might not be the most practical truck for UK roads – but it's definitely a big slice of American muscle. A high-speed version of the much-loved F-150 pickup truck (a firm favourite among enthusiasts and laymen alike), it can reach 60mph in 5 seconds and won't stop accelerating until well past 100mph.
It's heavy, bulky and not for the faint-hearted, and you'll need a sizeable driveway or very big garage to store it/show it off. Its enormous size – 5.6 metres long, 2 metres tall and 2.2 metres wide – will definitely impress even those who can't full appreciate what they're looking at.
As an American truck import to the UK, its one to think about. If your mind hasn't been swayed, how about the news that it's now available in right-hand drive!
2. Chevrolet Colorado ZR2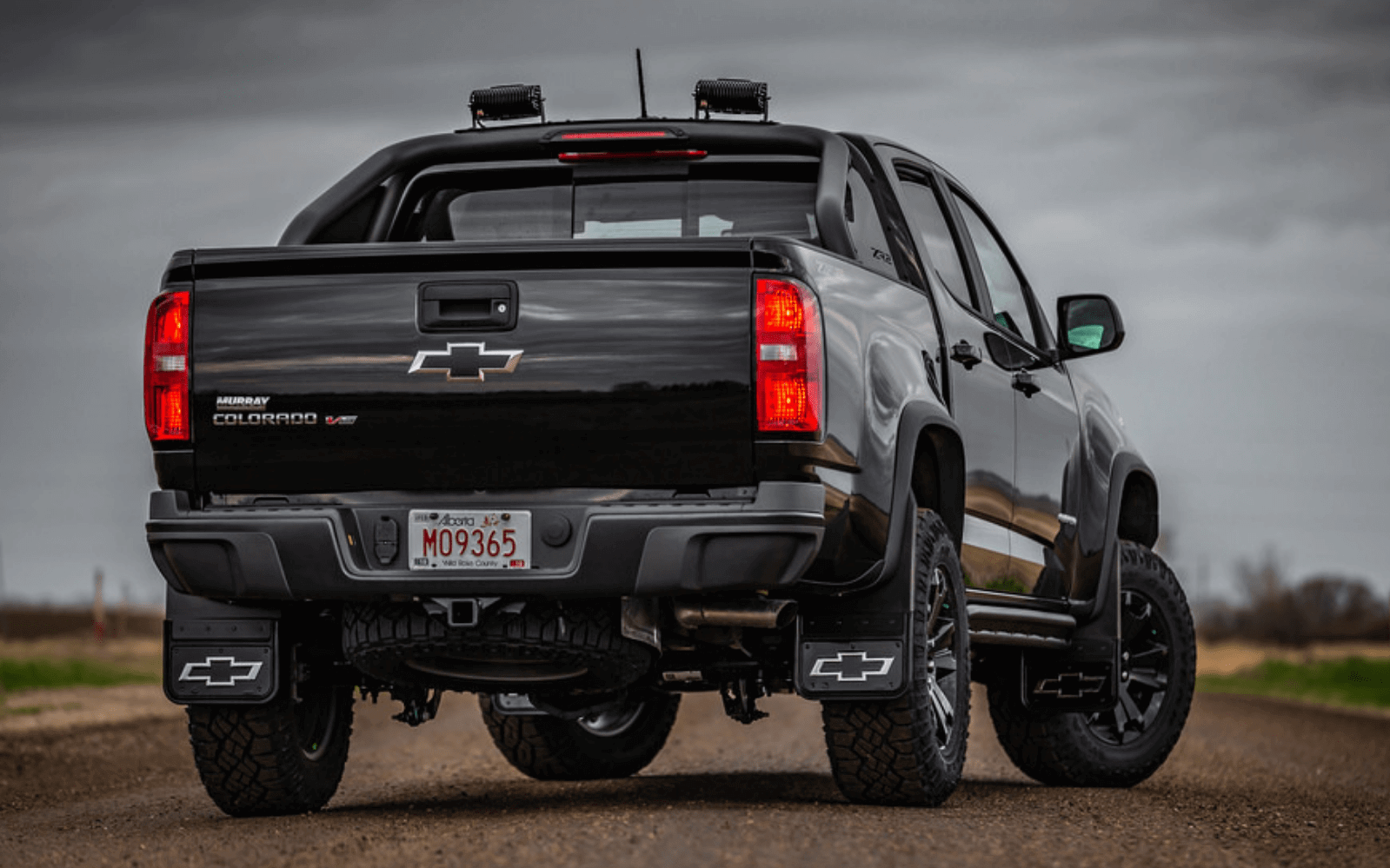 Want to go from on-road to off-road with ease? The Chevrolet Colorado ZR2 looks and feels like a true American truck. Although classed as a mid-size pick-up truck, with 308-horsepower and a 3.8 litre V6 engine, it's a truck for people who are passionate about pushing it to its limits. We may not have the dirty backroads of the real Colorado to push the pedal to the metal, but it's sure as heck fun to try!
There are so many impressive elements to the ZR2, from its suspension to its torque, which is capable of pulling 7000lbs. More impressive still is fuel economy, which can get as high as 29 miles to the gallon, which is better than average.
It looks aggressive and drives aggressively off-road, but that's not to say it can't make its way down UK streets alongside less conspicuous cars. As with any American truck on UK roads, spatial awareness is key, but this truck has been designed for both on- and off-road.
3. RAM 1500 Rebel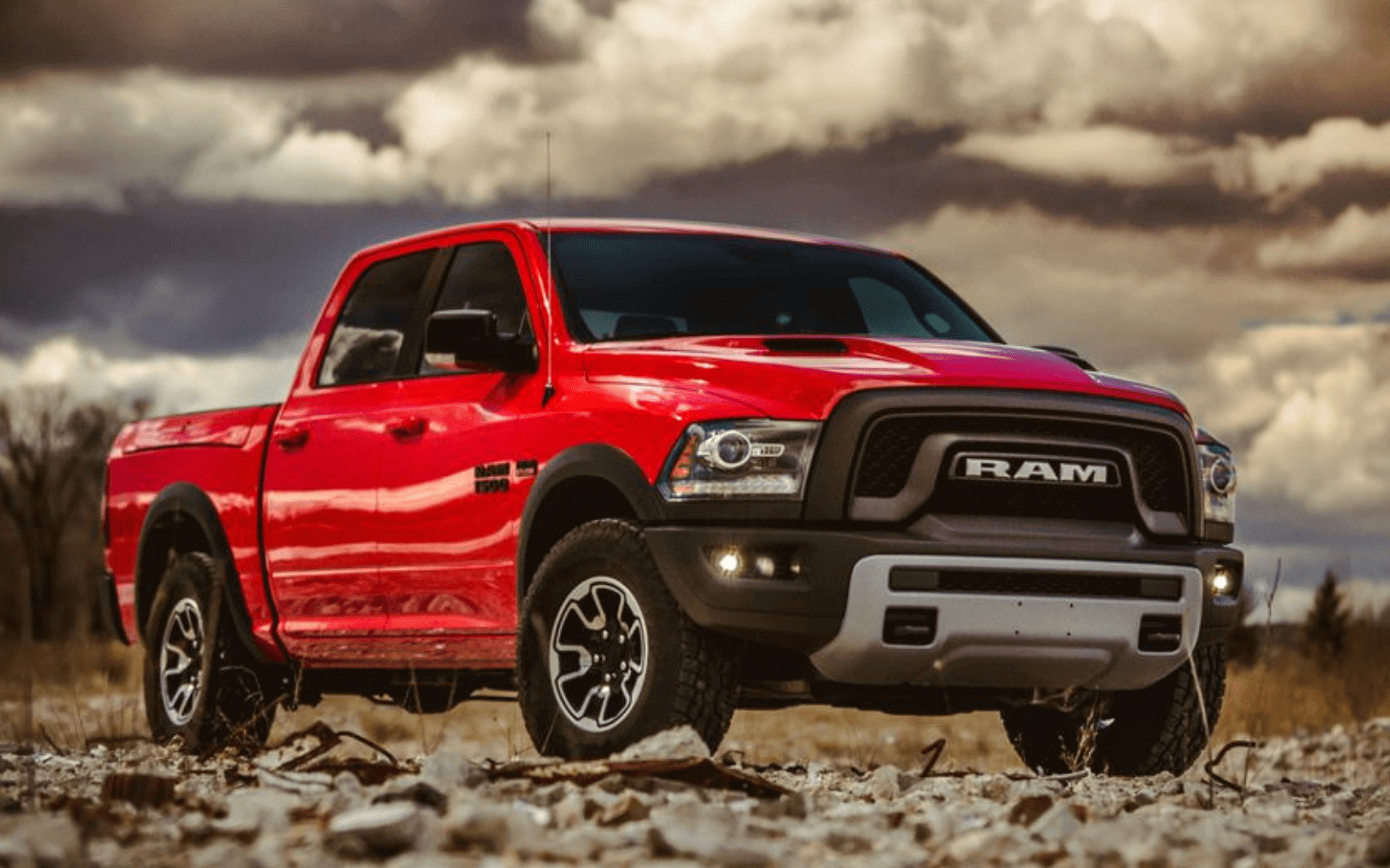 RAM is the pickup truck for drivers who want to get off the beaten track and really get to grips with that off-road atmosphere. Featuring mud-flaps, skid plates and tow hooks, it is designed for people with a sense of adventure.
Available in 5.7 litre Hemi V8 or 3.0 litre EcoDiesel V6, it's got an engine to match its sensibility as well as an enhanced suspension, so you can throw yourself into any journey you go on.
Let's not forget aesthetics too! The chiselled look of the body comes from the distinctive front grille and steel bumpers. It looks aggressive and drives to match – definitely a truck for motorheads who want something that looks good and feels good.
4. GMC Sierra 1500 Denali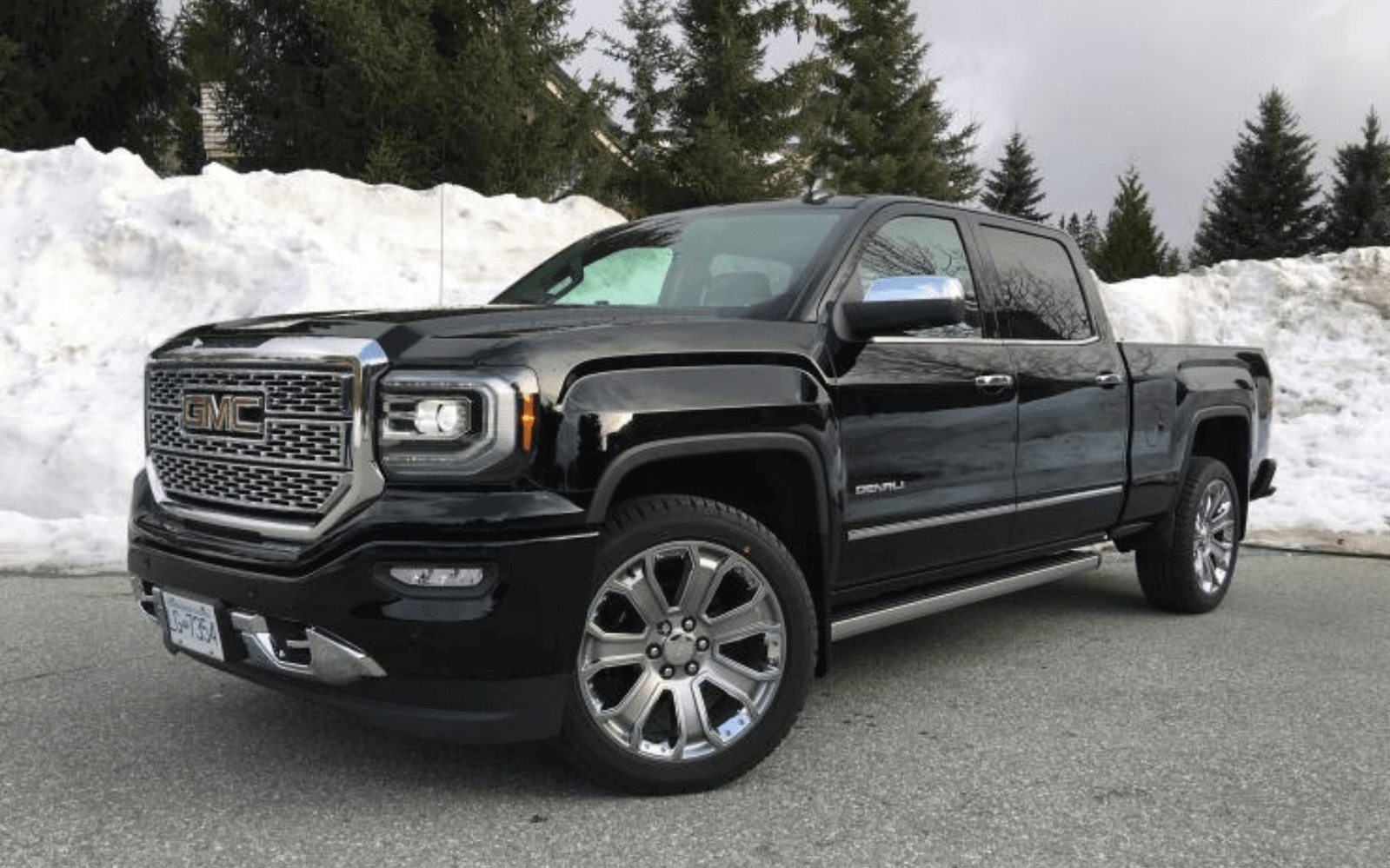 This truck basically screams 'America' as soon as you see it. The upmarket, top-of-the-line GMC is the epitome of luxury, featuring a stylish trim and attractive interior. However, having style doesn't mean it lacks substance – it's got a 6.2 litre V8 engine.
With all sorts of technology within the car and an extra 3 inches of legroom than its predecessor, its design is conducive to life both on- and off-road. There is also an option to go for GMC's CarbonPro carbon fibre mix which is stronger and more scratch resistant than steel, giving you a bit more peace of mind if you decide to test its limits in the countryside.
If you have a motorhome, this one has optional tech for trailers. An anti-theft system detects if your trailer/motorhome has been detached, and cameras on the side and trailer give you even more visibility of whatever you are pulling behind you.
5. Ford Super Duty F-450 Limited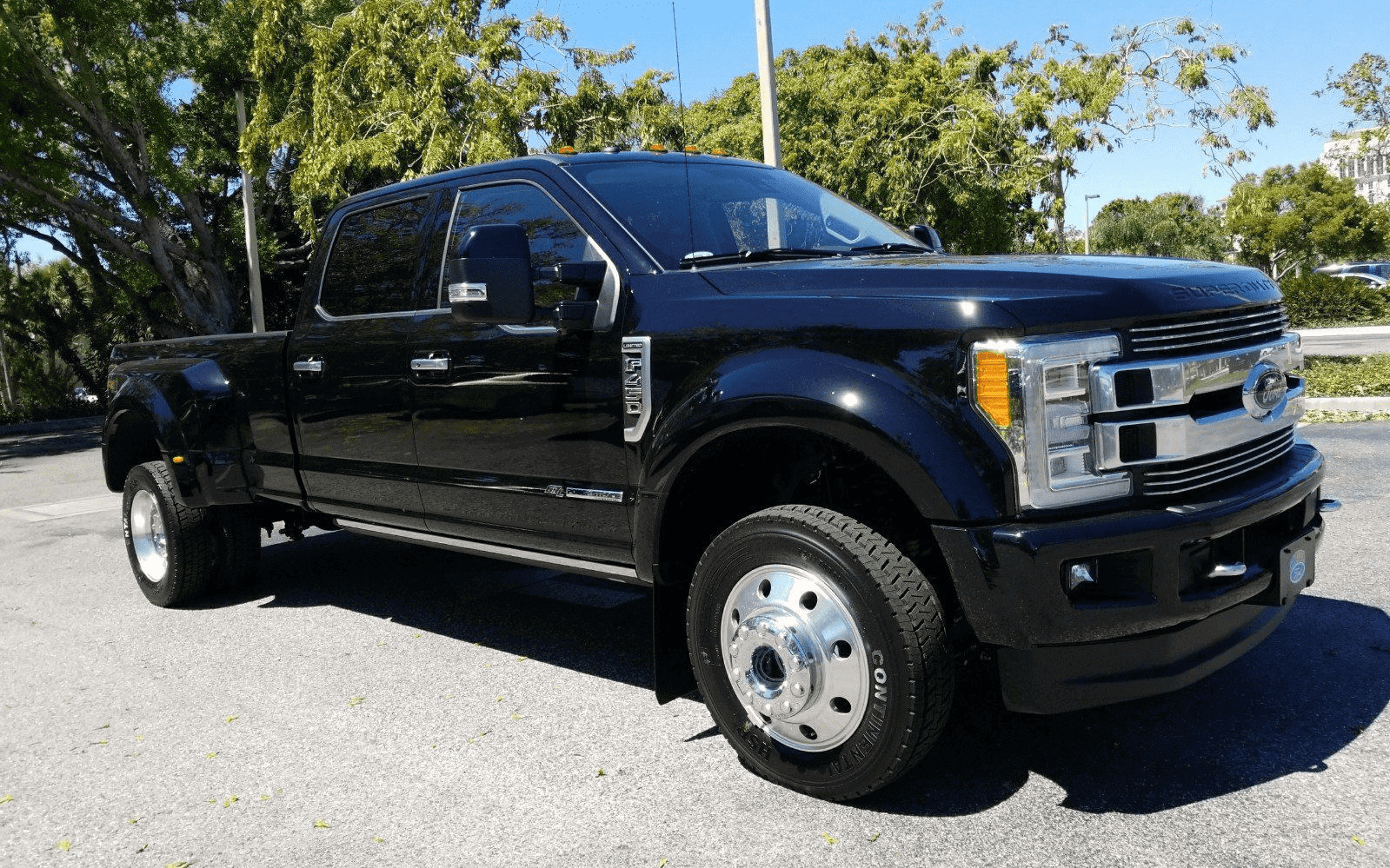 One of the most expensive mass-market pickup trucks in the US is the Ford Super Duty F-450 Limited. At nearly $100,000 with all additional extras included, it sets US-natives back considerably, but can still be a popular American truck imports in the UK if you are passionate enough.
With the power to trail a boat, it is extreme-duty and can pull weights of up to 34,000lbs. With satin chrome grille accents, adaptive steeling and LED headlights, it's the top of the pile when it comes to offering a great drive with a lot of power behind it.
The interior is just at luxurious as you'd imagine, with camelback leather seats, a premium-stitched leather steering wheel cover, interior wood accents, and a panoramic moonroof for taking in as much of nature as you can while you drive.
Has this wet your whistle? If you're passionate about American trucks and want to insure your latest addition or find a better quote for your American truck import in the UK, QuoteSearcher can help.
We partner with a panel of specialist brokers whose job it is to find you the most competitive quote for your American truck insurance. Contact us today and get started on bringing your US passion to UK roads.