What is Fleet Insurance & Why Do You Need It?
For any business that uses a fleet of vehicles, keeping them on the road in good condition is imperative. Your business relies on your staff and, by extension, the vehicles they drive. Whether you run a courier company, window cleaning business or even a mobile dog groomers, your vehicles are the way you get from A to B and if even just one of them comes off the road, it can result in significant financial stress.
What Counts as a Fleet?
There is a common misconception about the number of vehicles that actually makes a fleet. Many people think that only large-scale van companies like UPS are 'fleets', but fleets can include vans, trucks, cars, and motorbikes, and can be used for a wide range of businesses.
Insuring a fleet of vehicles, whether it is 10 or 100, can be a stressful process and falls outside the remit of a normal business insurance policy. It is also too complicated a policy to fall under the umbrella of standard car or van insurance, so therefore needs its own specific insurance type.
Most insurers consider a fleet to start at five vehicles or more and can offer policies that covers multiple types of vehicle and, of course, many different drivers. Insuring all these people and vehicles under one policy means you only have to pay one premium, which is a far simpler process than if you were to insure each vehicle separately.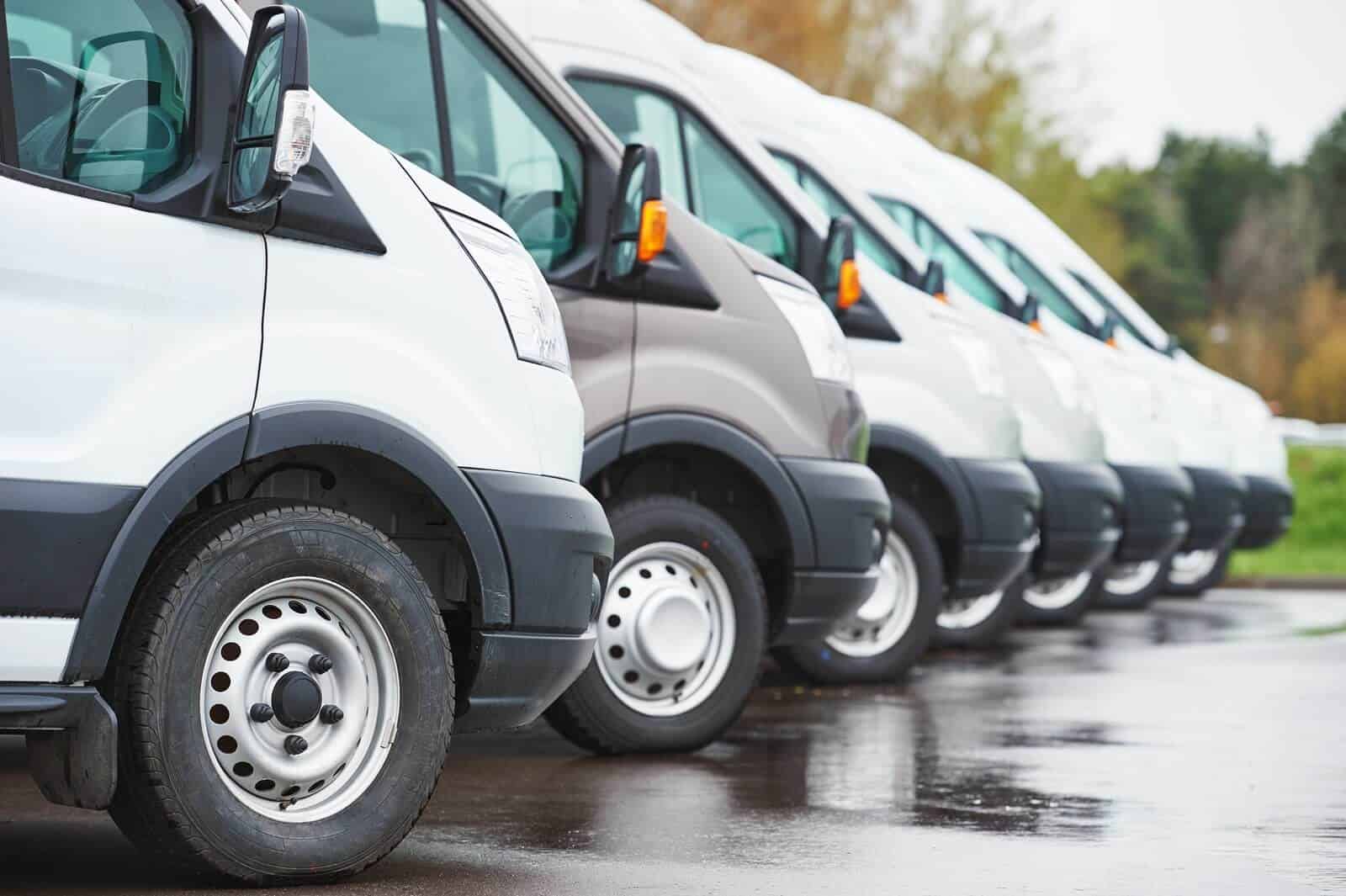 What Kind of Vehicles are Covered by Fleet Insurance?
There can be any number and type of vehicle covered by fleet insurance, very much dependent on your type and size of business. Brokers differ in their offerings – some will not cover vehicles like forklift trucks for example – however you can create tailored policies when you work with specialist insurers such as the panel QuoteSearcher are partnered with. Oftentimes, there will be a policy to suit any business.
From haulage businesses to courier companies, your fleet can consist of a variety of vehicles. Large goods vehicles, motorbikes, delivery vans, and cars are all operate differently and therefore need different areas of cover. With fleet insurance, you will have a single policy covering all vehicles, which also means a single insurance provider and renewal date as well!
Some businesses that would benefit from fleet insurance include:
Courier companies – cars and motorbikes
Haulage companies – heavy goods vehicles and lorries
Large-scale painter and decorators – vans
Electrician companies – vans
Plumbing companies – vans
Builders companies – vans and lorries
Mobile beauty businesses – cars and vans
What are the Features of Fleet Insurance?
So, what is fleet insurance good for? There are many features that make fleet insurance an attractive option for both large and small businesses. The main draw is a financial one, with costs likely to be significantly reduced the more cars you insure on a single policy.
Now, one of the other reasons to get fleet insurance for your business is that you probably employ more than one driver. With fleet insurance that has an 'any driver' feature, any one of your employed drivers can use whichever vehicle they like as long as it is insured as part of your overarching policy.
By law, you need to have at least third party only (TPO) cover as part of any motor insurance policy. You can upgrade this to third party, fire and theft (TPFT) for extra protection, but it is fully comprehensive cover that will insure you against the wide variety of situations that can occur during the day to day running of your business.
Fully comprehensive fleet insurance can be tailored to the needs of your business. Some of the features that can be added as part of your policy include:
Any vehicle cover: As we mentioned, many businesses utilise a range of vehicles for different purposes. In this instance, you will need to have them all covered by your fleet insurance. Often, businesses see vehicles come in and out of use during the lifetime of a fleet insurance policy, which means being able to chop and change your insurance as and when new vehicles are added to your business is a huge advantage
Any driver cover: Similarly, it is highly likely that your various drivers will change the vehicles they drive depending on availability. You will therefore need to have an any driver element as part of your fleet insurance. This, as opposed to a named driver policy, will allow any of your vehicles to be driven by any driver. Bear in mind, however, that some brokers will only insure drivers over the age of twenty-five
Breakdown cover: If one of your vehicles breaks down, your revenue is affected. When just one car or van is off the road, it can mean the difference between a day's takings and nothing at all. In this case, breakdown cover will ensure the costs of getting a vehicle recovered and back on the road will be paid out when you claim
Public liability insurance: If one of your drivers is in an accident that results in a member of the public being injured, you will need public liability cover in order to pay out legal and/or compensation costs. This type of cover also protects you against the costs of repairing any damage caused to personal property belonging to a third party, such as a customer or member of the public
Goods in transit cover: This is an important feature if you run a courier or delivery company. It will cover the costs of any goods that are damaged or stolen during transit from your base of operations to the customer's property.
There are a number of other features you can include as part of your policy. You can cover your employees' personal belongings left in the vehicle, for example, or European cover if your business operates on the continent as well as in the UK. You can speak to your broker about features you need and have a bespoke policy tailored to you.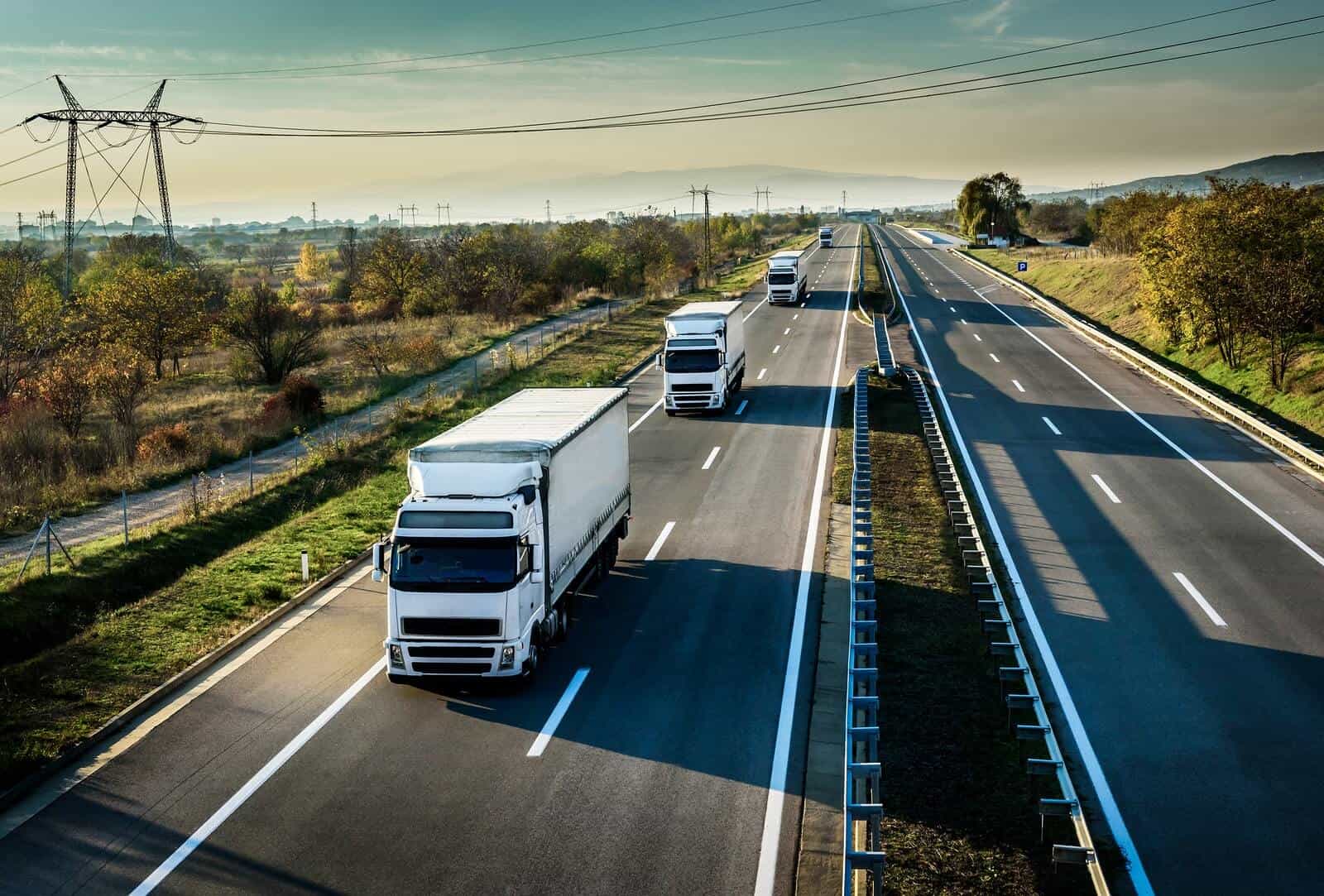 What is Fleet Insurance Worth to Your Business?
There are many benefits to having fleet insurance. From the reduced admin time to paying lower prices than if you had separate policies, it makes sense for business owners to seriously consider the advantages of fleet insurance.
One of the drawbacks could depend on the level of road experience your drivers have. This is why many brokers only cover drivers aged twenty-five and over. Having said that, if you employ a driver that is particularly accident-prone, it can bump up the costs of your overall policy. In this instance, it might be advisable to insure that person under their own policy.
Fleet insurance as a whole offers peace of mind for business owners who are tasked with looking after a number of people and, of course, vehicles. The stress associated with fleet businesses is bad enough without worrying what to do if a car breaks down or a driver is in an accident.
That is why fleet insurance is a popular choice – multiple vehicles, one policy, and one payment.