In this guide to making a will, we will look at the dos and don'ts of will writing, whether you need to use a solicitor, the cost of making a will, and how best to go about the process from start to finish.
No one wants to think about death. It is a subject many of us avoid discussing, as the thought of our own mortality is obviously not a happy one. However, when it comes to contemplating not being around for your loved ones, the concept of ensuring their future protection – both financially and physically – brings us to the topic of wills.
Your will is a collection of your wishes. From what happens to your property, to who will look after treasured pets, a will helps guide those left behind once you have departed.
Why Do You Need a Will?
The purpose of a will is to ensure your wishes are carried out after you pass away. From funeral plans to the divvying up of your estate, it will all be covered in your will. Any assets, like your home, business, and savings, can be allocated to your loved ones to help look after them when you are gone.
There are circumstances that make a will absolutely vital. For example:
If you have children that are likely to be under 18 at your time of death. You will need to name their legal guardians and any inheritance or trust fund details, so they can be financially stable
If you are not married to your long-term partner. Currently, the law does not see common law partners in the same way as married couples. If you do not make a will, your common law partner will be unlikely to inherit any of your assets
To ensure your funeral plans are carried out. If you have specific wishes for your funeral and burial, your will should state that. This also takes pressure off family having to decide at such a difficult time
Who should take over your business decisions. If you run a business and are the sole person to authorise payments, your will should state who can take over so that your business does not collapse.
Of course, there are other significant reasons why you would want to have a will in place. There may be sentimental heirlooms you wish to ensure go the relevant people, or overseas properties you want to sell or leave to family members. Essentially, everything you own should be detailed in your will, so you can make sure your wishes for your possessions are upheld.
Your will itself will also set out three imperative areas, which we will look at in detail:
Who Are Your Executors?
The executors of your will are appointed by yourself as the people who will take care of the process of ensuring the conditions of the will are met. They will look after any financial transactions that must take place and generally oversee the allocation of your assets according to the terms you have set out.
Many people choose close friends or family to do this job, although the executor cannot be one of the inheritors of your assets. There are some people who choose to name a bank or solicitor as executors. This can cost a great deal, so it is worth thinking this through before you make a decision. Some people may also believe that the solicitor that drew up the will must also be the executor, but this is not true; you have the final say.
What Happens to Your Estate?
As previously mentioned, your will acts as a contract saying where and to whom your assets will be given. All assets – including homes, cars, jewellery, investments, pensions and life insurance – must be included in your will in order to make sure it goes to the people you choose.
This also includes beloved pets, who could be left without a home or proper care if they are not mentioned specifically in your will.
There may be instances where those you bequeath to will not accept what you have left them. If they do refuse it, it will be included in the overall residue of the estate which will then be sorted under your will's residuary clause.
Wills to Reduce Inheritance Tax
Inheritance tax is a tax on your estate after you die. It was set up in 1986 to replace capital transfer tax and applies to all estates over £325,000 or in situations where the entire estate has been left to a spouse/civil partner or charity.
The standard rate of inheritance tax is 40%, but without a will that price will be much higher. Also, if you die without a will, there are many regulations as to how and who your estate is allocated to.
What Happens If You Don't Have a Will?
If you do not make a will and you pass away, decisions about your estate and assets will be left to the government to distribute.
On a more personal note, not having set guidelines for your family after you've gone can be quite distressing. Attempting to ascertain how you would want to be sent off insofar as your funeral and burial is concerned can leave vulnerable family and friends feeling stressed and unable to say goodbye properly. Many families are left with uncertainly and legal hurdles for years to come.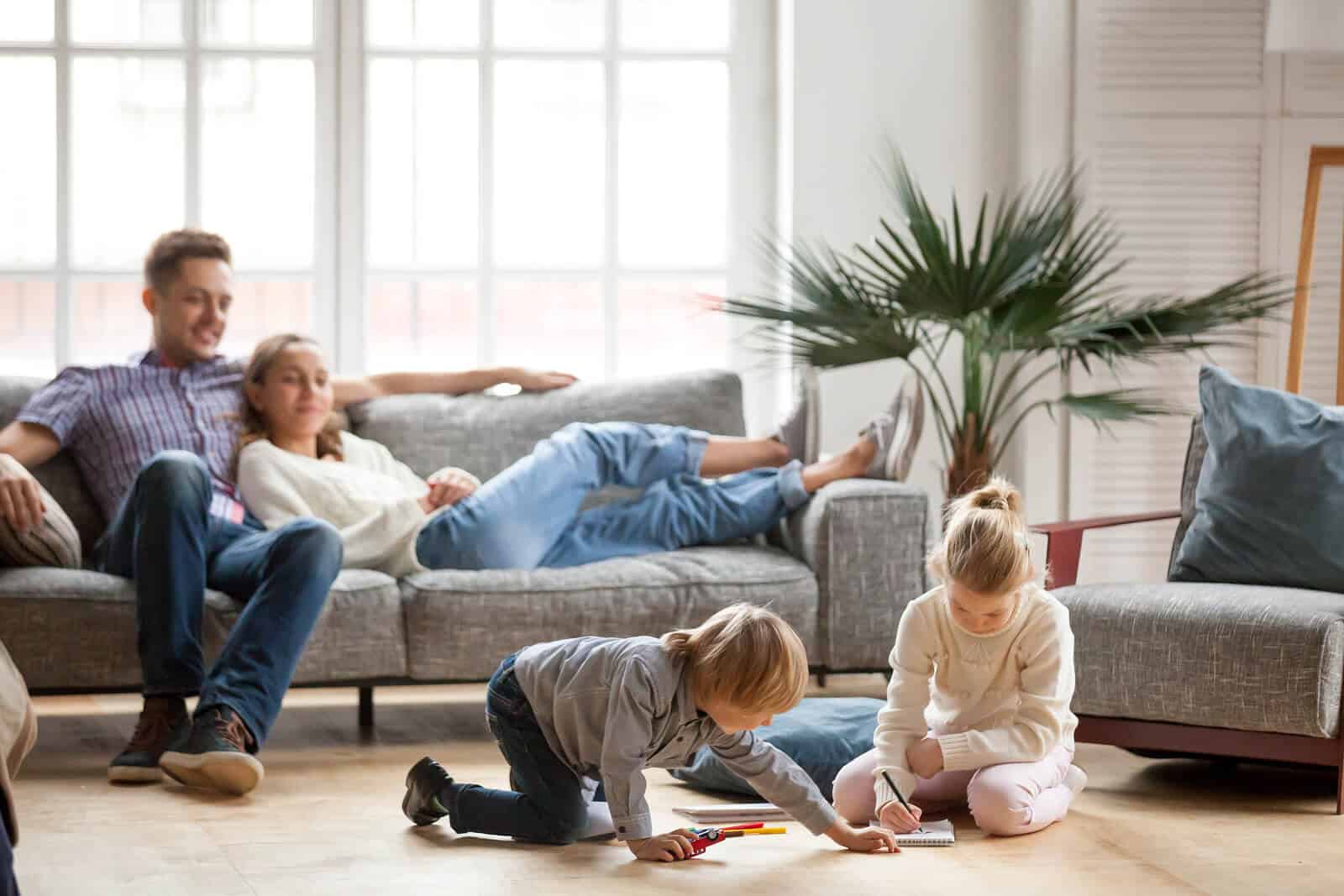 What is the Cost of Making a Will?
The cost of making a will can vary depending on how comprehensive or complicated your affairs may be. It will also depend entirely on whether you decide to have your will drawn up by a professional will writer or solicitor or whether you decide to do it yourself (which is becoming increasingly popular).
The average cost for making a will written by solicitors can be between £140-£250 for a straightforward will, £150-£300 for more complicated wills (including children or instances of divorced partners), and anywhere from £500 for specialist wills. Your will will be classified as specialist if you own overseas properties or businesses.
You do not have to accept the first price you are given for your will. After you have your first quote, shop around and check with other companies as to the comprehensiveness of the service offered.
Do I Need a Solicitor to Write a Will?
As mentioned above, the cost of making a will depends a lot on who drafts it. There are costs associated with having your will written and managed by a solicitor and there are some that offer a more comprehensive service than others. You do not have to have your will witnessed by a solicitor and you can write it yourself. However, the more complicated your assets and estate, the more necessary a solicitor may be.
There are of course benefits to using a solicitor, such as:
Protection should anything go wrong. If you do use a solicitor and something goes wrong (e.g., poor service, issues with the will itself), you can make a complaint with the solicitor or visit the Legal Ombudsman
They are unlikely to make errors. If you write your own will, there may be mistakes. This could lead to trouble that may only be noticed properly after you have died. Solicitors will not make these errors as they are highly trained
They know the law. Unless you are a lawyer yourself, you may not be fully educated on the vital details of the laws surrounding wills and inheritance. Solicitors will ensure every part of your will is legally binding
Free Professional Will Writing Services
When looking at the cost of making a will, you may decide to look for free will writing services. There are free will writing services available to certain people, through both charities and trade unions. You may be eligible for such a service, so it is good to check with your employer as to whether your business or trade is associated with a company that provides this service.
Charity Schemes
There are a number of charitable organisations that negate the usual costs of making a will and offer the service in return for a charitable donation left in your will. Some of these include:
Free Wills Month
In March and October, Free Wills Month offers people aged over 55 the chance to have a professional will drafted for free. Charities sponsoring the scheme include: Age UK, Arthritis Research UK, Blue Cross, Breast Cancer Now, British Heart Foundation, Diabetes UK, Dogs Trust, Guide Dogs, Marie Curie, Mencap, Mind, National Trust, NSPCC among others
Will Aid
Will Aid is another that does not require a payment but has a suggested donation of £95 per single will or £150 for couples. The scheme runs every November and gives people of any age the opportunity to have a professional will written by an experienced solicitor
Schemes from specific charities
There are some charities that offer will writing as part of their service as a non-profit. Some of these include: Cancer Research UK, The Children's Hospital, The Stroke Association, Amnesty International, Shelter and Oxfam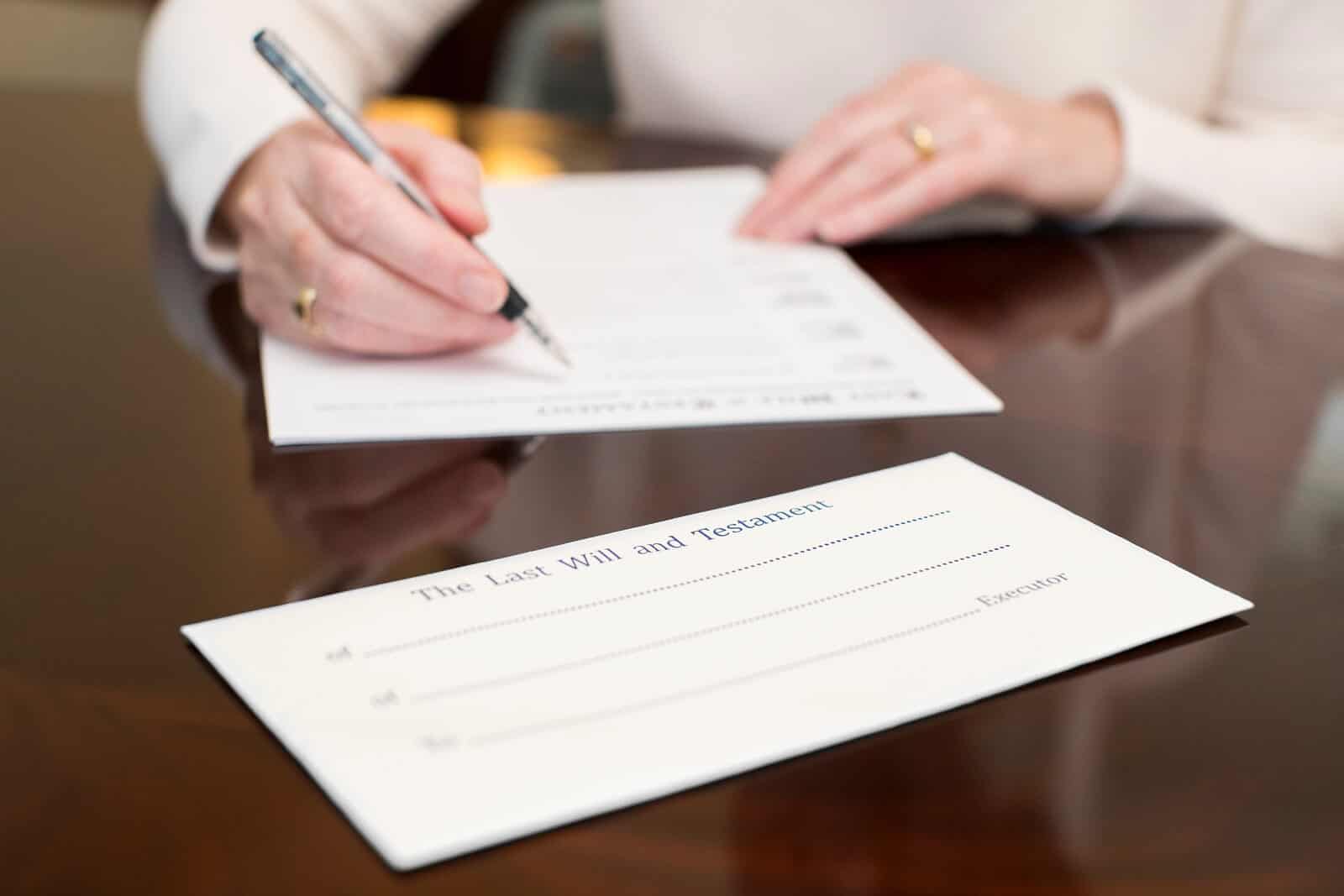 The Will Writing Process
The process of quantifying all your worldly possessions can be daunting and often emotional. Thinking about a time where you are no longer present is tough, but a necessary part of ensuring you leave the things you love to the people you love. Here, we will look at the process step-by-step.
Step 1 – Quantify the Value of Your Estate
The first step is to come up with a list detailing all the assets that make up your estate. You may think this just includes your home and savings, but there are many things that you may overlook. Some things you should consider as assets are:
Your properties – your home, any holiday home or second property, any part ownership properties you have a stake in
Your money – savings, premium bonds, pension schemes, insurance policies, investments, and/or stocks
Your vehicle – cars, motorbikes, caravans and leisure vehicles
Your household contents – furniture, expensive fixtures and fittings
Your jewellery – necklaces, earrings, bracelets, watches, cufflinks etc
This, alongside your long-term debts (such as mortgages, credit cards, loans and overdrafts) add up to make up the value of your estate.
Step 2 – Work Out Who Will Inherit What
This step is the point when you decide who will inherit what from your assets. Here, you outline elements like who will inherit your house, who gets precious heirlooms, and any charitable donations to be taken from your estate, among other things.
Of course, there are not set guidelines for this as everyone's assets are different. You can divide your estate between any number of people including family, friends and children or step-children. You should also make decisions as to what will happen if the person you have specified a bequest to dies before you.
Step 3 – Choose Your Executors
As mentioned above, your executors will be responsible for upholding the financial guidelines you set in your will. They will be required to distribute funds and possessions after you pass away. Ensure you choose someone you trust considerably and someone who you know will want to ensure your wishes are carried out to the letter.
Step 4 – Compose the Will
Whether you choose to use a solicitor, a will writing service, a charity scheme or you choose to write it yourself, it must be legally binding and adhere to all the general requirements needed for a will to be applicable after death.
For your will to be valid, you must comply to the following:
Your will must be in writing and signed by yourself (or a representative if you are physically unable to sign; you must be in the room while your representative is signing)
Your signing of the will must be witnessed and signed by two people (these witnesses and their families cannot be beneficiaries of your will)
You must be of sound mind at the point of writing
Your decision to write the will must be your own
Step 5 – Find a Secure Place to Store Your Will
If you use a bank or solicitor to draft up your will, they will often be able to store your will in a fire and waterproof box on their premises or within a vault owned by them.
If you plan on storing your will at home, you must make sure it is in a safe and secure place with no other documents stored with it, in case it becomes mixed up with other papers. If you live in England or Wales, you may also store it at the Principal Registry of the Family Division of the High Court, a Probate Sub-Registry or District Registry. You can write to the following address to organise this:
The Probate Department
The Principal Registry of the Family Division
First Avenue House
42-49 High Holborn
London WC1V 6NP
Tel: 020 7947 6000
Yes, writing a will can seem like a huge task that brings about all manner of emotions. No one wants to imagine those closest to them going on without them, but the initial feelings of morbidity are worth it when you consider the immense benefits. Having a will provides both yourself and your beneficiaries with the peace of mind that finances are taken care of. This way, they can enjoy the things they inherit without worrying about the many issues that can come up when a loved one passes away. Ensure you have everything organised so you can enjoy life and live it to the fullest.