A new year can be a great incentive to implement some changes in your life. Maybe that means getting in shape, or finally getting all the odd jobs round the house done. Or perhaps it means an even bigger change, such as pursuing a new career or really pushing yourself in your current one.
For many black cab drivers, this dilemma takes the form of debating whether or not to work for a taxi firm, or to go self-employed and try to make it on your own. Every cabbie you speak to will have their set of reasons why they prefer a firm or self-employment, and all are equally valid. New taxi drivers can find it quite an overwhelming choice, and even for older drivers sometimes change can still be a scary thing.
Here are some important factors for you to bear in mind if you are considering going self-employed as a black cab driver.
Choose Your Hours
This is without doubt one of the main reasons many people start driving black cabs in the first place. Rather than being tied down to working set hours in the same location every day, you can fit in your work hours around your own life instead. Many cabbies can make their week's money by working long hours at the weekend, and are free to do as they choose for the rest of the week. or if they need to top up their earnings, they can work extra hours whenever it suits them.
More importantly than this; you are your own boss. When you work for a firm, you will ultimately have to answer to somebody in the end. Being self-employed means you are in charge of your own business, and you can run it however you want to.
Tax
Running your own business means you are also responsible for your own filing your own tax returns. As a self-employed black cab driver, you receive payment directly from your customers, and it is crucial to keep an accurate record of all of these financial transactions.
You will need to fill in an annual self-assessment tax return form and will have to pay your National Insurance contributions in a slightly different way. When you are an employee of a taxi firm, it is up to your employer to calculate and pay your tax and National Insurance contributions under what the PAYE (Pay As You Earn) regime.
Job Security
There is no doubt that working for a firm offers a stronger sense of job security. If you are a self-employed black cab driver, there is no safety net or the protection that an employment contract can provide.
Larger firms tend to have bigger client bases, and often have existing contracts with other businesses. This can make for a steadier, more reliable stream of income. You also have all the benefits which come with an employment contract, including sick pay, paid holiday and compassionate leave.
Ownership and Insurance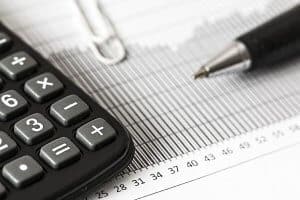 When you work for a taxi firm, many will give you the option of renting your black cab from them. This has some upsides, for example they will normally provide you with the insurance as part of the rental price, and may also maintain the cab and over the cost of any repairs. However, the downside is it will take up a decent portion of your salary every month, and in the end you will have any ownership rights.
Working as a self-employed cabbie means you need to be able to cover all of your vehicle's maintenance costs, as you want to spend as little time off the road as possible. You need to buy your black cab to begin with, with a new one from The London Taxi Company costing in the region of £35,000. The good thing about this is you are not tied into weekly or monthly rental payments to your employer for leasing a taxi from them, and you are the owner of your own black cab.
It also means you are responsible for insuring your own vehicle, and you will require a public hire taxi insurance policy in order to protect you, your vehicle and your customers in case of any accidents. This is different from a private hire policy, because black cabs can be stopped or hailed anywhere to pick up passengers, and this brings with it its own unique set of risks.