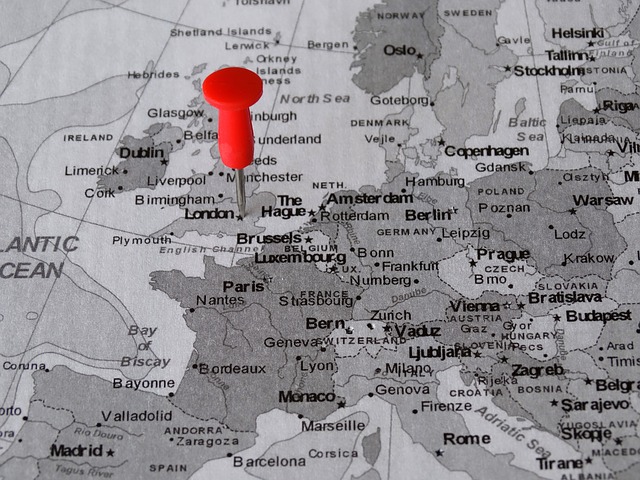 The environmental issues that surround vehicles on the road have been talked about for many years and action plans have been put in place to encourage people and businesses to own more eco-friendly vehicles.
Now, operators, business leaders and trade associations are looking at the freight and logistics industry and how they can provide safer and cleaner deliveries. At the Changing Times Delivery London's Future conference there were a range of partners that joined together to talk about how they can improve the efficiency within this sector as London is currently experiencing one of the biggest booms within the construction industry in a generation.
Transport for London is working alongside the freight industry as well as local authorities to implement new changes on how deliveries are made. They are planning on re-timing deliveries so that they occur outside of the peak period (between 7am and 1pm) to save time and money. This will be achieved because there will be fewer wasted driver hours meaning reduced fuel usage and lower emissions as well as better customer service.
It won't be possible for all companies to re-time their deliveries but other options such as rerouting are likely to have a similar impact on the environment. If some of the larger delivery vehicles are also taken off the roads in peak times it will make shopping centres nicer places to be.
Transport for London has big plans for the roads in London as they have set aside £4billlion for the Road Modernisation Plan which will deliver a greener and safer network for everyone who uses the roads including cyclists.
London's Transport Commissioner, Sir Peter Hendy CBE, said: "From the shops on our high streets to the offices in the City, we all rely on freight and logistics to keep London thriving.
"The unprecedented growth and changing nature of London is placing increased pressure on our road network.
"Never has the need to adapt been more pressing. We must build on all the work we did together during the London 2012 Games to make further progress on retiming outside the busiest times, rerouting and consolidating deliveries.
"This will mean less congestion, improved road safety and reduced costs for the industry and businesses."
Meanwhile, Managing Director of Transport UK & Ireland and DHL, Tim Slater, said: "As the world's leading logistics provider, it is important that we remain at the forefront of the industry.
"By sharing best practice and innovative technologies, such as our new gas powered concept vehicle, retiming of deliveries to out of the peak can become a reality; ensuring reliability, easing congestion and improving road safety."
At Reynolds, the head of distribution, Martin Ward, added:, "At Reynolds, we have been delivering to customers outside of normal business hours for many years now, often late at night or during the early hours of the morning.
"Not only is it convenient for our customers, but it means that the produce is delivered as fresh as possible – often within just a few hours of us receiving it at our national distribution centre in Hertfordshire.
"There are logistical benefits for Reynolds too, which ultimately means the prices we charge our customers can be more competitive.
"Because roads are far less congested, especially in Central London, larger vehicles can be deployed and more drops achieved on each route.
"What's more, often we can utilise the same vehicle twice in a day, which makes great financial sense."
Transport for London are creating a long-term strategy to ensure that the freight and logistics industry become more efficient by engaging with businesses to create strategies that are practical.
Photo by Pixabay