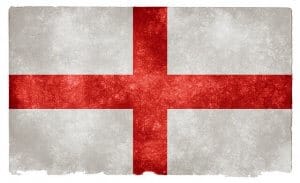 St Georges Day is approaching and we all know that some like to celebrate with a drink and maybe a boogie. We will give you some advice on where to visit for the best food and drink on St George's Day.
Crown & Sceptre, Fitzrovia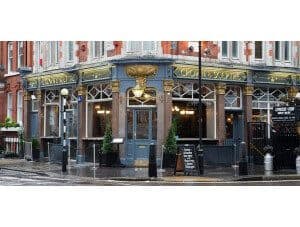 The menu is a combination of pub foods made with carefully sourced ingredients and the menu changes every month. There are favourite meals left on the menus at all times including Homemade scotch eggs, fish and chips, sausage and mash and handmade burgers. The Crown & Sceptre has a wide range of beers on tap and also bottles or craft and cask beers. The seasonal drinks also change throughout the year and the cask ales are regularly rotated. The pub is also based on one of central London's sunniest street terraces meaning its great in the summer!
Polpo at Ape and Bird, Covent Garden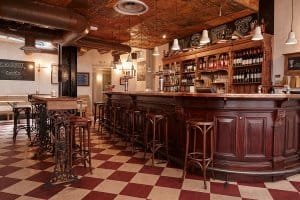 If you are looking for a fantastic food restaurant this St George's Day then head down to Polpo at Ape and Bird. The restaurant has a huge selection of foods including pizzette, pork, steak and meatballs! The drinks list contains a range of cocktails costing between £6-£8 including Bellinis and Aperol Spritz and a small choice of craft ales. For your prefect combination of great food and alcohol then this is the place to be this St George's Day!
Queen of Hoxton Rooftop Bar and Kitchen, Hoxton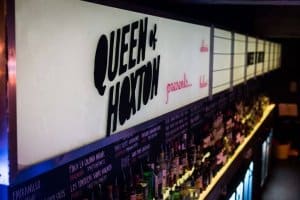 In the heart of Shoreditch, the Queen of Hoxton welcomes music lovers, clubbers and art fanatics. The Bar has a huge selection of wines, beers, ciders and fizz and stays open until 2am. On St George's day the Queen of Hoxton has Natalie BangBang and Laura Blood Red Shoes performing DJ sets with all types of music from pop to rhythm and blues. So if you are looking for a venue with great music, drink and a fun vibe, head down to the Queen of Hoxton!
Harp, Covent Garden
With 10 ale hand-pumps you are spoilt for choice at The Harp on Chandos Place and not only that, this pub was rewarded the CAMRA pub of the year. The Harp boasts a traditional feel with no TV and no jukebox which means enjoying good conversation and beer. Due to the focus on great beer this pub doesn't serve a lot of food, however they do have some bar snacks including pork pies and sandwiches.
Powder Keg Diplomacy, Clapham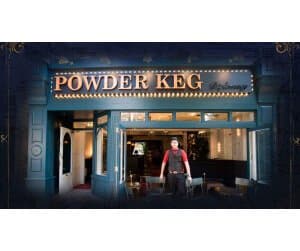 The Powder Keg Diplomacy serves seasonal food with fresh ingredients and is set in an urban colonial environment. With a 3 page cocktail list, a huge variety of beer, cider and ale and a perfect selection of wines you will have a wide range of drinks to choose from. Based in St Johns Hill, Clapham which is easy to get to and always has a lively vibe, Powder Keg Diplomacy will not disappoint! Ollie from the Powder Keg Diplomacy has said: "We have Maximilian Somerset (magician) on that day with a new cocktail list and a new wine list."
Hoxley & Porter, Islington
Hoxley & Porter is based on Upper Street, Islington and has an arty yet exotic interior. The restaurant has a small choice of food including steaks, pie, pork and pasta and also has a 2 course set menu for £12.95 or a 3 course menu for £15.95. The drinks menu consists of cocktails costing up to £9 and a small selection of beers and wines. On St George's day the venue has a live band playing everything from rock to soul and blues.
The Ship, Wandsworth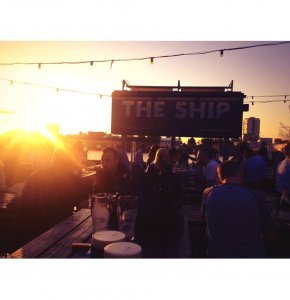 The Ship is one of southwest London's busiest pubs, and the restaurant and barbecue are famous for the fantastic food it serves up. The pub is a stone's throw from Wandsworth Bridge and situated right on the River Thames. During the bustling summer people flock from all over the city to bask on the decking and the barbecue is open until 10pm. The kitchen is renowned for producing consistently high-quality, freshly cooked and inventive food. The Sunday roast is particularly popular and they also have an Award Winning Scotch Egg on the menu. The pub also boasts an extensive wine and beer list. Michelle Hogan, Manager of The Ship has said: "We are offering our customers who are on our mailing list a free pint of Young's bitter for St Georges Day. Customers need to attend with the printed voucher to claim the drink."