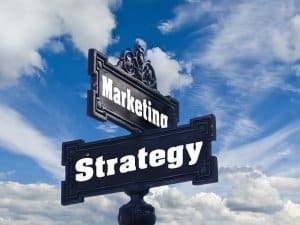 We know that marketing your restaurant can become very time consuming and end up costing a lot of money however it is well worth it and will increase your brand awareness. We previously wrote about marketing your restaurant however a lot has changed since then so we thought you could do with an update. Here are some top tips for marketing your restaurant online…
Photos
The best way to market your food and restaurant is through pictures of your food. You must ensure the pictures are high quality and make your food look as mouth-watering as possible. These photos can go on your website and all over social media as visual content is loved by anyone who uses the internet. It may even be an idea to hire someone to take these photos if you don't have the time or expertise yourself.
Google+
Set up your Google+ account because if people can't find you on there they won't find all the details of your business including opening times, phone numbers, address etc. When searching a business on Google all of its details are provided in the side bar which will in turn, encourage people to review your restaurant on Google+.
Social Media
Social media is loved by almost everyone these days and you can use it to keep your customers posted on any deals, new menus or changes. Ensure your media presence is strong and keep it monitored to make sure you're not missing anything because if you ignore anything it could really sabotage your business especially if it is a complaint.
Facebook: Can be used to post photos, deals, new information about the restaurant and any events. You can also use Facebook as a customer service contact centre by interacting with customers who private message or post on the wall.
Twitter: Similar to Facebook this can be used for deals, updates, photos, event information etc and also can be used as a customer service centre. Twitter is for short and sharp updates so you cannot put anything that goes into too much detail.
Instagram: This can be used for all the pictures of your food, restaurant, special events, special offers and even staff.
Email Newsletter
You can send an email newsletter either monthly or weekly depending on how much information you have to put into it. Don't send them just for the sake of it. You must ensure that the content is interesting and what your customers would want to read. Update customers with events, news and offer loyal customers discounts. Your email newsletter can also be used to celebrate the success of the restaurant and boast about it.
Outreach to Food Bloggers
New restaurants can find it tough to get people to review their company online so invite press or food bloggers from the internet to eat at your restaurant. You could even offer them a free meal to entice them which in turn will gain you a restaurant review. Ask more than one food blogger as you can get some turning you down so send a few emails and make some phone calls to see who would be willing to participate. Depending on how successful the blog is you could end up with a huge amount of business from it.
Timing
As a restaurant the timing of your tweets is extremely important as they can influence peoples decisions. Tweeting at certain times of the day could change people's minds for example if you tweet at 11.00am customers may see it and think 'I really fancy eating that'. The tweet will give them a gentle nudge to make a decision or change their mind.
Online Menu
An online menu is very important as people like to know what food they have to choose from before they go to the restaurant, just in case they won't like it. The menu should be fully functional, easy to read, high quality and open in an enticing PDF document.
There are many things to take into consideration when marketing your restaurant however if you stick to these top tips then hopefully it should help you on your way to success.
Photo by Pixabay