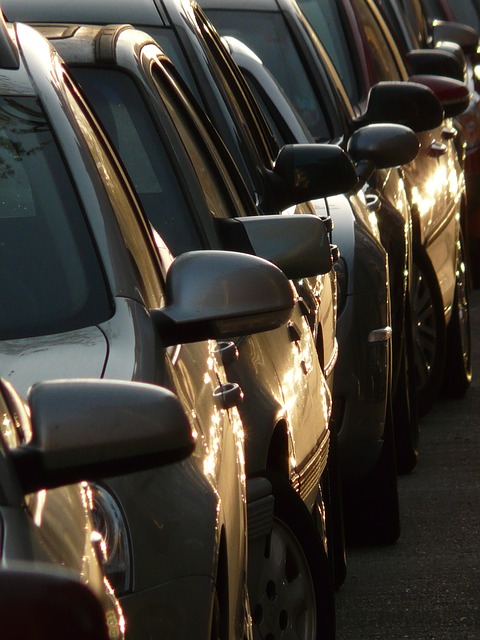 At QuoteSearcher we find that there are still many questions that get asked surrounding fleet insurance so we thought it was about time we put all the information in one place!
What is fleet insurance?
Well put simply it is insurance to cover many vehicles, but how many vehicles qualify as a fleet? The answer is usually a minimum of three vehicles. Some insurers offer fleet insurance for two vehicles but it is important to check whilst you are applying for your quote. The reason for fleet insurance is so you don't have to insure each individual vehicle and driver, it is easier to put all your vehicles onto one policy and you only have to go through the quote process once. It also makes it easier when it comes to renewing your policy as it will only be once a year as opposed to multiple times a year. The policy also means that any of the drivers named on the policy can drive any of the vehicles that are also listed. If you are removing or adding vehicles and drivers it is important that you notify your insurer each time however, if you are a large company this can be done quarterly.
How much does fleet insurance cost?
Fleet insurance is much like other insurance policies and there are a number of factors that can influence how much your fleet insurance policy will cost. One of the biggest determining factors for the price of your policy is your claims history. The cost of the claims you make is also a factor as well as the amount of vehicles and drivers you are looking to insure. Many look for the cheapest insurance policy and whilst this is a reasonable way to make a decision, you should also consider what the policy actually includes. The cheaper policies are often missing bits of cover that the more expensive ones includes. It might be that you don't need everything that is included in the more expensive policies but it is always best to check. If you under pay, in the event of a claim, it will end up costing you more.
How do you save money on your fleet insurance?
As mentioned people often look for the cheapest insurance policy or look for ways to reduce the premium. There are ways in which you can reduce your insurance premiums including:
• Sending your drivers on training courses – some insurers offer these courses through partners and some give discounts if the courses are completed.
• Manage young drivers – 17-20 year olds are twice as likely to make a claim compared to any other driver on the road. Once these claims are made the cost will be 3 times higher and 10 times more likely to involve a serious injury. Therefore it is important to spend more time training your younger drivers.
• You can also combine fleet insurance with other policies such as public liability and employer's liability which will help you make a saving across the board.
• The better security you have on your vehicles the less risk they are deemed to be by insurers so it is important to invest in security devices.
• Telematics – this works better in car fleets and if you can have them installed in your vehicles is definitely worth it.
What are the different types of fleet insurance?
There are many types of fleet insurance including:
• Family fleet – this works in a very similar way to traditional car insurance except you only have to have one policy per household and there is usually a discount associated with having numerous vehicles with one insurer.
• Taxi fleet – many policies will included a replacement vehicle so your business can carry on as usual if one of your fleet vehicles is out of service which means you don't lose any money.
• HGV fleet – If your business owns the large delivery vehicles (such as trucks and lorries) used for deliveries and logistical purposes.
• Commercial fleet – This describes the type of vehicles you have in your business. If you are a florist and operating a fleet of vans which are owned by the business then you will need commercial fleet insurance. If it is a fleet of vehicles which are used to attend client meetings for example, business fleet insurance is more appropriate.
If we still haven't answered your question please do not hesitate to write your questions below and we will get back to you with an answer!
Photo Pixabay