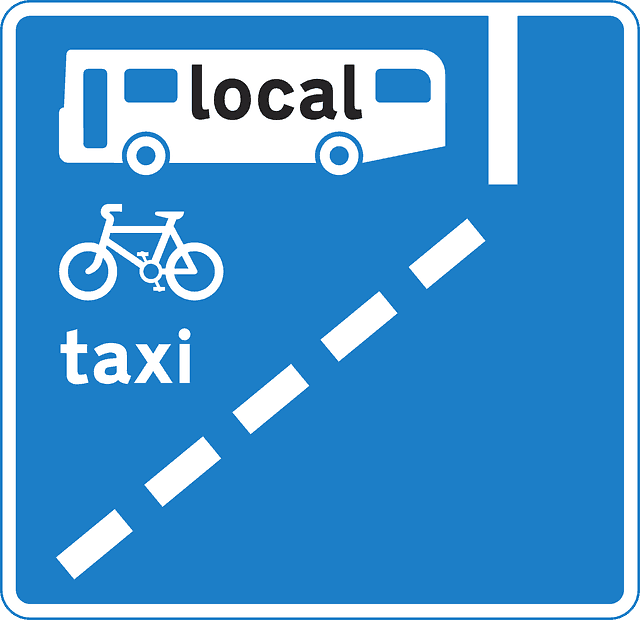 Last month we covered the minicab firm Addison Lee and their fight against the company Uber, who they claim were allowed to enter the UK's taxi market far too easily by Transport for London (TfL). However, even though Addison Lee stayed out of the row against the controversial taxi App for quite some time it is not uncommon for them to get involved with debates concerning the rights of taxi companies in the UK.
In fact, for a number of years now the company has been campaigning against a law stating that only public hire taxis are allowed to use London's bus lanes. They claim that this gives private hire taxis a "selective economic advantage" as it means that they can provide a faster service to their customers. In fact, the company felt so strongly about the issue that they took the matter to the European Court of Justice (ECJ), who this week threw out the case.
According to the ECJ, private and public hire taxi businesses are extremely different which is why only letting one use London's bus lanes does not give them an unfair advantage. As public hire taxi drivers are allowed to be hailed by members of the public they have permission to use London bus lanes as it means that they can quickly pick up fares. At the same time public hire taxis are restricted by the amount of money they can charge due to the fact that they run on a meter, while private hire companies can choose how much they charge their customers.
Whilst making their decision the court also took into consideration the effect of having thousands of private hire vehicles in London's bus lanes. They stated that this situation would cause massive issues for buses who could end up running late due to an increase in traffic in lanes which are currently only dedicated to themselves and public hire taxis. In short, the ECJ believes that bus lanes should only be available to forms of transportation that act as public transport and not privately owned vehicles or companies.
In a statement the ECJ said: "Since taxis are in a factual and legal situation which is distinct from that of private-hire vehicles, that permission does not appear to be such as to confer, through state resources, a selective economic advantage."
Discussing the decision, Leon Daniels, TfL's managing director of surface transport, said: "Our policy on bus lanes was upheld by the High Court. We welcome the opinion from the Advocate General and now the European Court of Justice, but ultimately await the decision of the Court of Appeal. As this process continues, we are maintaining our well-understood and effective policy that helps to keep London moving in the interest of everyone."
Naturally, there are those who are disappointed with the ECJ's decision, such as Simon Neill, a lawyer at Osborne Clarke, who said: "This decision demonstrates how lawmakers' reluctance to deviate from the status quo places them at odds with technological advances. Notwithstanding this decision, traffic systems are going to have to change to allow for a smart cities future. Driverless cars, buses and fleet vehicles are just around the corner and here we are, debating a legacy legal position from the 1950s."
Justin Peters, chief executive of taxi App Kabbee, also lamented the court's decision, and said: "I am disappointed at the decision, however I still think there should be an exception to the rule, that gives minicabs access to bus lanes during public transport strikes, to help keep London moving."
Public hire taxi drivers will be happy to hear that they and buses still have exclusive use of London's bus lanes as it means that there businesses will remain safe. However, it will be up to the Court of Appeal to decide whether the ruling will remain definite, so you may want to watch this space…
Photo by Pixabay