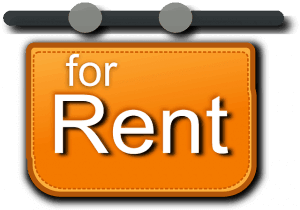 When you are a landlord it can become a struggle to get viewings for your home. Sometimes you need to take a step back and really think what you can change to entice people into your home. There are both online and offline ways to advertise your home so you must utilise them. We wrote about staging your home for new buyers in the New Year and here is an update one year on!
Top Tips
1. When you know someone is coming to view your home think about dressing it up and making it look neat and tidy. Co-ordinate the colours in each room giving it a show room look. Accessorise your bathrooms with matching towels and any other bits and bobs you could place around e.g. candles. Ensure all your pillows and cushions are plumped up and your bedding and sofas are made to perfection. Buy some fresh flowers to give your house a fresh smell and look and add fresh fruit to your fruit bowl.
2. You could also use this set up above as home staging for your photos in your portfolio. You could even employ a professional photographer to take photos of your home to show it off at its best.
3. The colours you use to decorate your home should be natural because you can put renters off if the colours are too bold and bright. If the colours are natural renters will feel like they can do more with the space they have and can make it homely.
4. Take a look over your portfolio to make sure all the wording is professional and worded in a way that will sell your home. Your brochure is the first thing viewers will see so it needs to catch the viewers' attention. Make sure your portfolio shows off your home to its best advantage.
5. Talk to your agent and ask them what they think would be best to do when trying to get viewings. They could give you a few ideas and tips on how to improve your portfolio. Your agent should be approachable.
6.It doesn't matter what price you think is best for your home you should compare your home to other competitors and make sure the price you want is good value for money. If you are asking for more for your home then you must give reasons as to why. Justify the money you are asking for and show off all the best features of your home. Give renters a reason to choose your property over others.
7. Ensure your home doesn't feel too 'lived-in' because anyone who comes to view the property may feel as if they are intruding. Remove any big family photos or names on children's doors to make things feel less personal. Clutter can also put someone off when viewing your home so have a clear out first.
8. If you are planning on advertising your property make sure you keep the summery short but to the point. Use an enticing headline and pick images that shine the best light on your property.
9. Preparation is key and you must always be ready for a viewing at short notice. Make sure the temperature of your home is comfortable by opening windows in the summer or putting the heating on in the winter. Your garden should be in good condition with no weeds or over grown shrubbery and moving cars from the driveway will also make it look less 'busy'. By doing this you make your property look most professional and clean.
10. One of the most important things you can do is hire professionals to do some of the work. It may seem simple and most people think they can do it alone but when it comes down to the laws and regulations a lot of landlords become confused.
If you follow these top tips you should have more viewings coming in than before and the more effort you put in, the more you will get back!
Photo by Pixabay