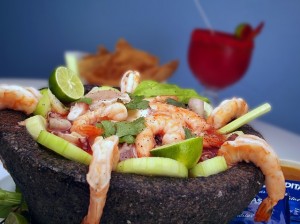 Whether you love burgers, curry, or an old fashioned roast-dinner, London has some of the best restaurants around. In one of our previous posts we looked at some of the best burger restaurants in London, but what if you want to dine on the cheap? Well you are in luck as here we list some of the top rated restaurants in London all of which accept tastecards!
Boyds Brasserie Bar & Lounge
This high quality British restaurant is based in Northumberland Avenue near Trafalgar Square. It has Victorian heritage, fitting ambience and a glamorous décor that will not disappoint which is why so many first time visitors return time and time again.
The food is traditionally English, serving fish and chips, sea bass, spatchcock chicken, steak, burgers and more. The venue offers 50% off food and has a 4.5 rating out of 5 from 19 different reviews. In the reviews customers boast both excellent food and great value for money.
One user named Jim wrote a review saying: "Great food, great service. One of the best tastecard meals my wife and I have enjoyed." Another wrote: "Amazing restaurant! I took my partner here for his birthday. Great food and atmosphere."
Mint Leaf Restaurant and Bar
This dramatically lit, innovative and contemporary Indian restaurant is one of a kind. Based in Haymarket this restaurant is in the centre of all the hustle and bustle however with a very modest front door you wouldn't expect what's inside. Mint Leaf boasts one of the longest cocktail bars in the UK and has an unlimited menu full of original and creative cocktails with over 500 spirits behind the bar! The restaurant area offers an intimate dining experience with beautifully laid dark American walnut wood tables, accommodating up to 220 guests. The food is a blend between delicate flavours and light textures meaning a different kind of Indian food experience focussing more on intense flavours and tastes.
Mint Leaf offers 50% off food and boasts a rating of 5 out of 5 on the tastecard website. The restaurant has had 19 reviews and out of that 16 have rated it as excellent and 3 as very good. Shan reviewed the restaurant on the tastecard website and said: "Had a brilliant time with my cousin. She loves Indian and enjoyed the dishes we ordered, especially the guinea fowl and tandoori macchl. Waiter was always at disposal and did not wait long for food. We saved half price on food with the tastecard and will definitely go back again. "
VietCafe
Also based in Haymarket this Vietnamese cuisine restaurant is very up and coming. The restaurant boasts a harmony of flavours and is a firm favourite with connoisseurs that truly appreciate food. Their Vietnamese chef knows all the secrets of traditional Vietnamese cooking and they are all worldwide hits. The menu sells dishes from juicy sautéed sirloin steak and char-grilled sea bass to classic pho soups, rice and noodles.
The restaurant has a 4.5 average user rating out of 5, with 21 ratings altogether; 5 out of the 21 ratings are very good and the other 14 have rated the experience as excellent. Juliet reviewed the restaurant and said: "Fantastic little Vietnamese restaurant. I've never been satisfied with any other Vietnamese restaurant in London so far yet – this place really impressed me. Menu is simple but that's what you should expect at a Vietnamese restaurant – simple and delicious. Everything is fresh and yummy. I recommend this gem. "
Ardleigh & Dragon
A traditional pub but with a Thai twist, the Ardleigh & Dragon is part of the Thai Pubs group with a range of Thai classics that are freshly prepared. The pub has a contemporary bar with a wide range of drinks so before eating you can relax with friends. When you move through to the dining area you will be presented with modern but oriental décor. The taste card only covers the main dishes at this restaurant but it is well worth it for the great quality food.
The Ardleigh & Dragon offers 50% off for 2 people and has a 5 out of 5 average rating given by tastecard users. Out of the 20 reviews 16 called the restaurant excellent and 4 said it was very good. Deborah reviewed the site and said: "Food is delicious and plentiful, very reasonable using taste card. The waitresses were very nice and helpful. Totally recommend this place for a lovely meal. The Mango, Passion fruit and Coconut Cheesecake is especially good. Give it a try, u won't be disappointed. "
If you look hard enough on the tastecard you will always find some very high quality restaurants with huge savings. However, most of the venues need to be booked prior to your visit and some of the restaurants only take the taste card Monday to Thursday so make sure you double check with the restaurant before you turn up!
Photo by Pixabay